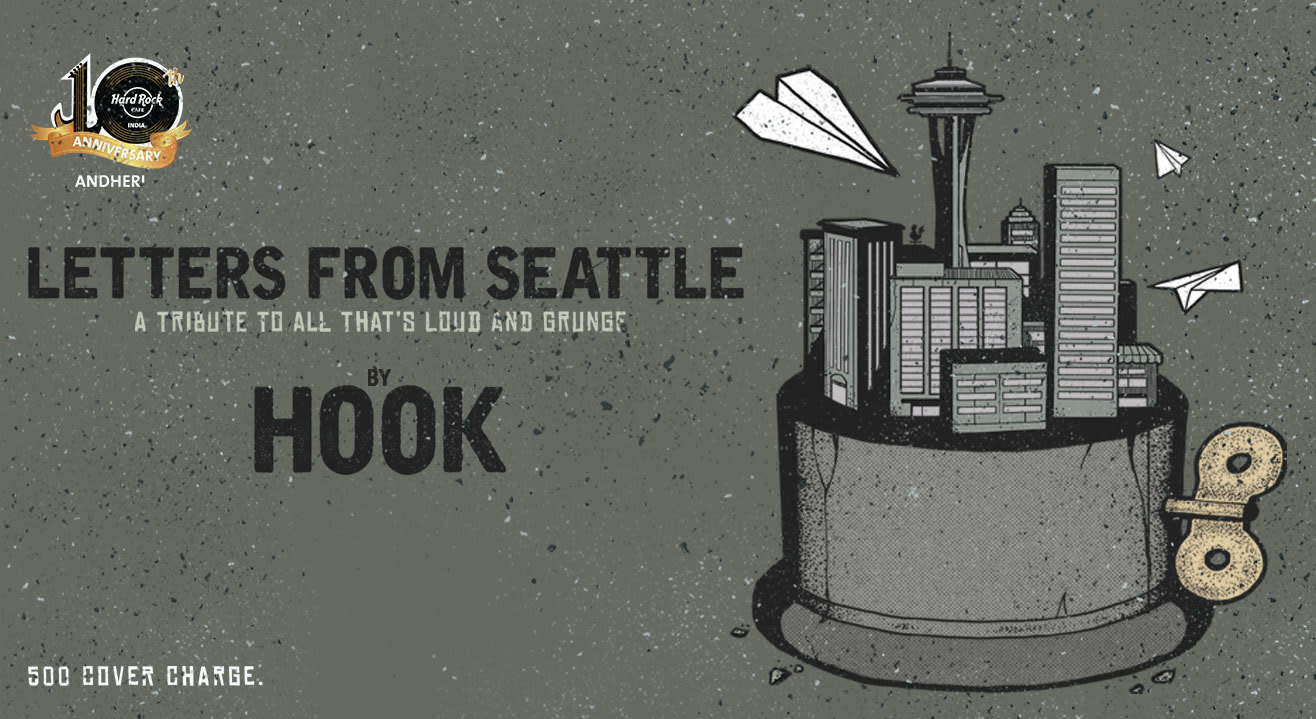 Music
Letters From Seattle By Hook - Thursday Live!
About
Letters from Seattle is a tribute to the bands that honed and defined the grunge sound which took over the alternative rock scene in the 90s. With bands like Nirvana, Pearl Jam, Alice in Chains, Soundgarden and Stone Temple Pilots included in the roster, this tribute gig is a loud and proud nostalgia knock-out featuring some of the most iconic songs to have been released over the past 25 years.
HOOK is a five-piece band, consisting of members from Paradigm Shift, Primitiv, 2Blue, Elevate and Shubhangi Joshi Collective, with a big sound, one which believes in music that is a throwback to simpler times. Where what you hear on the record is what you get live – music from the heart; without additions, without frills. With the final aim being to create art that is simple, honest, and in the end, immersive
The first edition of Letters from Seattle took place in Blue Frog, Mumbai on the 3rd of July, 2016, and for the first time in the city, this gig got a number of musicians paying homage to an entire scene. Some of the musicians featured in the line-up were -
1. Shawn Pereira (Lead vocalist - BLAKC)
2. Anand Bhaskar (Lead vocalist - Anand Bhaskar Collective)
3. Piyush Kapoor (Lead vocalist - Daira)
4. Akshay Deodhar (Lead vocalist + Guitarist - Hellwind + Left Hand Drive)
5. Harikesh Shekhar (Lead vocalist + Guitarist - Insignia)
The novelty of this line-up is the fact that while these musicians are established acts, most of them belong to genres unrelated to grunge, which thus makes Letters from Seattle an arena where their followers can hear them belt out songs they've never performed on stage before.
Venue
Hard Rock Cafe, Andheri
Sharyans Audeu, Fun Cinema Lane, Near Balaji Telefilms, Off Veera Desai, Andheri West, Mumbai, Maharashtra 400053