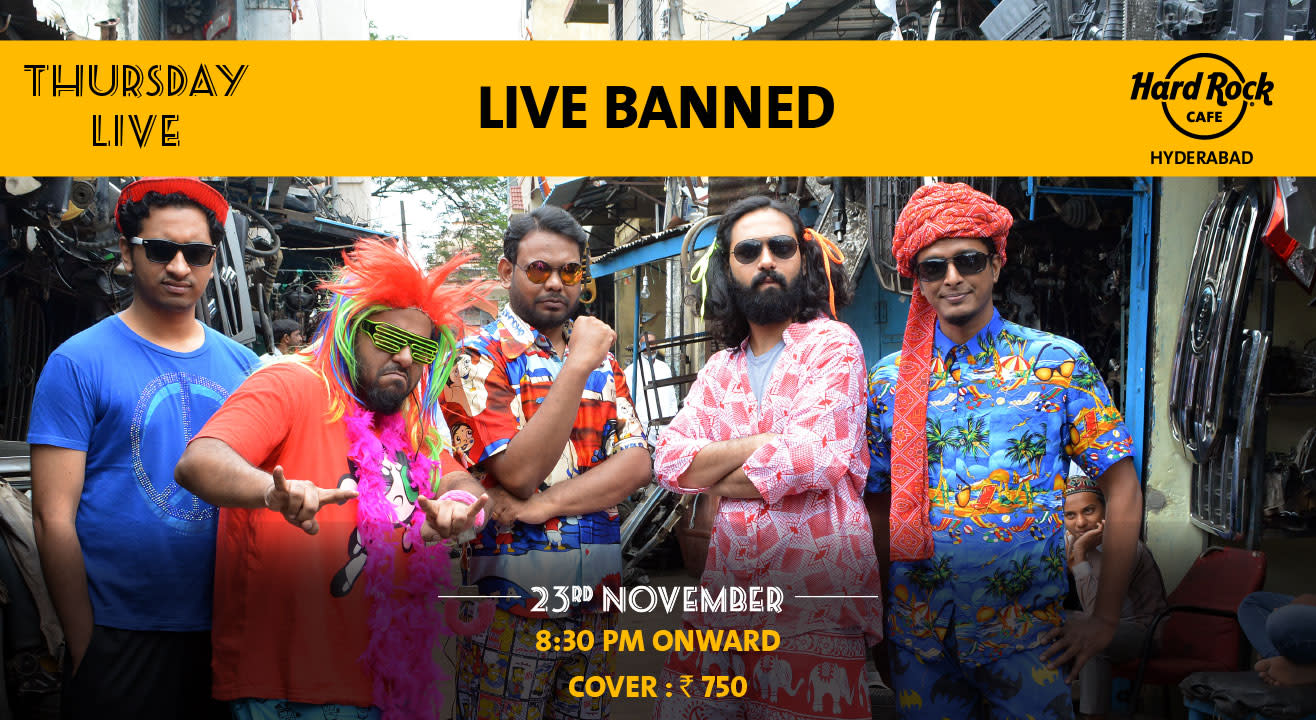 Music
Live Banned - Thursday Live!
Hard Rock Cafe, Hyderabad
About
LIVE BANNED IS A CONCEPT. LIVE BANNED IS ABOUT ENTERTAINMENT. THE
BAND'S MEDLEYS ARE POPULAR FOR THEIR HUMOUR THAT IS SOMETIMES
INTELLIGENT AND AT OTHER TIMES ATROCIOUS. THE PERFORMANCES ARE
BOLD, FLAMBOYANT AND ENERGETIC, INFLUENCED BY BOLLYWOOD, DISCO, POP,
ROCK, EDM, JAZZ, METAL AND A HOST OF OTHER GENRES. THE BAND SATIRISES,
RESTRUCTURES AND TWISTS POPULAR MUSIC FROM ACROSS INDIA AND THE
WORLD THAT APPEALS TO ANYONE, FROM THE MAN ON THE STREET TO AN
AUDIENCE FROM THE CORPORATE WORLD.
Venue
Hard Rock Cafe, Hyderabad
GVK One, GVK One, Road No. 1, Banjara Hills, Hyderabad, Telangana 500034