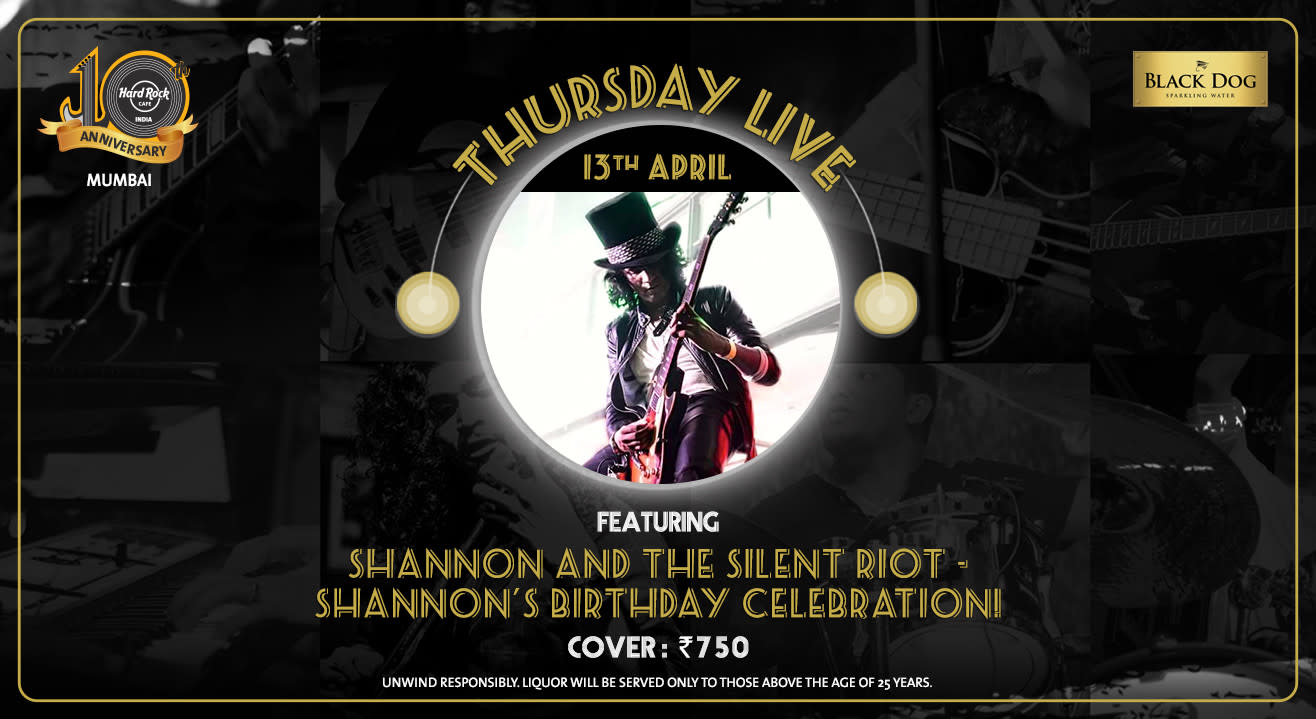 Music
Shannon and the Silent Riot - Shannon's Birthday Celebration!
Hard Rock Cafe, Worli, Mumbai
About
"You are invited to be a part of Shannon's Birthday Celebration at Hard Rock Cafe Worli! This show is dedicated to all the fans and friends who have been a part of the journey. So bring your friends along and let's make this one crazy party!!
We will be performing a special exclusive set along with a few guest singers and some of the new original material.
SSR returns back to Hard Rock Cafe with a power packed show of their Signature set list. In addition to this, the band promises a whole lotta stunts, gimmicks & surprises .. a whole lotta love!
Shannon & The Silent Riot features an all star line up of musicians :
Shannon Pereira - Lead Guitar
Prasad Salian - Vocals
Joel Crasto - Keyboard
Leon Quadros - Bass Guitar
Cassy Lobo - Drums
""We give our fans a rocking experience with every single gig. However, this time I have thought of trying something out of the box. The band will deliver a unique & unforgettable experience that will leave the audience asking for more! Come be a part of this celebration …"" Shannon Pereira.
""You can expect a heavy dose of ROCK N ROLL doubled with tons of stage antics and gimmicks courtesy an All Star band.."" Prasad Salian.
The band promises high voltage performances that will leave you begging for more!
BE THERE!'"
Venue
Hard Rock Cafe, Worli, Mumbai
Wadia International Center (Bombay Dyeing), Pandhurang Budhkar Marg Worli Mumbai - 400025, India