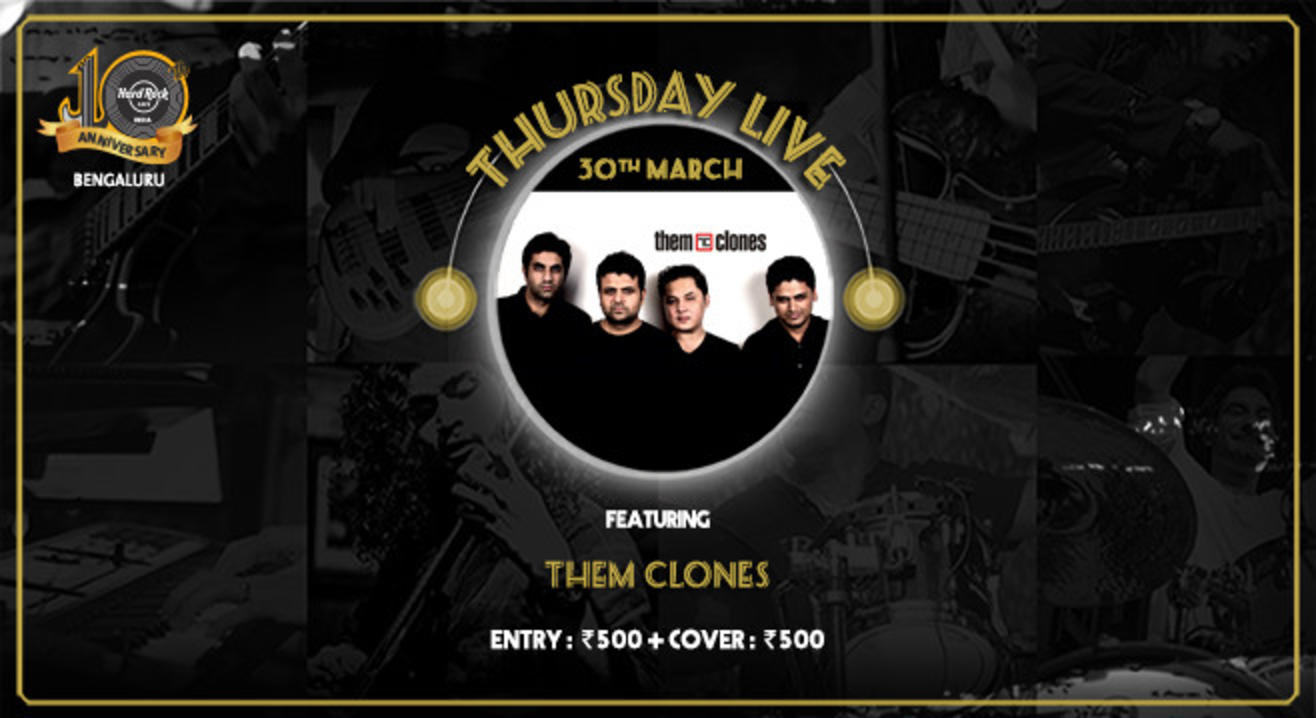 Music
Them Clones - Thursday Live!
Hard Rock Cafe, Bengaluru
500 (Entry) + Rs. 500 (Cover)
About
Rock away mid-week blues with Them Clones, at the iconic Hard Rock Cafe!
Them Clones are a Delhi-based rock band. They were created sometime in 2000. "It came about as we were looking to forge an identity as a left-of-the-middle sort of band. The name reflects the general attitude of the band which was to look at their stage personalities as clones of their selves". Inspired by the dramatic world of rock n' roll and of course themselves, their tryst with songwriting has directed them across the course of the thoughtful to confessional, from the assertive to the provocative; but has been, consistently, accompanied by a tight groove or a silken melody.