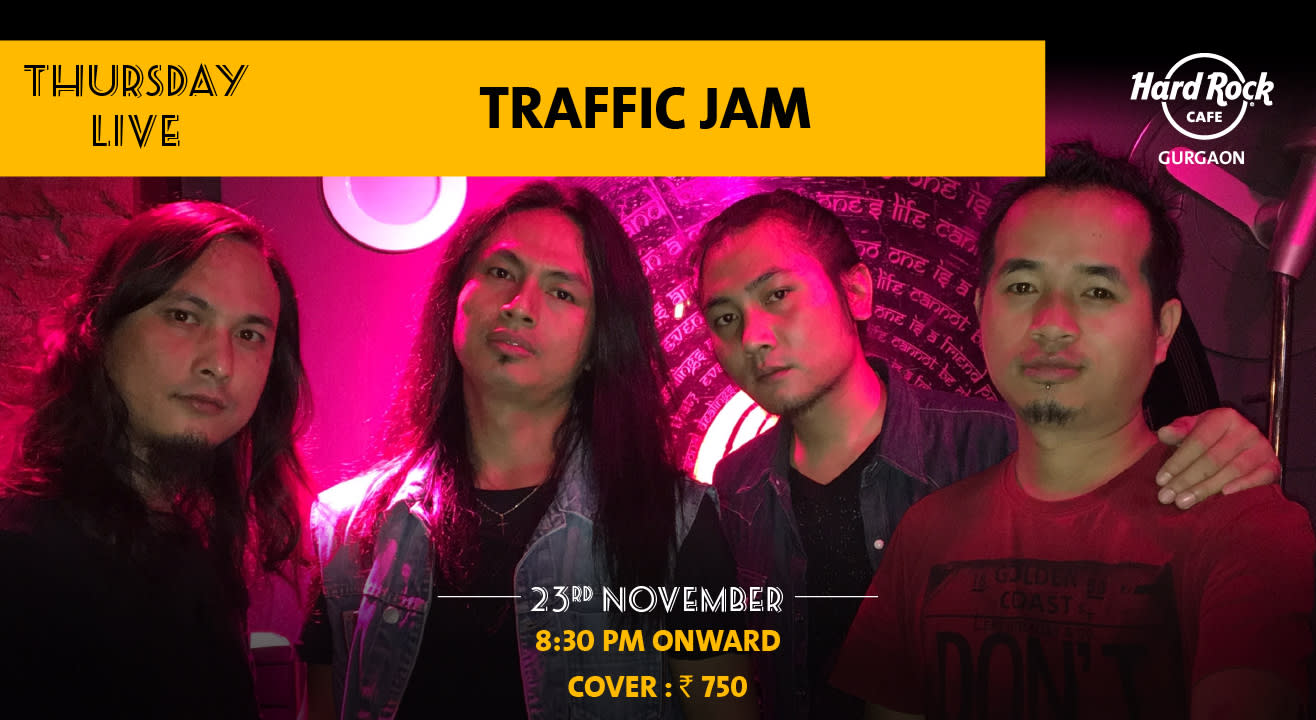 Music
Traffic Jam - Thursday Live!
About
TRAFFIC JAM is a 4 - piece band with a message. With all members from the north east of India , living under similar circumstances, and meeting up far from home in the grounds of Delhi, the band strives to pay tribute to the Rock Gods and Anthems they grew up with , in their homeground.
Heavily influenced by life, love and Rock their name speaks for itself, something everyone faces in every aspect of their life. Like a calm in the storm, they handle even the hardest riffs with elan and soft notes that flow like milk and honey, eventually giving rock the respect it deserves.
As an "all-genre" band, the band's roots go down to the basic strong foundation of each of the members who are all passionate laureates of music. constantly learning and teaching, Also having had to live-off music, the band has played in numerious great places like : "Striker breweries, Hard Rock Cafe, Soi7, Geoffrey's, Lutyens, BriX, Attitude, Manajsa, DLF city club, Sutra, Brewer Street and whole lots of other greats places in NCR. This is indeed the one-step shop for your Muisc needs that where Traffic Jam happens.
And Currently, Traffic Jam is in Studio.
Venue
Hard Rock Cafe, Gurgaon
DLF Cyber Hub, Unit No. 4/5/104/105, Ground And First Floor, DLF City Phase III, Gurgaon, Haryana 122002