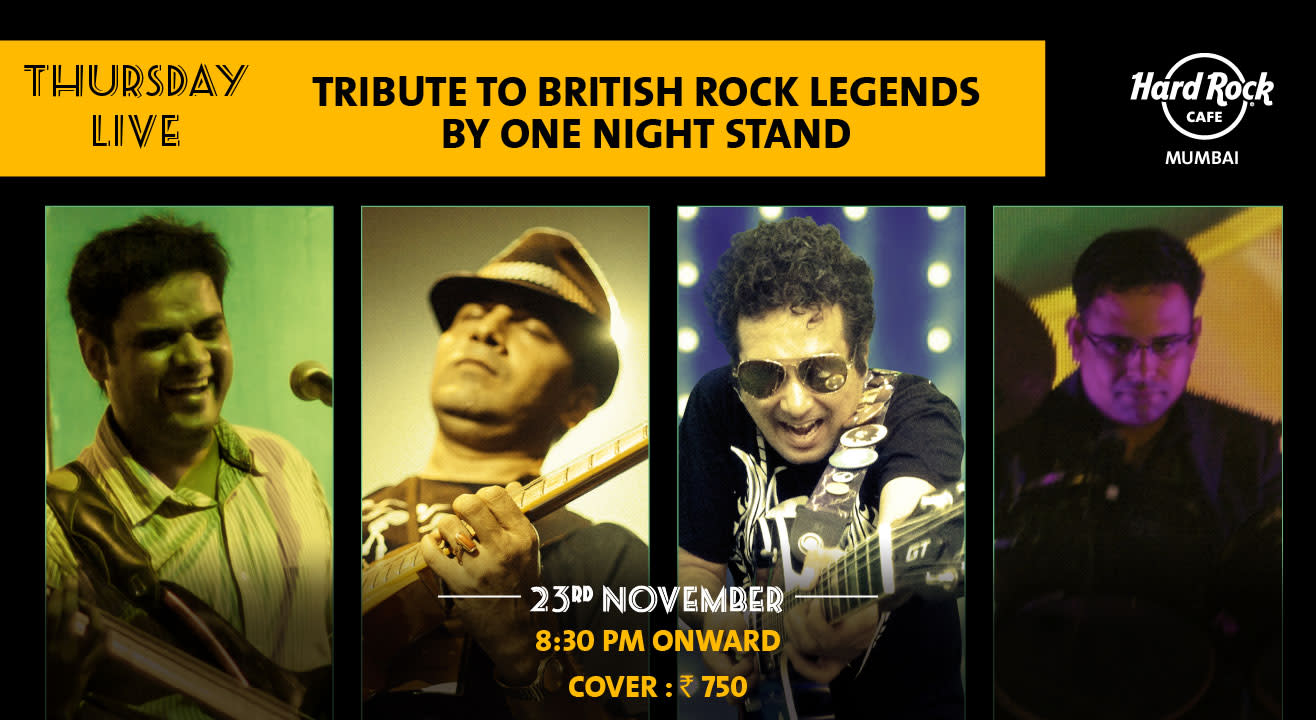 Music
Tribute to British Rock Legends by One Night Stand - Thursday Live!
Hard Rock Cafe, Worli, Mumbai
About
Formed in 2003, One Night Stand - The Band (Mumbai), is one of India's best known classic rock covers band. In their unique Tribute to British Rock series, the band covers some of the best known rock outfits in and around Great Britain. Their typical list includes songs made famous by The Beatles, Rolling Stones, Pink Floyd, Led Zeppelin, Deep Purple, Jethro Tull, Iron Maiden, Queen, Dire Straits and many more.
Featuring Arvind Iyer (Vocals, Bass), Sarosh Izedyar (Vocals, Lead Guitar), Padmanabhan NS (Rhythm Guitar), Ramesh Krishnamurthy (Drums), Shriram Sampath (Flute) and Jaishankar VG (Vocals)
Venue
Hard Rock Cafe, Worli, Mumbai
Wadia International Center (Bombay Dyeing), Pandhurang Budhkar Marg Worli Mumbai - 400025, India