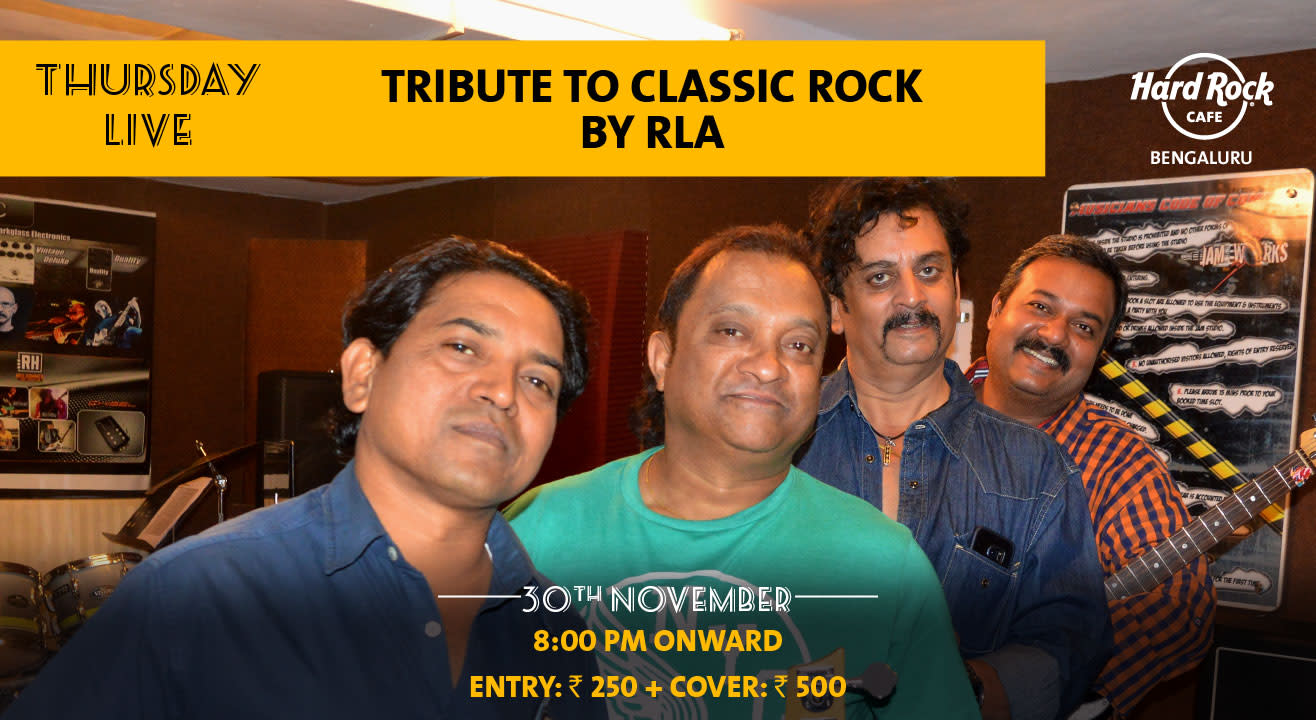 Music
Tribute to Classic Rock by RLA - Thursday Live!
Hard Rock Cafe, Bengaluru
249 (Entry) + 500 (Cover)
About
RLA – Retro Legendary Act is a premier classic rock band , founded in 2005, in Pune. The line-up features Ritesh (Guitar), Vijay (Vocals), Jeson (keyboards).Vijay Murthy (Bass),and Vatayan (Drums)
RLA is prominently a "covers" band, catering to a vast plethora of music tastes across a broad listening audience. The band also predominantly exhibits influences by American and British rock Legends such as Bon Jovi, Brian Adams, , Deep Purple, Scorpions, Van Halen, Whitesnake, Jim Morrison, Clapton and others. Based in Pune RLA is one of the Prime Classic rock group in town and Mumbai.
RLA is known for their rock'n'roll sessions, soft rock and heavy metal sessions including unplugged gigs which have offered popularity also amongst college audiences. The band is also known for its well managed and well presented shows at Hard Rock Café, Not Just Jazz by the Bay, corporate gigs and concerts otherwise,