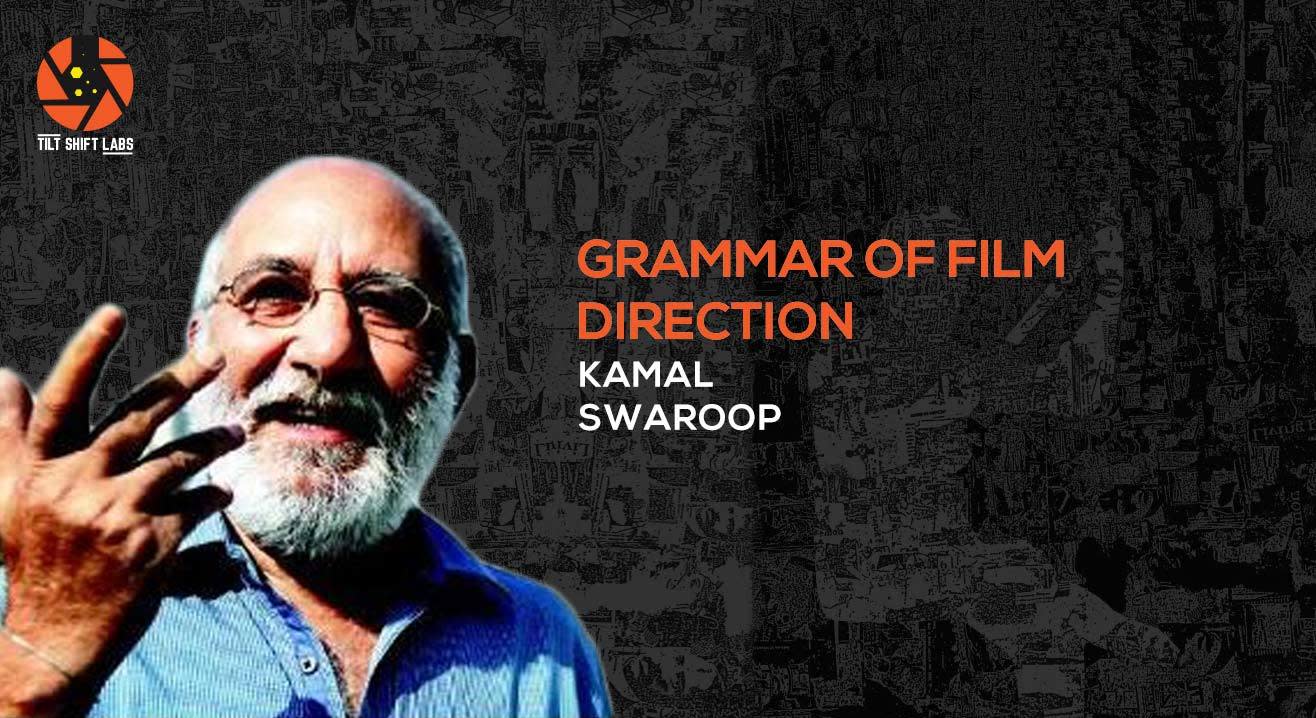 Learn
"Tilt Shift Labs: Grammar of Film Direction" Masterclass by Kamal Swaroop
July 29 - 30 | Aug 5 - 6 | 10AM
Lowfundwala Productions, Andheri (West)
About
Tilt Shift Labs is organising it's first certified workshop with National film award winning director Kamal Swaroop on film writing and direction. The workshop titled 'Grammar of Film Direction' is a two weekend intensive workshop for amateur, semi-pro filmmakers or even students of cinema who are looking towards making a career as a filmmaker.
This two weekend filmmaking workshop is the most intensive, instructional program in filmmaking that can be found at any film school. In two short weekends, students are instructed in the basics of writing, directing, camera, and each student writes a short film project which will be guided and mentored by Kamal Swaroop.
Your film begins here.
Weekend I Session I
Camera Angles
Scene, Shot & Sequence
Types Of Camera Angles: Objective, Subjective, Point-Of-View
Objective Camera Angles
Subjective Camera Angles
Subject Size
Subject Angle
Camera Height
Extreme Long Shot
Long Shot
Medium Shot
Typical Two Shots
Close-Up
Inserts
Descriptive Shots
High Angle
Low Angle
Angle Plus Angle
Dutch Angle
Selecting Area And Viewpoint
Other Angles

Weekend I Session II
Continuity
Cinematic Time And Space
Filming The Action (Controlled And Uncontrolled)
Filming Techniques (Master Scene And Triple Take)
Screen Direction (Dynamic And Static)
Neutral Shots
Reverse Shots
Screen Travel
Pictorial Transitions (Fades, Dissolves And, Wipes)
Sound Transitions

Weekend II Session I
Process Of Writing
Back Story
Internal Need
Inciting Incident
External Goal
Preparation
Opposition
Self Revelation
Obsession
Battle
Resolution

Weekend II Session II
Process Of Writing
Discussing Individual Scripts
Story Boarding Process
Production Planning
The Need For Story-Telling
Visualization Strategies
Dramatic Strategies
Characterization Strategies
Dialogue Strategies
Melodrama, Docudrama, Hyperdrama
The Experimental Narrative
Kamal Swaroop is a dual National Award- and Filmfare Award-winning film, television, radio director, and screenwriter. In 1974 he graduated from the Film and Television Institute and even his student works met with unusual international acclaim. His 1988 film 'Om Dar-B-Dar' enjoys a cult status along with a filmfare award for best film (critic's choice). His 2013 documentary titled Rangabhoomi bagged him his National Award.

Although the film was never released or seen in India during its initial rounds at the film festivals, Om-Dar-B-Dar has in the past 25 years gained a huge cult following and fame amongst film critics, scholars, industry insiders and cinephiles alike. One of the first serious articles about the film was written on the film blog The Seventh Art. The blog stated, "Swaroop's film is an antithesis to whatever is recognized globally as Indian cinema – a reason good enough to make Om-Dar-Ba-Dar a must-see movie" and that the movie can be defined as many things, the most popular of them "the great Indian LSD trip." The film can also be looked at as a jab at mainstream Indian cinema, and many of the themes and images in the film are direct satires of conventions of bollywood filmmaking.

Director Imtiaz Ali mentioned the vast amount of influence that the film had on aspiring independent directors in Indian cinema, stating that Om-Dar-Ba-Dar is "like old wine" and "antiquated because of the 25-year delay in its release".

Tilt Shift Labs is the latest offering under Tilt Shift Media LLP which already has brands like Lowfundwala Communications, and Shortfilmwala under them. Tilt Shift Labs is aimed at training students across subjects in the fields of media, films, and, arts. These workshops offer as intensive hacks for students who want to pick up skills over weekends or evenings.
Book any workshop ticket and get a 7-day cult.fit pass FREE. Offer valid till 31st September. (T&C apply) Click here for more information
Venue
Lowfundwala Productions, Andheri (West)
Bungalow No.96, SVP Nagar, MHADA, 4 Bungalows,Andheri West, Mumbai, Maharashtra 400053