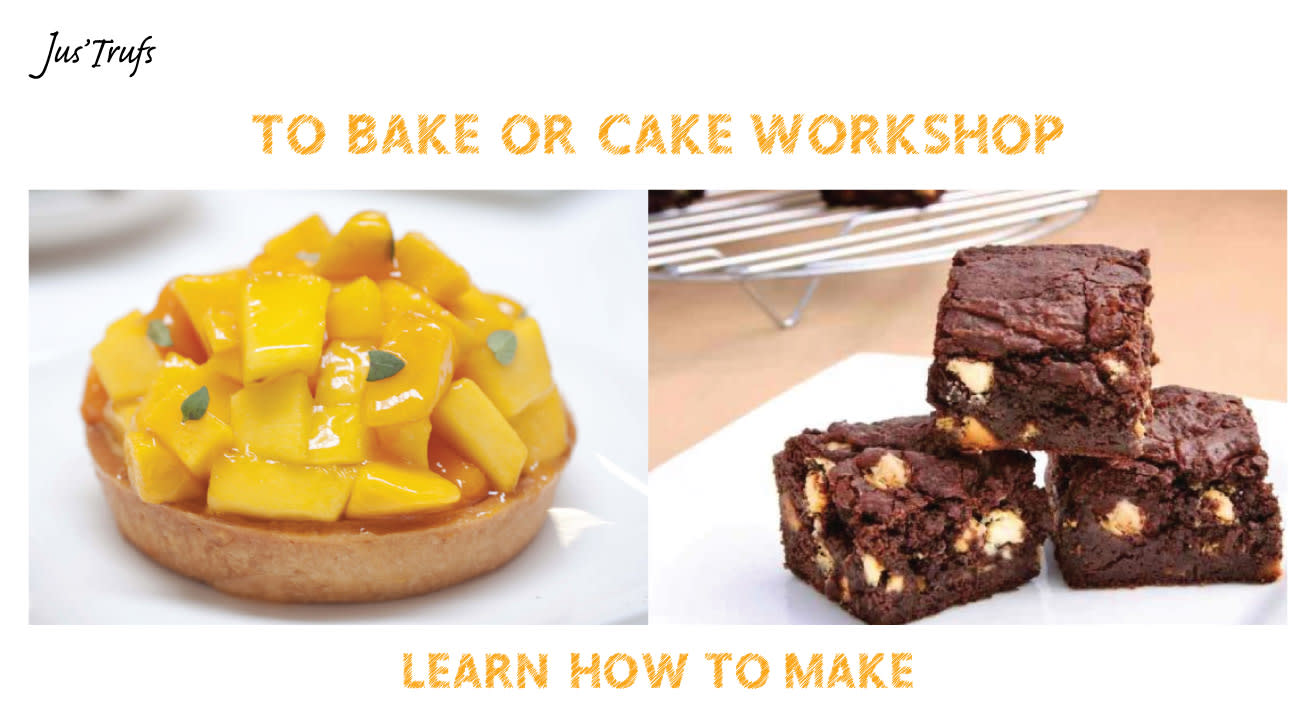 Bake
To Bake Or Cake
March 28 | April 18 | 12PM
About
Jus' Trufs' in house chef, Shabana, who comes all the way from Ghana, is taking time out to give away some of her secret recipes!


Learn to make

1. Dessert tarts (mango & chocolate)
2. Butter cookies with chocolate chips
3. Millet & jaggery cookies
4. Walnut brownie
5. Set cheese cake with a graham cracker crumb (strawberry & mango)
6. Yoghurt Coulis (blueberry & mango).


This class is suitable for age group 10 years and above.

Call to book your spots. It will be on a first-come, first-serve basis. There are only 12 spots for these workshops.

Price is INR 1200/-

Age: 10 years+

About the Organizer & Venue
Jus' Trufs is the brand name representing a line of exquisite, specially crafted, premium chocolate truffles, introduced to Bangalore in October 2001, created in the traditional way. Their delicacies are best suited for corporate gifting, weddings, anniversaries, birthdays, events, occasions, festivals, thank you gifts, and the special moments in your life, besides of course pampering yourself with it.