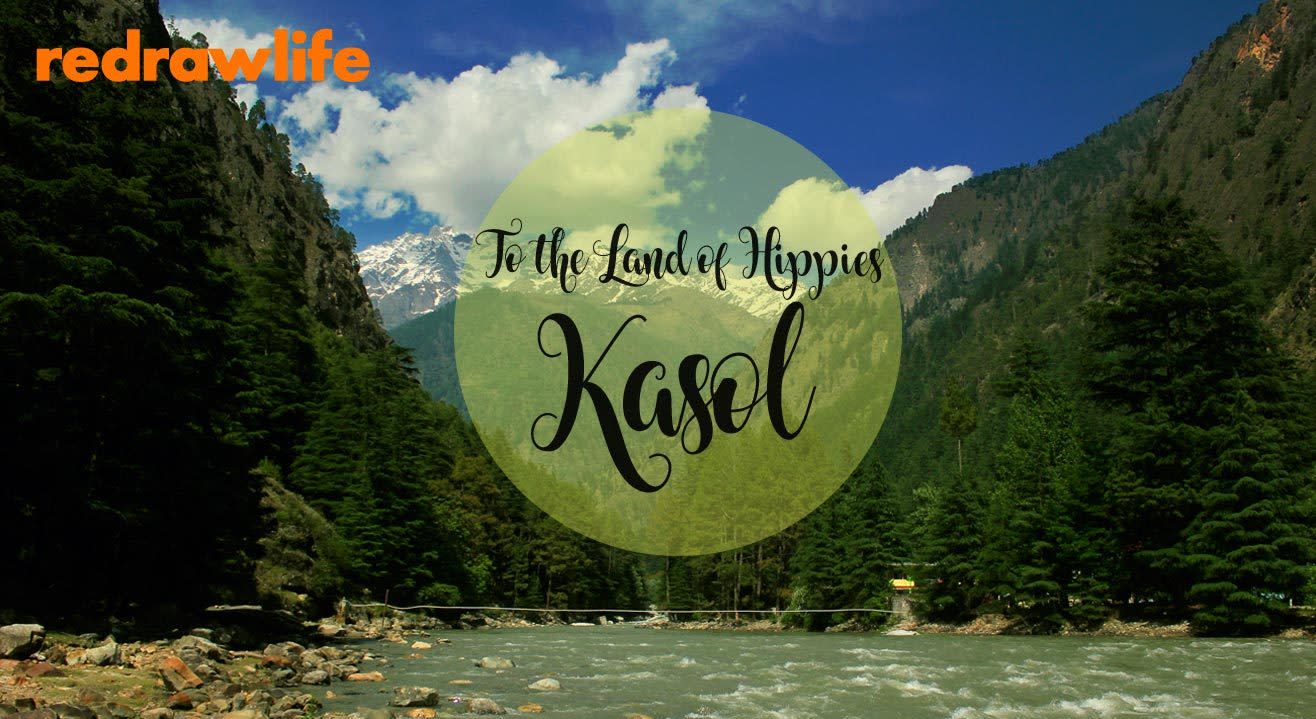 Trek
To The Land Of Hippies: Kasol!
March 16 - 19 | 11AM - 4PM
Kasol Hills, Parvati Valley
About
"Travel is fatal to prejudice, bigotry, and narrow-mindedness, and many of our people need it sorely on these accounts. Broad, wholesome, charitable views of men and things cannot be acquired by vegetating in one little corner of the earth all one's lifetime."― Mark Twain
The purpose of life is to live it, to taste experiences to the utmost, to reach out eagerly and without fear for newer and richer experiences.
Say goodbye to your comfort zones, with nothing but your backpack filled with essentials, it is time to venture out to the Hippy land- Kasol! Stretched along the lovely Parvati River with mountains rising all around, Kasol (Himachal Pradesh) has been a main traveller hang-out for ages!
What you'll be doing?
Accompanied by the gurgling of Parvati river, trek through the less travelled picturesque routes, embrace new cultures, explore the street side cafes serving scrumptious food, walk amidst the pine and apple trees, wonder watching the starry sky from the lap of mountains, you will find that even time would slow down!
It is time to be on the move. To define your life with experiences! Celebrate life. With the ultimate vagabond experience!
A chance to see the less explored side of Kasol
Explore the mountain villages too!
Well, the ice fields are always enchanting!
An adrenaline rushing trek through the forest, past the river!
Explore Kasol on your after dark!


Day 1

Reach kasol by morning 11 AM. Explore the whole day in and around Kasol. There will be guided walks to Chalal village by the side of Parvati river, visit to the Manikaran Gurudwara etc. Experience Kasol after hours at famous Israeli cafes. Night stay at kasol.

Day 2

Start for the trek to Grahan village after breakfast. The 9 km trek is through the forest and you will be walking past the river. The trek will take around 6 hours and the expected time to reach Grahan is 4 PM. Sit under the bonfire, try stargazing. You will be staying in homestays of Grahan village.

Day 3

Next morning starts with the exploration around Grahan and a short hike to Padri Icefield where you can do glacier mounting. Visit the Crystal cave, if weather permits. After coming back, stay in the village.

Day 4

After breakfast start from Grahan, back to Kasol so as to reach there by 4 PM. You can catch your bus for Delhi at around 7 AM on 20th.


Accommodation at Kasol
Grahan Village trek : Guide, equipments for the trek etc
Accommodation for two nights at homestays of Grahan Village
All the required permissions
3 breakfast , 2 dinner (for two days)


Lunch on the move to be arranged by the guest and personally can order Maggi and other food available there.
Food at the first day as there are loads of cafes and generally all travelers enjoy the food there, and the best ones will be suggested by us, the guides and organisers.
Anything not mentioned in the Inclusions above.


What to expect on the trip?
This is a backpack trip and likely to be flexible. The trip can be improvised if needed.
Drinking is not allowed during trekking.
Daily schedule during the trip may differ from usual daily life schedule with respect to tea timing, food timing etc.
Wake up early to travel comfortably and enjoy the serenity of morning.
Always respect the local people and their culture. Try to learn more from them about the place.
If anything unplanned happens by chance, the decision of group leader will be final.


Any 2 valid photo id and its 2 copies
Jacket or sweater and other warm clothes like muffler, gloves, winter caps etc.
Some places may get really cold
Rechargeable Torch
Sport shoes or trekking shoes. Extra pair of sandals
At least two water bottles all the time during trip.
Personal medical kit, soap, paste etc. Please don't expect to get medical stores everywhere.
Carry your luggage in a backpack. Avoid carrying sling bags. You should be able to walk long distances carrying your luggage
Sunscreen, sunglasses, cap etc.
One thick bedsheet or blanket
Juice packets, dry fruits, ready to eat food etc.

You can book your flights to Delhi from where you will get a lot of buses to Kasol. There are flights available from Kochi( Rs 3500 one side ), Bangalore (Rs 2800 one side) and Chennai.(Rs 3000 one side) to Delhi.The flight cost info may be outdated by the time you read this itinerary.
For people coming from cities other than those above, you can plan your travel to Delhi so as to reach Kasol by 10 in the morning on 16th.
Redrawlife allows passionaries to choose among three standardized cancellation policies (Flexible, Moderate, and Strict) that we will enforce to protect both customer and passionary alike.

Flexible : 90% refund up until 5 days prior to course date
Moderate : 70% refund up until 5 days prior to course date
Strict: 50% refund up until 5 days prior to course date

If you have any queries you can contact our support : Support website or shoot us a mail at: support@redrawlife.com