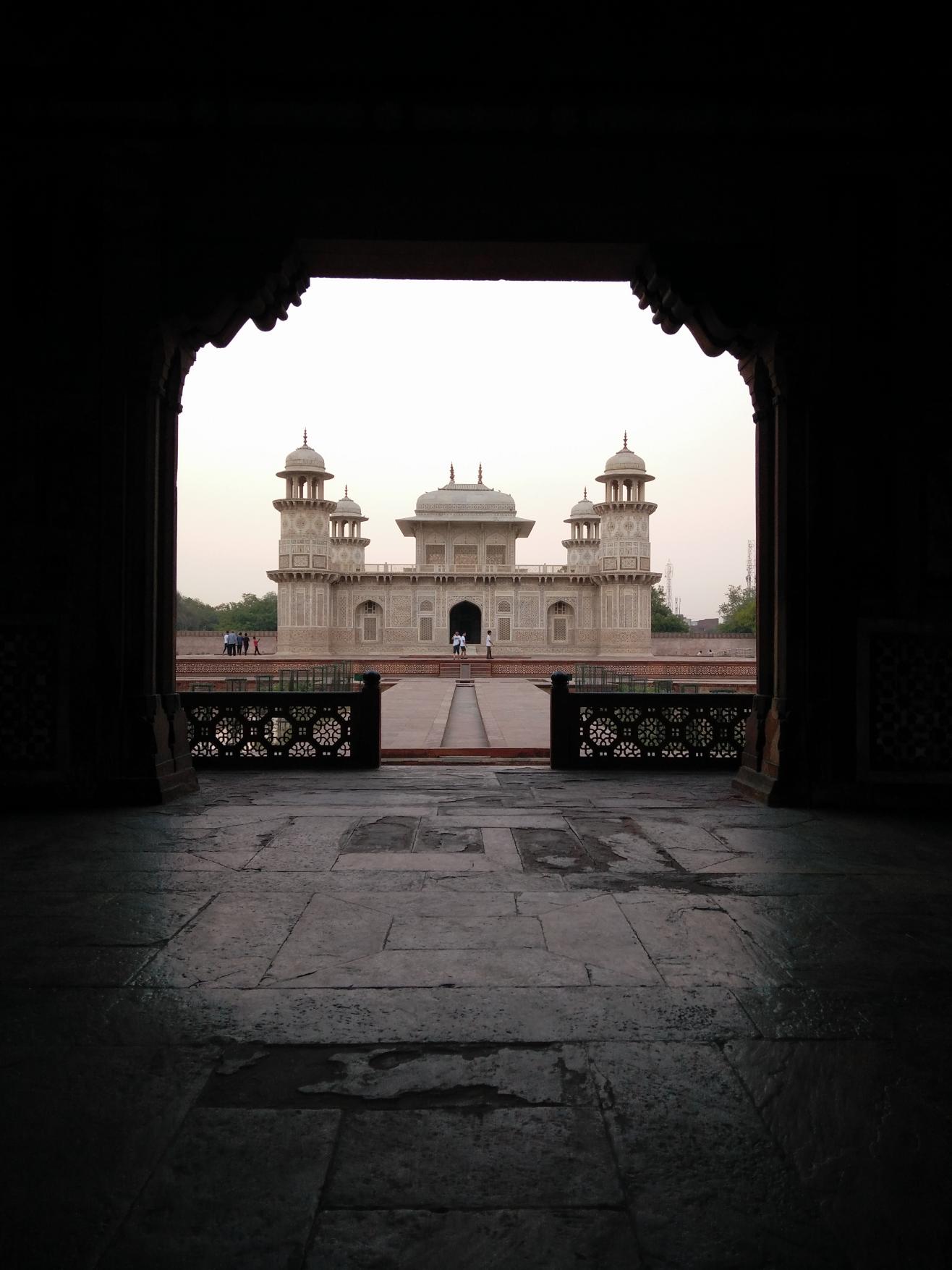 Monuments
Tomb of Itmad-ud-Daula, Agra
About
Itimad-ud-Daulat was built in 1622-1628 by Mughal empress Nur Jahan for her father, the Persian nobleman, Mirza Ghiyas Beg. It was the first Mughal structure to be made entirely in marble. You'll find most of the surface of the tomb laid with semi-precious stones and motifs of flowers and geometric designs. The tomb is also special for its spectacular use of jalis - every opening in the tomb is filled with carved screens except for the entrances.
The dome, which was the first to use cut and polished coloured stones for creating decorative images (pietra dura style)
The central chamber of the tomb which holds the sarcophagi of Mirza Ghiyas Beg and his wife
Cypress tree decorations in the central chamber
The nearest railway station is Yamuna Bridge Railway Station, which is about a 10 minute walk away. If you're going sightseeing over an entire day, it's a good idea to head there from Agra Fort by auto, it's just 2 km away.
Venue
Itimad-ud-Daulah Tomb
Tomb of Itmad-ud-Daula, Agra, Moti Bagh, Agra, Agra, Uttar Pradesh, 282006
GET DIRECTIONS