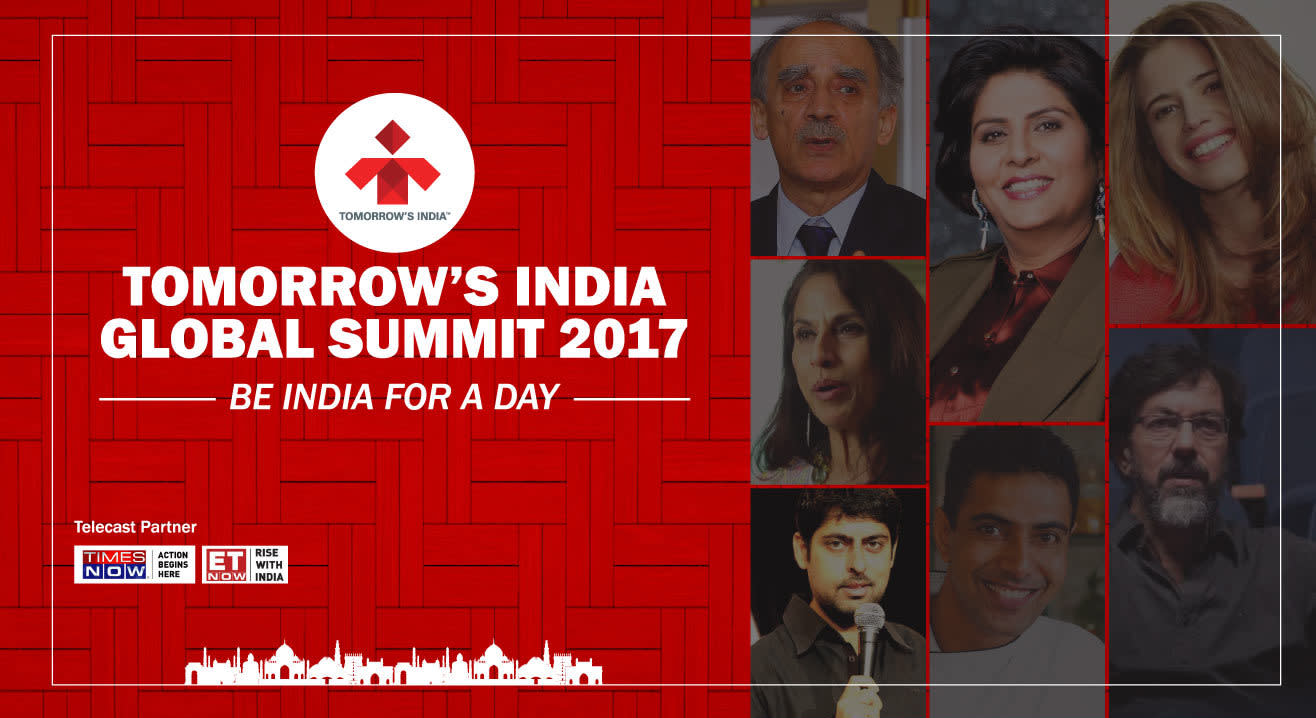 Discussion
Tomorrow's India Global Summit, 2017
Siri Fort Auditorium I, Delhi
About
Have you ever been to a summit which inspires empathy, fires your imagination, sparks thinking, celebrates Indian art and culture, shares history, bridge the familiar with unfamiliar, promote business ideas through strong session, empowers knowledge and enlivens young intellectual minds? Then witness Tomorrow's India Global Summit, at home this season.
Our third edition at New Delhi aims to bring likeminded together on a common platform to dialogue and discuss 15 Indian Key Issues of interest to human addressed by respective honorary veterans in crafted sessions because at Tomorrows India, we believe in the ability to engage and change for a better tomorrow. We rekindle and filter content, something central to all, and leave you with an impactful summit, an experience for lifetime.
Going ahead and being young, we envision to build a legacy which showcases India – Historical, Living & the Future, to the World, through a Show which shows the unseen, giving audience the path to explore the uncharted and at the same time, enjoy the journey.
The arts of India are unrivalled in their depth, diversity and mystery and showcasing it to both Indian and the global audiences requires a deep understanding of our culture, an acute sense of relevance in programming and an unflinching attention to detail. Keeping this in mind, Tomorrow's India brings to you Euphoria Band Live Performance.
Join us, celebrate India.