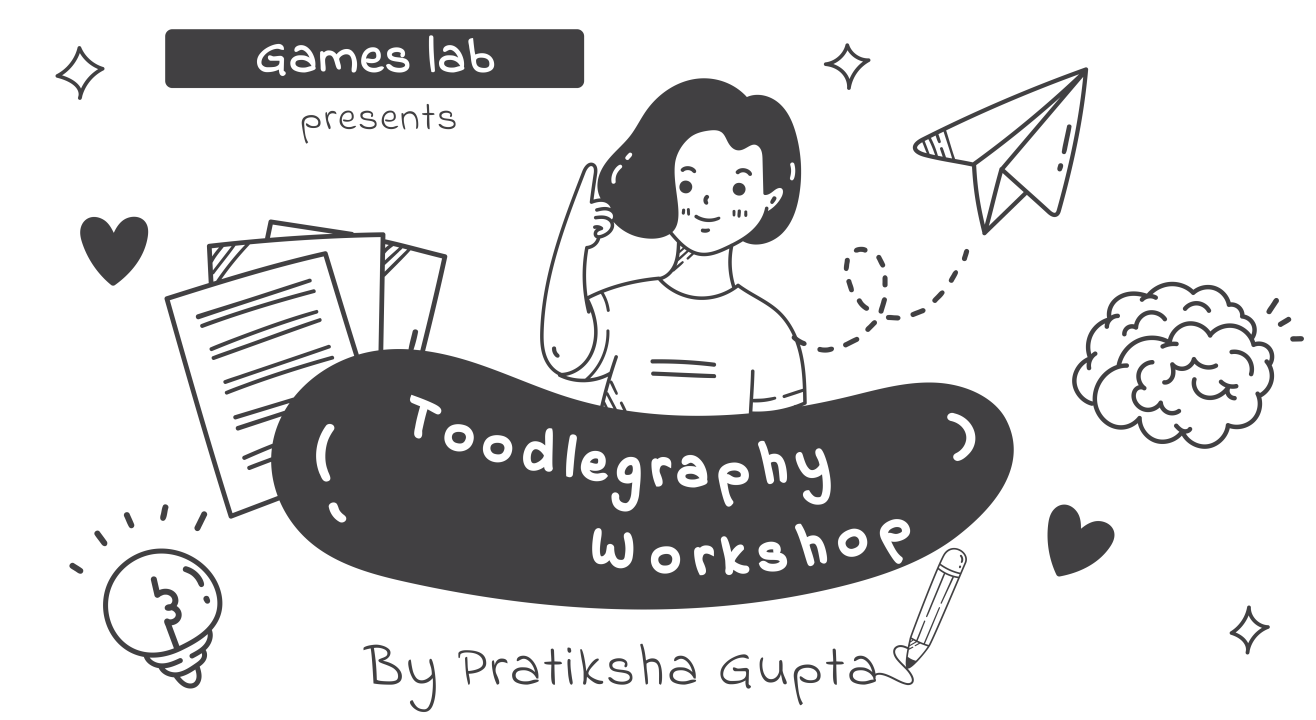 Toodlegraphy Workshop (Beginner)
SLAY Coffee Bar, Bengaluru
Event Guide
Language
Hindi, English, Hinglish
Masterclass
Learn from an expert
Invite your friends
and enjoy a shared experience
Toodlegraphy Workshop (Beginner)
SLAY Coffee Bar, Bengaluru
Event Guide
Language
Hindi, English, Hinglish
Masterclass
Learn from an expert
Invite your friends
and enjoy a shared experience
Event Guide
Language
Hindi, English, Hinglish
Masterclass
Learn from an expert
Invite your friends
and enjoy a shared experience
Everyone doodles!
We doodle faces on the backs of our notebooks we scribble shapes in meetings we doodle absent-mindedly when we think. And of course all of us have practiced our signatures a thousand times in all the different ways we can imagine.
‌
In this workshop we take you through the process of experimenting with different patterns lines and shapes to tell your visual stories on paper.
‌
Don't worry about artistic experience or skill level – this workshop is designed for everyone. Through a series of engaging exercises and demonstrations you discover the therapeutic and the freeing nature of doodling.
‌
Feel the stress melt away as you immerse yourself in the rhythmic flow of the pen allowing your imagination to run wild.
‌
All that is required is you with your hungry enthusiastic soul.
‌
Note: Materials will be provided at the venue itself.
SLAY Coffee Bar
No. 2734, Ground Floor, 16th Cross Rd, PWD Quarters, 1st Sector, HSR Layout, Bengaluru, Karnataka 560102, India
GET DIRECTIONS
Toodlegraphy Workshop (Beginner)
SLAY Coffee Bar, Bengaluru
Event Guide
Language
Hindi, English, Hinglish
Masterclass
Learn from an expert
Invite your friends
and enjoy a shared experience