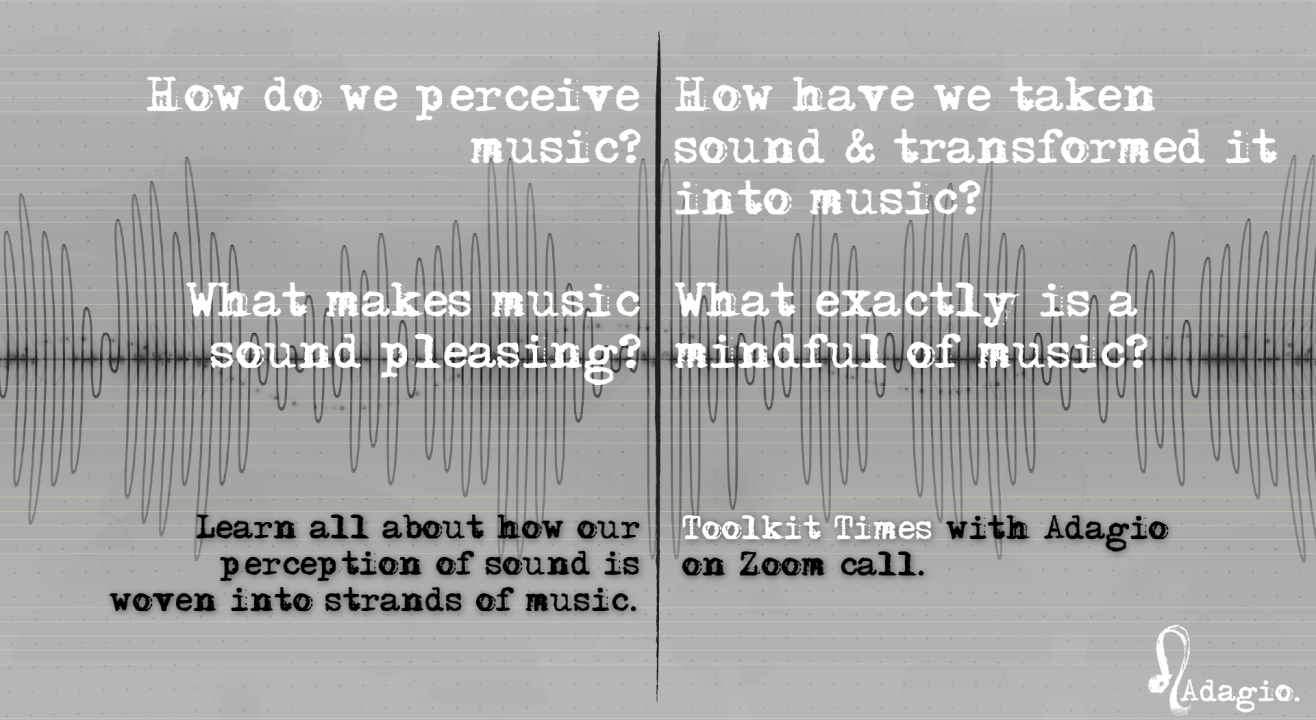 Toolkit times with Adagio
December 6 | 7:30PM - November 22 | 8:30PM
Enjoy this event from your home
Invite your friends
and enjoy a shared experience
Invite your friends
and enjoy a shared experience
About the Event
Toolkit times - A mindful of music
Imagine there's an animal immersed in fluid. It's a special kind of animal, it is able to see a pattern in the swirling chaos of the ocean currents and use it to generate currents of it's own, weaving it's own tapestry of movement.
That's what we do everytime we hear. It is remarkable how our ears listen to sound, arguably the best microphone in the world. And our brains hallucinate the sound around us, making us perceive this wiggly air as sound.
If it's turtles all the way down, it's turtles all the way up too. A neuron is to a brain as is a human is to society and we've then taken this perception of sound and woven it into strands of music, proving the age old saying, if you can't enlighten me, entertain me instead.
How do we perceive music? How have we taken sound and transformed it into music? What makes music sound pleasing? What is a mindful of music?
Hosted by - Aditya Ashwath