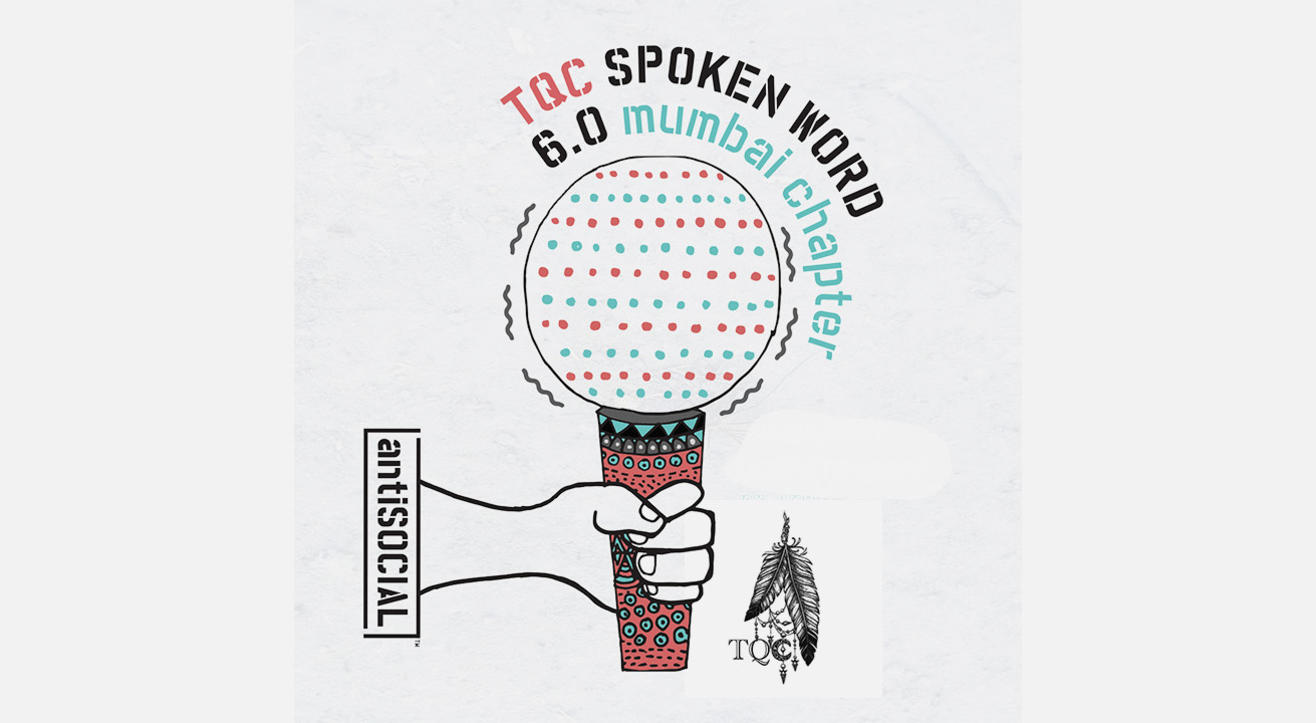 Poetry
TQC Spoken Word Slam 6.0, Mumbai Chapter
About
The Quill Company is back in Mumbai presenting the next edition of our Spoken Word Slam. Join us on October 28th, 2017 from 11.30 am - 3.30 pm at antiSOCIAL, Khar.
There will be 30 slots for performers and we will try to have an open mic in the later half of the event if time permits.
In order to be considered as a performer, kindly email the piece you wish to recite to thequillcompany@gmail.com along with your contact details including your mobile number and your social media handles. Pieces in English, Urdu and Hindi will be accepted. The duration for each performance will be 7-8 minutes. The last date to submit work is October 16th, 2017. No late submissions will be accepted.
The list of performers will be put up on our Facebook and Instagram pages on October 19th, 2017. We will not be recording any performances at this event.
Poetry is on its way to regaining its lost glory and we're happy to provide a stepping stone in the process. Drop down to share an afternoon with some of the best poetry Mumbai has to offer and stand a chance to see some of your favourite poets perform live!
Register Now!