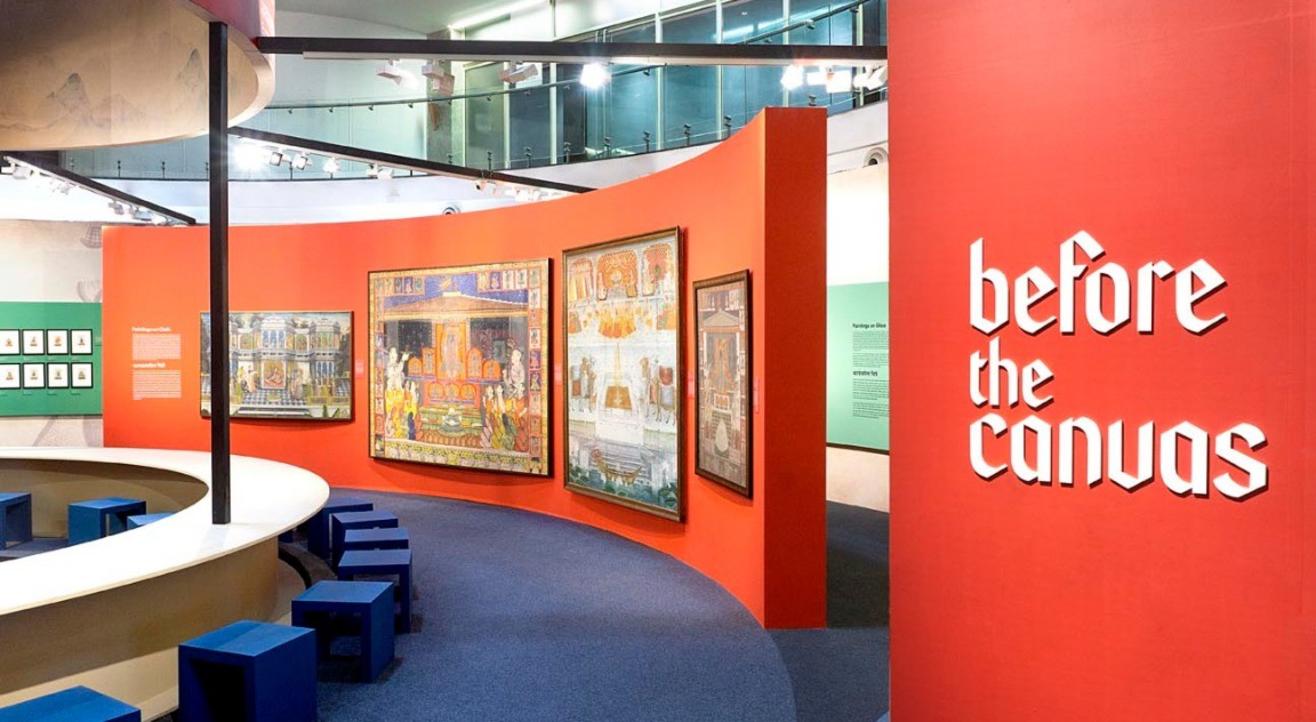 Art
Traditions in Transition
Piramal Museum Of Art, Lower Parel
About
Panel Discussion
Free and Open to all
6.30 pm to 7.30 pm
Traditions in Transition is a panel discussion that addresses the notion of tradition and change. It examines how traditions that we think of as eternal are constructed over time in response to cultural factors and demands of patronage. The panel touches upon both the creation of new 'traditions' and the morphing of older traditions in keeping with times.
Speakers
a. Shampa Shah - On the creation of 'Gond' painting traditions.
b. Umang Hutheesing - On the mochi kaam embroidery in textiles.
c. Lina Vincent Sunish - On her work with painters of Madhubani and the complex notions of traditions with regard to this.
We have a special guided tour of the exhibition 'Before the Canvas' at 5 pm.
Please join us for tea, coffee and snacks at 5.30 pm. The presentations will start sharp at 6 pm.
Note: Audiences do not need to have an art background to attend this talk. Anyone with an interest to know more about art/ the subjects/topics covered is welcome to attend!
About the speakers:
Lina Vincent is an art historian and curator with over 17 years' experience in arts management. She is committed to socially engaged practices that reflect in multidisciplinary projects she has developed and participated in. She recently concluded an Archival Museum Fellowship through India Foundation for the Arts for Goa Chitra Museum, and is working on an ongoing documentation project 'GOA FAMILIA' for Serendipity Arts Foundation. She also leads the ongoing Piramal Residency Artist Incubator Programme. Other projects include 'GOOD FOOD India' -international arts program for environmental awareness; 'Tabiyat: Medicine and Healing in India' CSMVS Mumbai; 'Morphology of Archive: Connected Histories of Goa', MOG, Goa. She worked on 'Vernacular, in the Contemporary' I & II, with Jackfruit Design. Lina is Associate Curator with ARTPORT_making waves and Chief Program Designer, Visual Art & Design for Sublime's ARTEd, Bangalore. Lina has a BFA from Bangalore University and MFA in Art History from the same institution.
Umang Huthseeing is the scion of one of India's most historical and privileged families and grew up in a rich cultural and artistic environment from childhood that can trace it's lineage back 1200 years. His extensive travels around the world helped him gain insight into different world cultures and traditions which invariably became his passion. Being from a historical family and working towards nurturing Royal traditions and culture has given Umang a well-deserved epithet of 'patron of the arts'.
Shampa Shah has established and headed the Ceramic Section at Indira Gandhi National Museum of Man (IGRMS) Bhopal for over two decades, where she curated key exhibitions around diverse clay and other craft themes and traditions, including the permanent open air exhibition 'Mythological Trail'. Worked as consultant Curator and Folklorist of the Madhya Pradesh Tribal Museum, Bhopal. Five time recipient of All India Fine Arts and Crafts Society (AIFACS) Award. Received the Junior National Fellowship of Ministry of Human Resource and of Roopankar Bharat Bhavan, Bhopal. She has published widely on Contemporary Art & Storytelling traditions of India including 'Tribal Crafts of M.P.' from Mapin.
Shampa Shah's practice in art is essentially located in the dialogue between the Traditional and the Modern that overlap with her writing and curating. Having trained under renowned contemporary ceramist P R Daroz, she further augmented her practice in close and sustained collaboration with traditional clay artists. She has been working as an independent artist in ceramics for three decades. She has exhibited widely across forums in India and abroad; has collections with Art institutions in India, South Korea, China, Singapore, Egypt, Japan et al.
Venue
Piramal Museum Of Art, Lower Parel
B Wing, Ground Floor, Piramal Tower, Peninsula Corporate Park, Lower Parel (west) Mumbai – 400 013