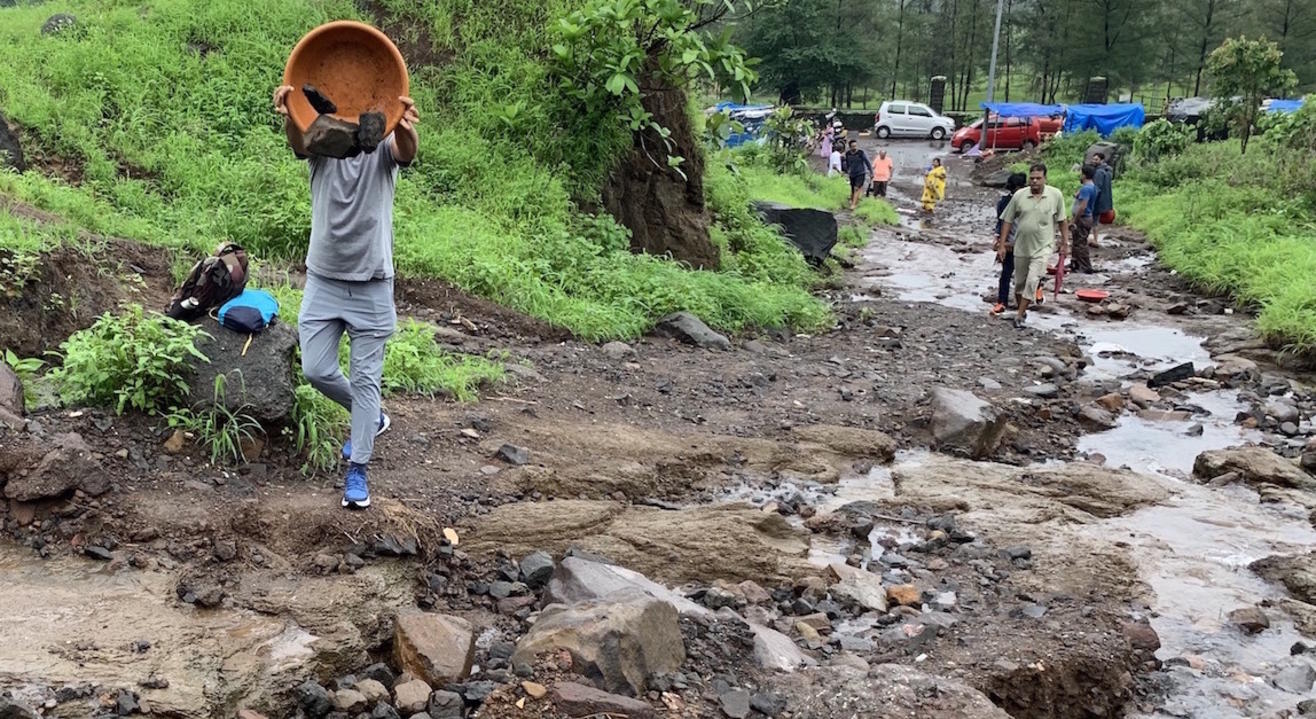 Volunteer
Trail Restoration At Kharghar Valley
About
Help restore and maintain the beautiful Kharghar Valley Trail, a hidden path at the end of Kharghar Golf Course in Navi Mumbai.
Monsoon is a time when the trail transforms itself and is surrounded by small rivulets, bright wildflowers and wild vegetables. However, it's also a time when the trail faces damage through trampling caused by visitors. The trail restoration activity helps reinforce the trail and undo the damage on the soil caused by compaction and erosion. This initiative was started in 2017 by iNaturewatch Foundation and the restoration project covers a 700 meter long nature trail.


How can volunteers help?
This week we will work on narrowing the pathway and support it with curb stones. These stones will be white washed. Also channels for streams will be developed so that the streams do not overflow on the road. This is a laborious work so volunteers who are up for some tough job could sign up for this event.
Meet the Team:
iNaturewatch Foundation is a charitable trust working in the field of environmental protection across the country since 2014. Dr. Shubhalaxmi, the Founder, is an award winning entomologist, educationist and entrepreneur. Isaac Kehmikar, the Director and Chairman is popularly known as India's Butterfly Man and has worked in the field of environmental conservation for the past 40 years.


Things to keep in mind:
Wear closed and comfortable footwear such as sports shoes
Wear comfortable clothing
Smoking/drinking alcohol/littering is prohibited
Carry a reusable water bottle and stay hydrated


Additional Questions? Reach us at:
team@inaturewatch.org
Location Details:
Kharghar Valley Trail, Kharghar Driving Range, Near Golf Course , Road next to the Convent of Jesus & Mary High School & Jr. College, Opp to Navjivan Hospital, Sector 6, Kharghar, Navi Mumbai-410210.
Nearest Railway station is Khargar