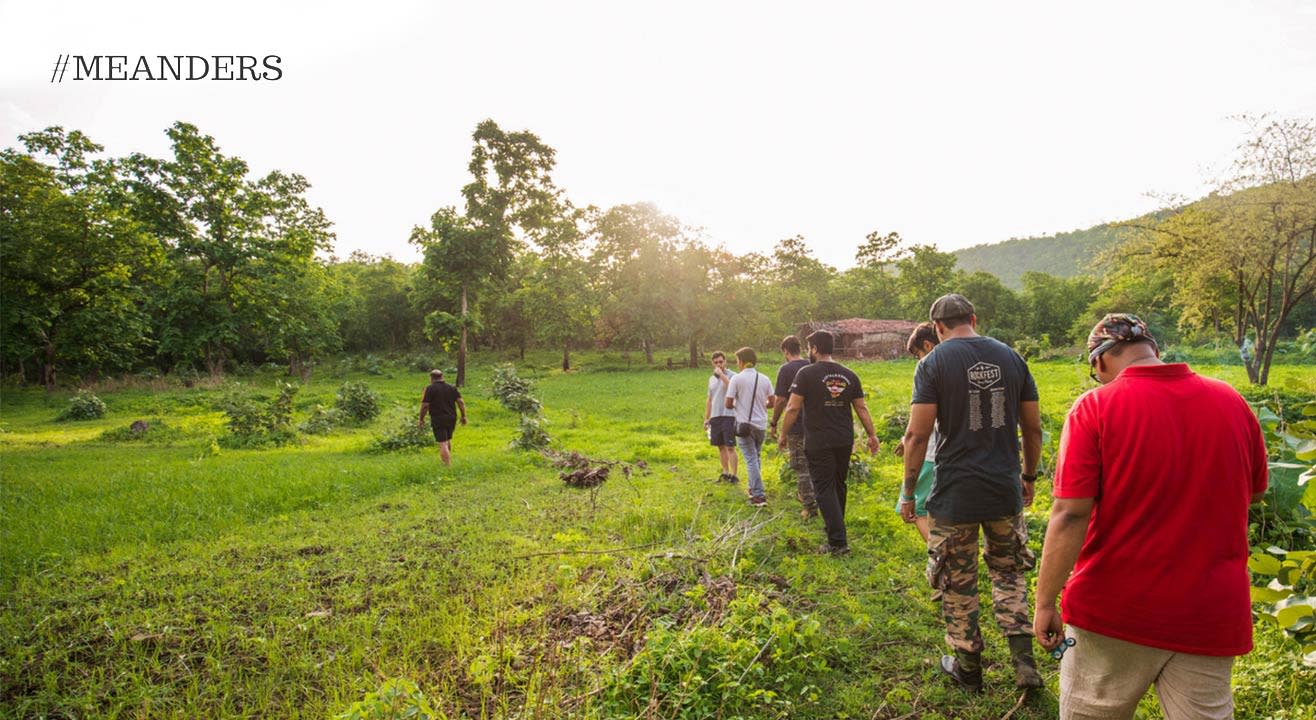 Trek
Trails of Vindhyas
Top N Town, New Market, Bhopal
About
With a promise to venture along the Trails of Vindhayas, which are situated among the lush green holt and fresh air of thrill, the trip not only takes you to them, but through them. This will be a remedy to every waking soul who enjoys bird watching, star gazing, exploring and living, in the truest sense. Situated in the centre of the forest with nothing but the quiet of the evening to guide you along.


Imagine trailing through the rough cut ways leading to the gregarious recluse of some exotic animals wandering freely. Boars, peacocks, snakes and every kind which gets the adrenaline rushing. To get your spirits heightened, the bridleway will steer you to a camp site specializing in tiger sighting.


The spectacle is enchanting, nature at its rawest form in front of you and there will be nothing to stop you. After the stretch which is an off road mountainous ride, you will be ushered to a majestic waterfall with divine intervention. The cascade is the result of small springs flowing from the rocks of the hills and marking its path through the aerial roots of some trees, painting a picture of water flowing from the alluring hair-locks of Shiva.
The final campsite is the home to Bhil and Bhilala tribes of central India. It lies secluded, nestled in the middle of a green valley, blanketed by steep hills. The wildlife, flora and fauna will transport you to the times when hunting was the primary source of survival. Who can escape the charm of such spells looming in the air? A little can move to such extent, what will happen when you spend the night there with your friends, loved ones or even alone?
Experienced tour captains
Barbeque chicken & paneer for vegetarians
Lunch and dinner on Day 1, breakfast on Day 2
Bonfire
Tented accommodation.
Sleep-in bag
Mattress + bed sheets + pillows
Basic first aid
Wet-Western washroom facility
Are we responsible for our fuel and transportation?
Yes

Do you provide motorcycle on rent basis?
Yes, Meanders provide motorcycle at the rate of actual price for rent.

Can a participant smoke and drink while on the trip?
Yes, but the participant should do so in a controlled manner so as to not disturb any fellow traveller/participant.

Is it safe for female travelers?
Yes, Meanders take special care of all participants. Their security is a major concern to them, so you don't have to worry about that.

What is the facility provided for washroom?
Yes, they provide structured and cemented washrooms.

Is there a support facility while riding?
Yes, the tour captain will travel with you to ensure that every trouble and problem is looked after.


Meanders are an adventure touring company based out of central India. Aimed at re-establishing the connection between "man and nature," two like-minded professionals who have a penchant to ride and explore have decided to offer camping sites, motorcycle rides and road trip through picturesque locations with a focus on the beautiful and inspiring state of Madhya Pradesh.
Venue
Top N Town, New Market, Bhopal
11, Shop No, Bhadbhada Road, New Market, STT Nagar, TT Nagar, Bhopal, Madhya Pradesh 462003