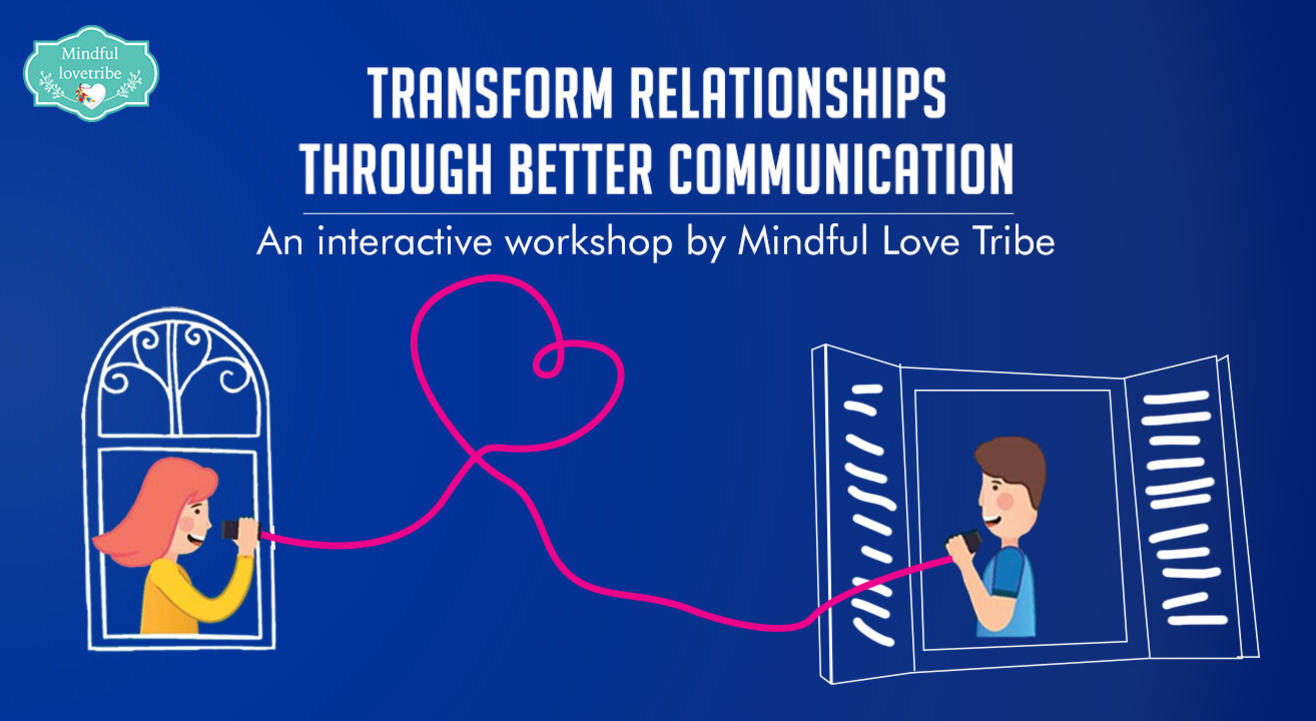 Transform Relationships through Better Communication
Invite your friends
and enjoy a shared experience
Invite your friends
and enjoy a shared experience
About the Event
TRANSFORM RELATIONSHIPS THROUGH COMMUNICATION
While we can easily sail through a relationship during fun times but what basically determines the quality of our relationships is how we deal with conflicts.
When we discuss serious or provocative issues in intimate relationships, one or both partners involved can often feel frustrated with the conversation and the outcome and start getting defensive or aggressive.
We can totally shut down or become passive-aggressive making it difficult for our partner to
understand us and reach an amicable solution.
It is precisely during these crucial times, that effective communication skills can come to our rescue!
Effective communication can help us to overcome conflicts amicably and build an authentic,intimate and fulfilling relationship.
If you are looking to transform your relationship through effective communication skills, then this is the workshop for you!
In the two hours immersive workshop,you'll learn:
Conflict Management: How to solve conflicts confidently and mindfully so they don't become explosive or destroy your relationship.
Managing emotional triggers: Understanding & managing your emotional triggers so they don't sabotage your relationship.
Courage to find your authentic voice : How to stop doubting yourself, your desires, and your worth and start asking for what you really desire in a relationship.
Understanding love languages: Everyone experiences & expresses love differently. By learning to understand your & your partner's Love Languages, you can learn to give and receive love in more meaningful ways, and grow closer than ever.
Setting healthy boundaries in relationships: A major cause of conflict in relationships is that we don't know how to communicate and respect each other's boundaries.Our specially curated role pays & activities will enable you to learn the art of drawing healthy boundaries so that you can enjoy a nourishing & fulfilling relationship.
Who can attend this workshop?
The workshop is open to both singles and couples. It is designed to equip you with practical skills to courageously build the relationship you truly desire.
About Mindful Love Tribe:
At Mindful Love tribe, we are passionate about empowering people to create authentic and meaningful connections.
Our events are a fresh new take on modern dating that combines authentic relationship skills coaching with fun and playful speed dates.
S 168
Block S, Panchsheel Park South, Panchsheel Park | G6R7+M2 Delhi
GET DIRECTIONS