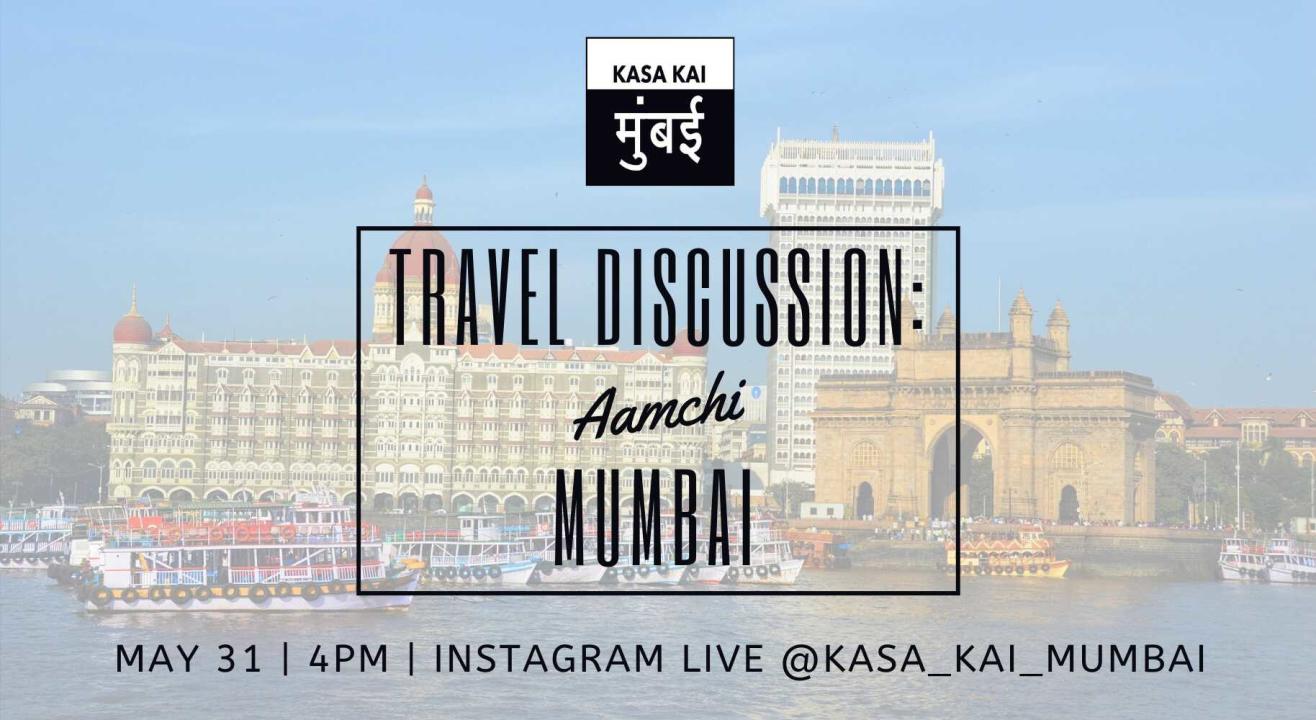 Discussion
Travel Discussion On Aamchi Mumbai At Instragram Live
About
Jaha ek wadapav waala ek engineer se zyaada kamaata hai,
Woh shahar jo na sota hai kabhi phir bhi sapno ki duniyaa Mana jata hai
Woh shahar joh comparatively safe hai aur night life yahan jeene ka alag mazza hai
Jaha har ek tyohaar ko Dil se manaya jaata hai
Jaha mandir ki ghantiya aur masjid ke baan theek se sunayi dete hai
Jaha sar Buddha aur Issai, dono ke saamne sar jhukta hai,
Jaha locals Mai travel karna zyaada mazzedaar hai,
Aur Maratha Mandir Mai DDLJ with Popcorn
Aur Bombay ki baarish ka koi sawaal hi nahi,
Jaha Mumbai ek shahar aur Bombay ek bhavna hai
Jaha logo se zyaada iss shahar ke saath Yaari badkar hai,
Jaha Ae Dil hai mushkil aur yahi jeena,
Woh hai Bombay, Meri jaan!
Let's discuss the beautiful city of Bombay on the 31st of May!
*Guidelines for the discussion*
- Please ensure good internet connection so as to not hamper with your experience.
- Leave all other work and be there for the whole session for a wholesome experience.
- The virtual session will take place on a WhatsApp group to which you will be added to.
- No use of cuss words please.
- No sexist, ethnocentric, Xenophobic comments will be allowed.
- Please be ready atleast 10-15 mins prior to the time mentioned so that you don't miss the beginning! Hope you have a fun filled time!
Q: What is the age limit?
A: 16+

Q: Do I need to have prior knowledge of the topic being discussed?
A: No, not at all. Everyone is welcome, however, if you have time you can look into it.

Q: How long will the event be?
A: 1.5 hours.

Q: What are the things that will take place at the event?
A: The group will engage in discussions on topics posted by the moderators.

Q: Any material to be referred to?
A: No, you do not need to refer to any books/podcasts/movies.

Q: Do I compulsorily have to engage in conversations?
A: No, but feel comfortable in being part of the conversation and asking related questions.