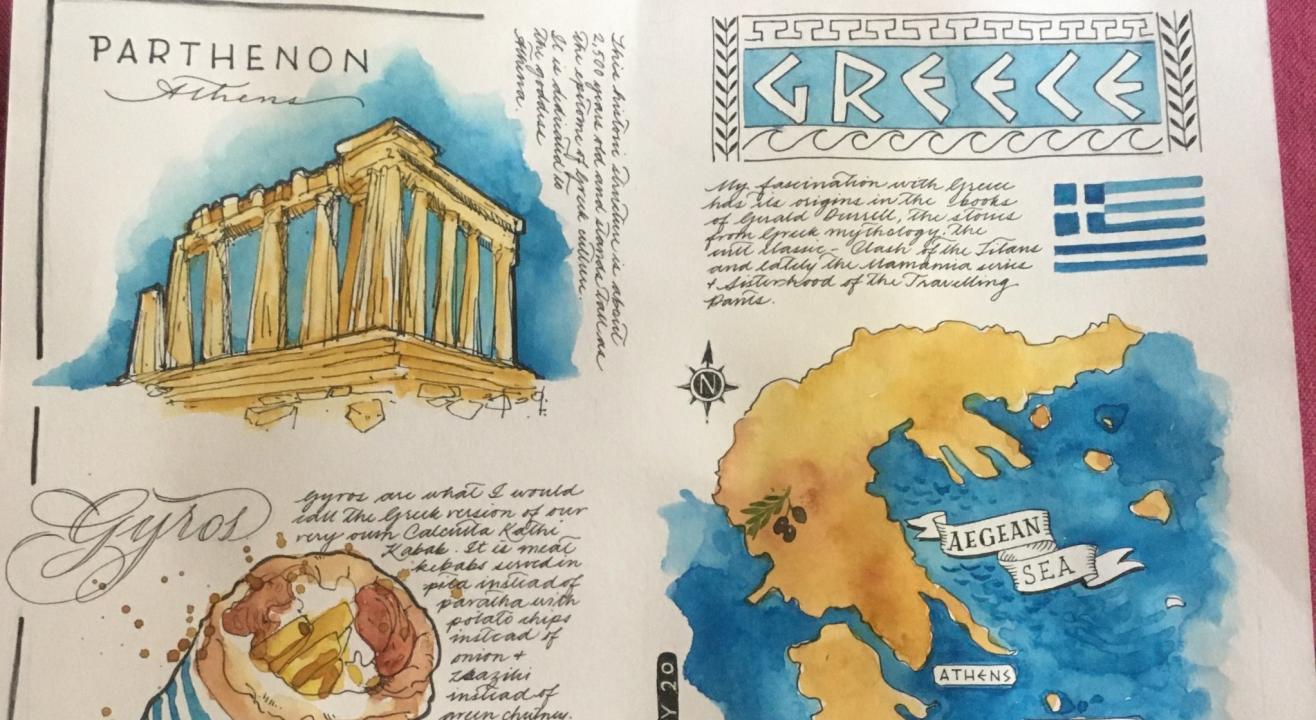 Travel Illustration Postcard Workshop
Invite your friends
and enjoy a shared experience
Invite your friends
and enjoy a shared experience
About the Event
The Travel Illustration workshop opens your mind to creating unique, personalised artwork while you travel or even about travel while you can't travel, like times such as these. Travelling opens your mind to new experiences and can rejuvenate the spirit.
Aditi is an illustrator and calligrapher and has been a teacher of art for almost 24 years. She has taught art to kids and grown ups alike. Aditi says she attempts to make art more accessible to everyone by constantly pulling down its veil of elitist snobbery.
What You'll learn in the workshop:
Planning a journal page to illustrate
How to choose the right topics to illustrate?
Creating stories and capturing th mood of the moment.
Easy illustration styles that make every sketch look beautiful
A few styles of hand lettering to improve your embellishments
Materials Required: Camel C-18 Watercolour kit, Camel S68 Soft round brushes (nos. 1, 6 & 10), Watercolour Paper 300 gsm (In case this is not available even regular cartridge paper can be used. Printer papers are best avoided because they do not respond kindly to watercolour), Water container, Rag, Regular pencil, Eraser, Micron tip pen/ gel pen/ ball pen.
When- Saturday, October 3
Time- 5PM IST
Duration- 2 hours
Where- Zoom
Workshop Fee- 500INR
If you are busy at 5pm, worry not! You can register and avail the session recordings for the next 24 hours.
In case of any query, feel free to drop a mail at hello@craftsutra.in
Zoom link will be shared with you at 12pm on the day of the worksop.
For updates on more such workshops and fun events follow us on Instagram @thecraftsutra.
Who Are We?
At Craftsutra, we create Artsy experiences where people can engage in a variety of Art/craft forms, discover things about themselves and meet other art enthusiasts (these days virtually). We believe that anyone can create Art and encourage people who are even vaguely interested in art to participate in a myriad of interactive workshops.
The idea is to create unique artsy experiences, let people harness some painting/crafting talent while creating a memory that brings with it warmth and contentment.