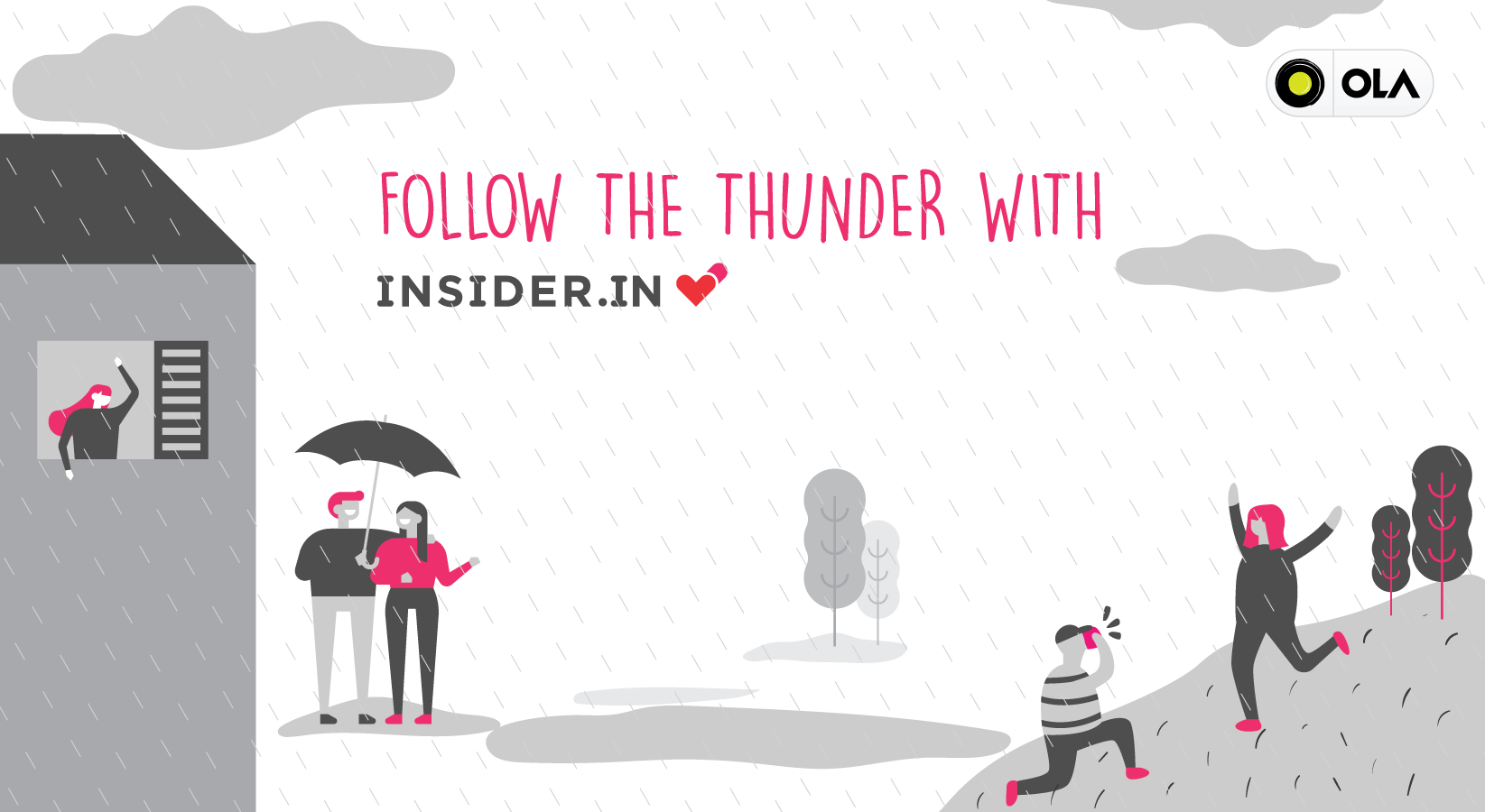 Events
Insider.in Travel Pass: Treks, rafting, adventure, weekend getaways and more!
Pay ₹3000 and get ₹3500; or pay ₹5000 and get ₹6000 to spend on Travel events across Insider
What you get: Pay ₹3000 and get ₹3500; or pay ₹5000 and get ₹6000 to spend on travel events! That's an extra cashback of upto ₹1,000 for you to get your monsoon travel fix!


Use this amount for treks, monsoon travel, treks, weekend getaways, camping and adventure travel near you. The monsoon's among the best time to head outdoors. In Mumbai, look forward to treks like Kalsubai, Harishchandragadh, Sanjay Gandhi National Park, Ratangad, Andharban, Peb & Kalavantin, river rafting in Kolad, waterfall rappelling in Dudhiware, Bekre and Diksal. From Delhi, there's treks to Hampta Pass, Himachal, Spiti, Kasol, Mcleodganj, Kanatal, Leh-Ladakh and more. Down South in Bangalore, look forward to trips to favourites like Tadiandamol, Kudremukh, Kodachadri, Kuntibetta, as well as rappelling and trips to Hampi, Gokarna and Coorg!
Valid for: Any Travel event on Insider, for any date. The amount gets credited in your Insider.in Stash, and is valid till 31 August 2018 (that is, make your purchase before this date!)
Check out events you can use your Travel Pass for!
Your city not mentioned here? Just hit 'Travel' on the main menu. Don't see this? Sorry, we don't have travel events in your city just yet!


And here's just a taste of what you can use your Travel Pass for, but for a full dose, you should hit that 'Travel' tab on Insider!
Treks in Maharashtra: The mighty Harishchandragadh

Easy treks near Mumbai as well: Such as Tikona

Or how about Kalsubai? Despite being the state's Everest, it's easily doable by beginners!

Look forward to clouds like these

Try rappelling, if you're into adventure sports

Later in the season, the Kaas Valley of Flowers will open up

The stunning Konkankada awaits you

Phew!

Loads of waterfalls for the shutterbug in you

Up north, head to the Himalayas for gorgeous sights like these

Those mountains have to be seen to be believed!

Roopkund, Chadar, Triund and more!

Splendour of the Sahyadris and Himalayas!

Stunning weekend getaways - such as Hampi!

Hampi: Rocks as far as the eye can see

Look forward to several sights, walks and more

Kodachadri: An easy trek near Bangalore

Treks near Bangalore, Mumbai, Delhi and more!
Keep in mind
Your stash amount will be credited immediately, and you can see it in your profile page.

The Travel stash amount can be used for events in the 'travel' tab on Insider, as long as the purchase is made on or before 31 August 2018. Please note, the stash amount might not be valid on some select events.

Stash amount automatically gets applied to eligible events on checkout.
You can buy multiple passes – the amount will just get accumulated.

Need help? Mail us at help@insider.in!

Our travel organizers
Insider.in's trips are hosted by extremely experienced and organized tour operators, including Moonstone Hammock, Jack & Hill Adventures, Mapping Journeys, Travel Trikon, Trip 360, Khaki Tours, Plan The Unplanned, Looneytunes Adventure, Hay House, White Collar Hippie, Trek India, Offbeat Tracks, CampMonk, Muddie Trails, Travel Triangle, TripVenza, Nomadic Monk, WanderOn, AdventurEscape, The Blueberry Trails & Hustle Turtle.
Subscribe to receive our newsletter!
Find the best experiences happening out there in your city or enjoy handpicked content while sitting comfortably at home. Paytm Insider is your go-to place to figure out what to do today!