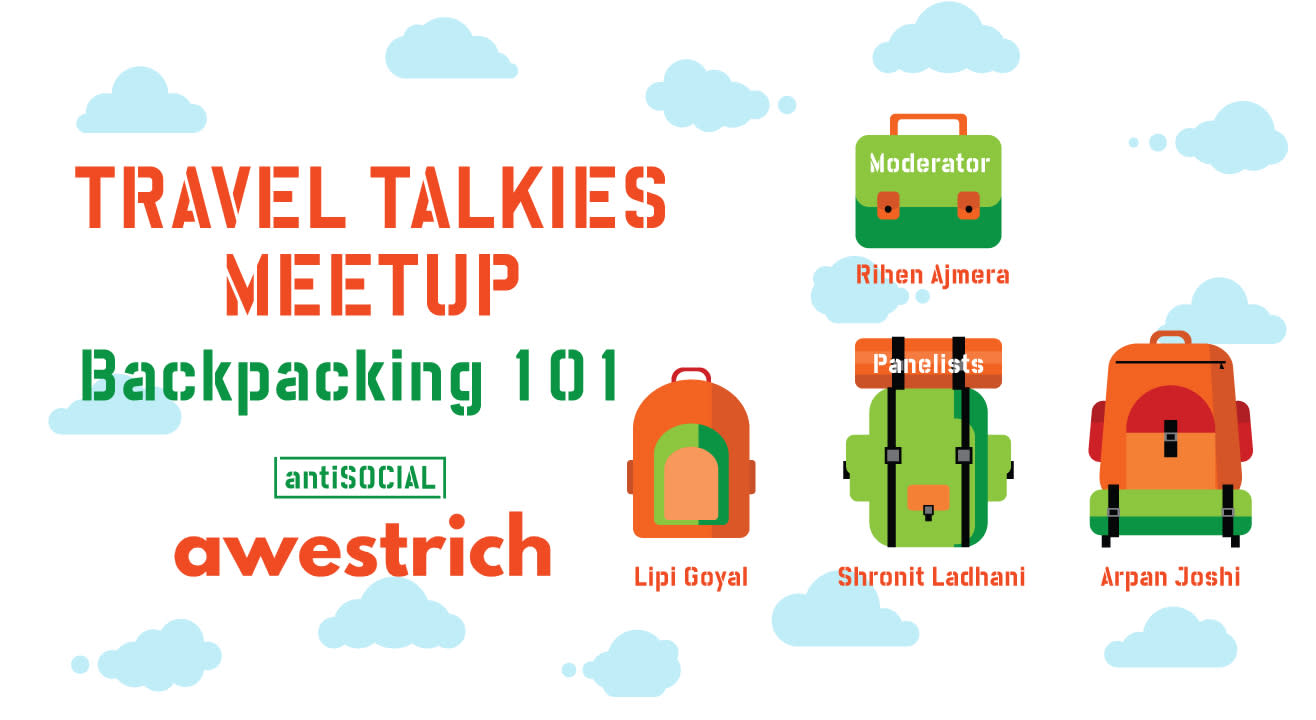 Explore
Travel Talkies Meetup: Backpacking 101
About
"Experience does for the soul, what education does for the mind."
- Casey Neistat


Planning a backpacking trip soon? Gear up for the first Travel Talkies Meetup in #Mumbai where they will be discussing the world of low-cost independent travel. Awestrich's founder Rihen Ajmera will be in conversation with backpackers Lipi Goyal, Shronit Ladhani & Arpan Joshi, discussing their travel rendezvous. It's an interactive session and Travel Talkies would love to listen to your backpacking stories too.


So join in for the perfect meetup of travellers, get your like minded friends, and explore everyone's idea of wanderlust.
Travel Talkies help you experience exotic locales and breathtaking landscapes, while also focusin on video listicles and blogs. In short, Travel Talkies is your authentic travel guide. Gear up for a fun journey like never before!
antiSOCIAL is quite the underground venue. A versatile space, it is perfect for hosting poetry readings, music showcases, film screenings and a lot more.