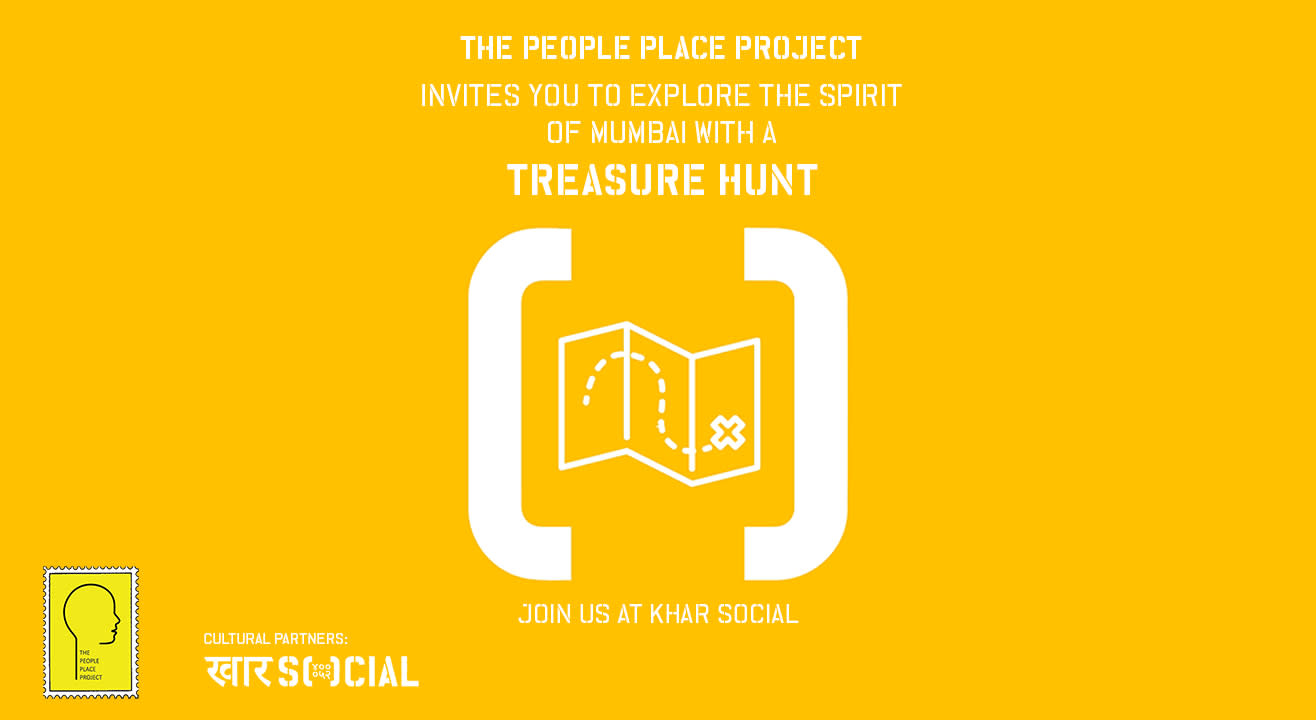 Experiences
Treasure Hunt For Stories
About
A treasure hunt across khar - you get a trail and a few clues. But... this time, we are going to treasure hunt for STORIES!
Designed as a game, this is a documentation workshop, attempting to capture and understand the essence of this lively city through stories of its people. This is your chance to write us a story and get featured in our page!
All participants will be oriented to who we are: The People Place Project and will also take part in the documentation workshop which includes a few tips for writing and photography that will come handy in course.
We have plotted three trails across the city for you to participate in this story hunt on basis of the 'clues'. And make sure you don't miss the surprises- reserved for you. ;-)
All of you!!!
Those excited about the possibility of being published.
Those who would like to map your city.
Photographers- amateur, professional or just interested.
Those interested in writing or journalism.
Venue
Khar Social, Mumbai
Rohan Plaza, 5th Rd, Ram Krishna Nagar, Khar West, Mumbai, Maharashtra 400052