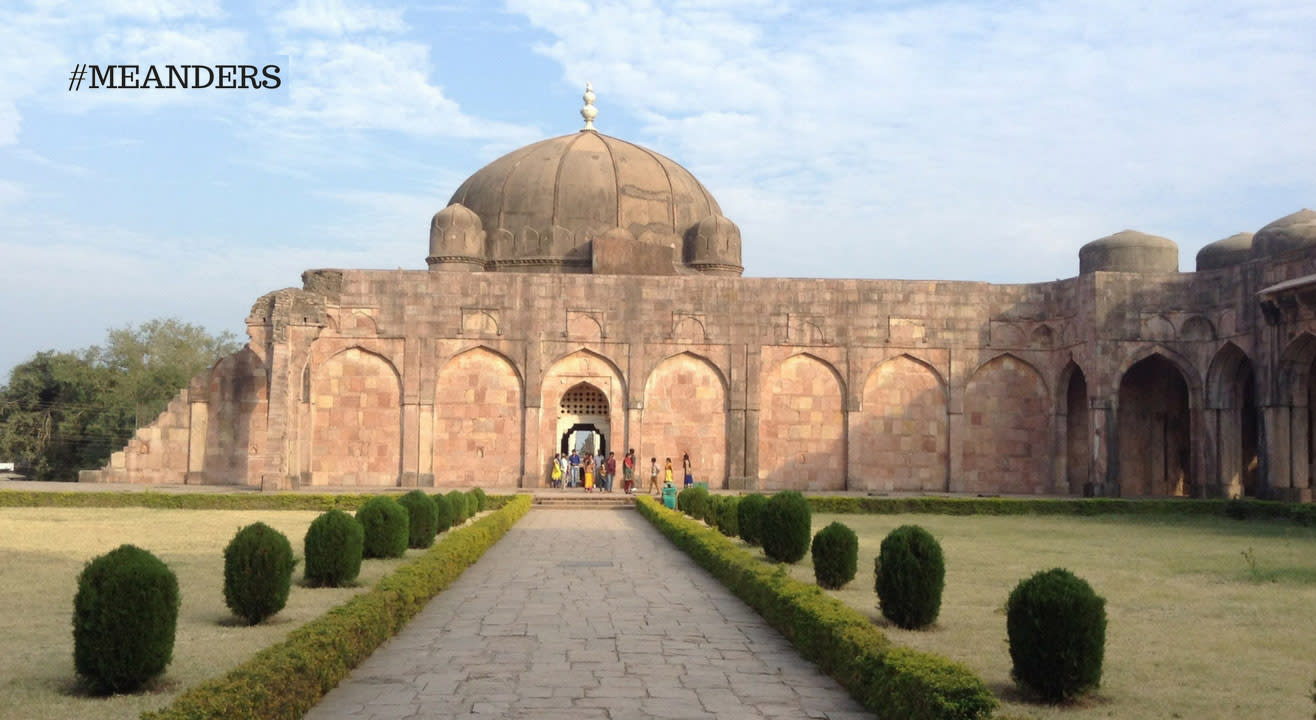 Explore
Treasures of Bundelkhand
Top N Town, New Market, Bhopal
About
There is a town, in a not so far off place, nestled among the aching monuments, gushing lakes, protective hills and forests which tells a tale if heard intently.


Chanderi is a historical town situated state of Madhya Pradesh. Once upon a time, the Bundela Rajputs and Malwa Sultans left their mark on this land by fortifying it. Does this not make it a perfect spot for a visit? Or even a getaway trip? Imagine sipping tea while surrounded by the glory of the withered days.
Experienced tour captains
Barbeque (non-vegetarian)
Tented accommodation
Sleep-in bags
Mattress, bedsheets, pillow
Bonfire
Basic first aid
Breakfast, lunch, dinner and loads of memories to cherish

Are we responsible for our fuel and transportation?
Yes

Do you provide motorcycle on rent basis?
Yes, Meanders provide motorcycle at the rate of actual price for rent.

Can a participant smoke and drink while on the trip?
Yes, but the participant should do so in a controlled manner so as to not disturb any fellow traveller/participant.

Is it safe for female travelers?
Yes, Meanders take special care of all participants. Their security is a major concern to them, so you don't have to worry about that.

What is the facility provided for washroom?
Yes, they provide structured and cemented washrooms.

Is there a support facility while riding?
Yes, the tour captain will travel with you to ensure that every trouble and problem is looked after.


Meanders are an adventure touring company based out of central India. Aimed at re-establishing the connection between "man and nature," two like-minded professionals who have a penchant to ride and explore have decided to offer camping sites, motorcycle rides and road trip through picturesque locations with a focus on the beautiful and inspiring state of Madhya Pradesh.
Venue
Top N Town, New Market, Bhopal
11, Shop No, Bhadbhada Road, New Market, STT Nagar, TT Nagar, Bhopal, Madhya Pradesh 462003