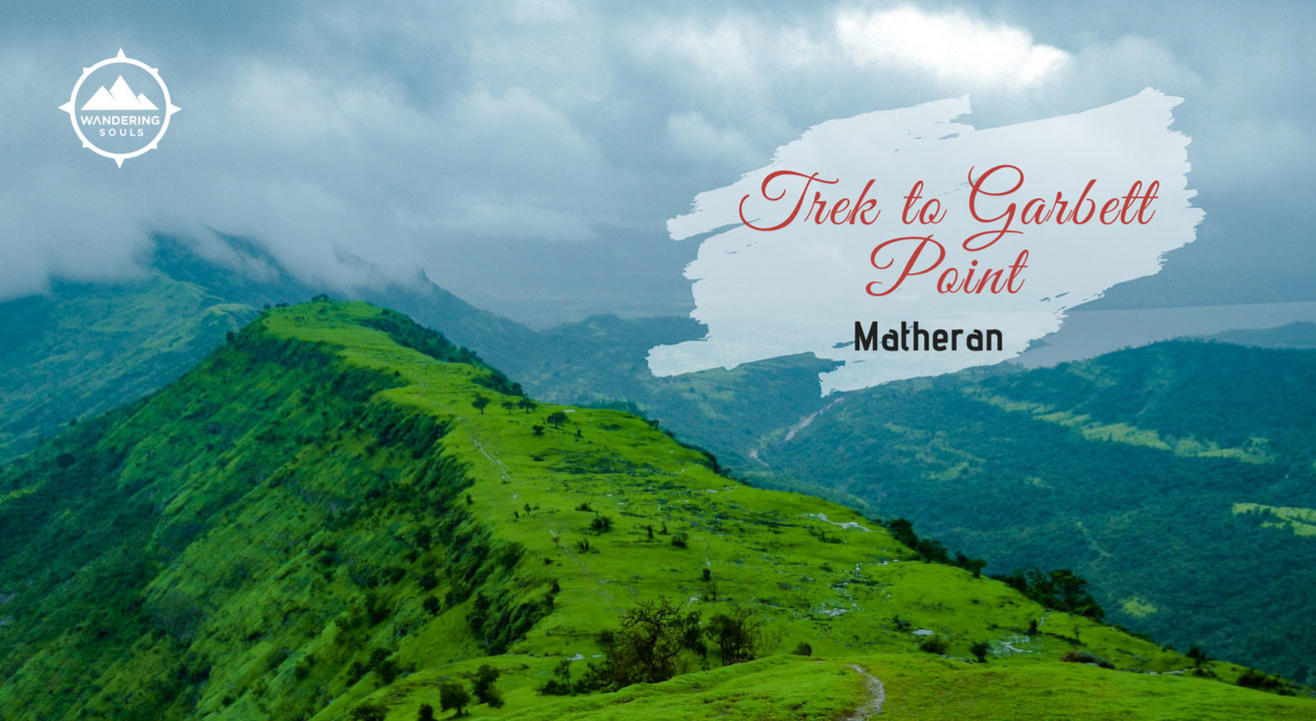 Trek
Trek to Garbett Point | Wandering Souls
About
Garbett Plateau is one of the most beautiful trek in Matheran. It offers a 360-degree panoramic view of the entire Matheran range, the beauty of which gets doubled in the monsoon. This lovely spot was discovered in 1850 by Hugh Poyntz Malet, the collector of Thane district. Garbett point is located on South-west side of Matheran with a grand view of the plateau.
06:10 hrs – Catch the 6.10 Karjat Fast local leaving from CST at 6:10 hrs from your respective stations
07:51 hrs – Meet Wandering Souls team at Bhivpuri Road station, we will start our trek after having breakfast and brief introduction
08:45 hrs – Start the trek
12:00 hrs –Reach the mesmerizing Garbett plateau. Enjoy the panoramic view
13:00 hrs – Have lunch, explore the area
13:30 hrs – Start towards Dasturi Naka
15:30 hrs – Reach Dasturi Naka and leave for Neral in our transfer vehicle.
16:00 hrs – Arrive at Neral. This brings us to the end of the trip, or rather just the beginning.
Train Schedule:
06:10 hrs – CST
06:24 hrs– Dadar
06:31 hrs– Kurla
06:35 hrs– Ghatkopar
06:50 hrs– Thane
07:10 hrs – Kalyan
07:51 hrs – Bhivpuri Road
You can catch the train from your respective stations.
If you miss the train you miss the trek!
Matheran to Neral Transport
Breakfast, Tea
Expertise and Guide charges
First Aid Certified Co-ordinators
Local Guidance
Train Tickets
Lunch
Anything other than the above-mentioned things
Identity Proof
Bottle of Water (at least 2 litres)
Ready to eat food like plum cakes, dry fruits etc.
Cap, Camera
Lunch for the Day
Good Trekking shoes
Rain coat/ Poncho / Wind cheater please avoid umbrellas
Personal care stuff, ORS, medicines which you require usually
Put essentials like money, spare clothes in a polythene bag inside the bag
Haversack to put all the things in, please do not carry sling bags or jholas
Personal care stuff, medicines which you require usually
Pick Up & Drop Off Points
Pick-up Point: Bhivpuri Road Station
Drop off Point: Neral Railway Station
How will you contact me once I register?
We will be mailing you the details about the trek a day or two before the trek. We will also create a WhatsApp group a day before the trek.

What is the difficulty level of this trek?
This trek is of low-medium difficulty with around 6 hours of uphill walk/hike. It does not have any technically patches.

Will I be able to do this trek? I have not trekked before.
We encourage you to come and experience the trek with us. Trekking is not about speed and our representatives will be there to encourage you to complete the trek

What is the age limit for this trek?
The age limit for the trek is 18 years with no upper limit. Participants below the age of 18yrs need to be accompanied by a guardian

Can I come alone?
Yes, many of our participants are solo travellers.

Is it safe for a female solo traveller?
It is completely safe for a female solo traveller as our representatives will be there with you all the time. Moreover, most of our event have 60% female participation.

Can I Bring my Car?
It is advisable to not bring your car as we will be starting and ending at different location

Are washrooms available during the trek?
You will not get washrooms during the trek.

Can we smoke or drink alcohol?
Smoking or drinking alcohol is prohibited.

Would I get cellular connectivity?
You will get limited connectivity during the trek.

What type of food will I get?
We will be having breakfast at a local restaurant

Will I get water during the trek?
You won't get water during the trek, you need to carry at least 2 litres of water with you

What if I have a medical emergency?
We will carry first aid kit with us. The trek leaders will be first aid certified. If the problem increases, with the help of local villagers we will quickly get you to closest medical attention possible.

What kind of clothing we need to wear?
We recommend you wear full sleeve t-shirt and full pants. Also carry a Raincoat/ wind cheater for the rains. Umbrellas are a strict NO.

Do I need special shoes?
We recommend trekking shoes or good quality sports shoes.
Cancellation charge of 15% would be deducted from the booking if cancelled 7 days before the event
No refund would be granted if cancelled within 7 days of the event