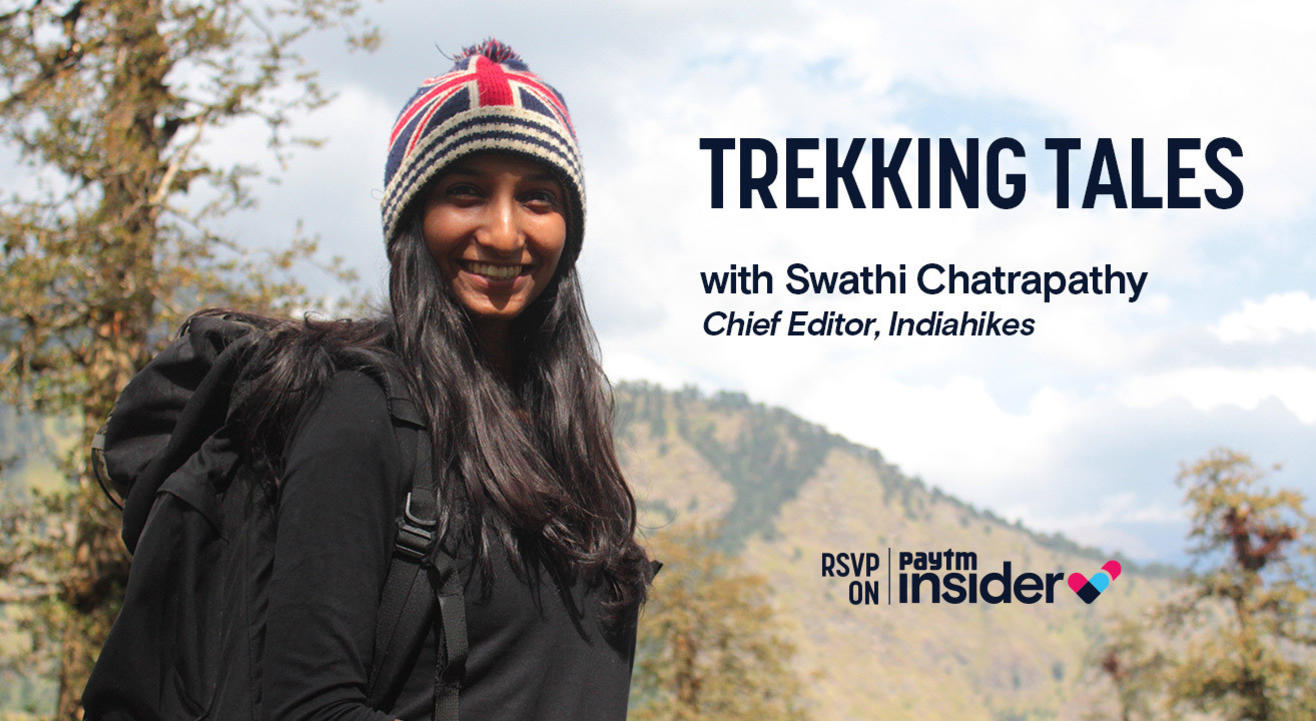 Talks
Trekking Tales with Swathi Chatrapathy, Chief Editor of Indiahikes
About
Summer's are the best time to go on trails that would generally not be accessible in winters or rainy seasons. Since we cannot go one, why not learn about the mountains and how to go for that trek we've always wanted to go on but never quite sure about how to choose the season, or even get fit or know what the requirements are!
This webinar will cover the topics on
How to choose a trek?
How to get fit for different types of treks?
Importance of gear and how to ensure you choose the right ones.
Join us with Swathi Chatrapathy who'll share her insights and help us make the right pick in the future.
About the Speaker:
Swathi Chatrapathy heads the digital content team at Indiahikes. She is also the face behind India's popular trekking video channel, Trek With Swathi. Unknown to many, Swathi also writes a weekly column at Indiahikes which has more than 100,000 followers. Recently, she also became a TEDx speaker.. Trekking, to her, is a sport that liberates the mind more than anything else. Through trekking, she hopes to impact a person's mind, body and spirit.
About Indiahikes:
Indiahikes is India's Largest and Safest Trekking Community. They are the pioneers of trekking in India, introducing new trekking trails, safety processes and making India aware of sustainable trekking. Indiahikes is also known for its vast trek information, which helps trekkers from all over the world find information about trekking trails and tips.