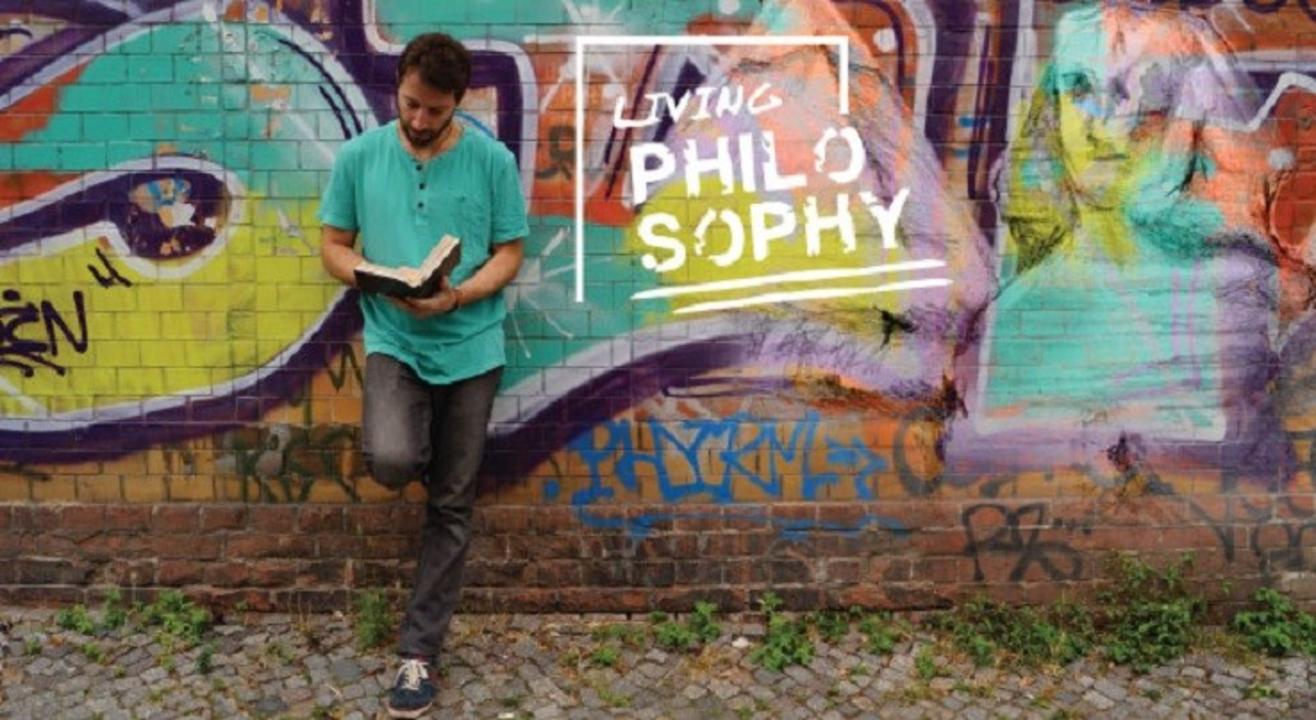 Trial class - Living Philosophy course - Jayanagar (Bangalore)
Step out and enjoy this event
Invite your friends
and enjoy a shared experience
Invite your friends
and enjoy a shared experience
About the Event
Living Philosophy
Discover, Awaken, Transform
Living Philosophy is a 19-week foundation course in Practical Philosophy that brings the wisdom of ancient Eastern and Western philosophies to inspire us to lead more harmonious lives in today's times. Philosophy was traditionally meant to be a practical means for the universal human quest for a life of meaning, balance and fulfillment. When Philosophy is practical, it is educational, helping us to know and improve ourselves.
To know more about the approach and content of the course, and meet the course teachers, you are welcome to attend the first class of the course as a free trial over Zoom :
Zoom Registration Link (Registration Mandatory) :
https://zoom.us/meeting/register/tJwpc-CqpjosG9LkiVyChuS-GtXoRgvRXHgk
Note: In the current situation, the course will be started with all classes being conducted online. Please note that when there is confirmation of resumption of in-person events and activities, the classes will be conducted in-person at the Jayanagar center of New Acropolis (Bangalore, India). The online sessions are only until the feasibility of in-person sessions, and will not continue post that.
Through these 19 sessions (1 session of 2 hours per week), the Living Philosophy course touches different practical, universal and timeless concepts of life from the wisdom of cultures and civilizations of the ancient world, with the perspective of how these can become practical tools to make a profound, lasting difference in our lives today.
The Living Philosophy journey traverses three sections
Know Thyself
Starting with human nature - to understand ourselves and the means to give an expression to our best human potential. How can we deal effectively with change and uncertainty in our lives? Perspectives from the philosophies of ancient India, Greece, Tibet, Rome, Egypt and China about Human nature, happiness and freedom.
Human Relationships and Society
The quality of our life depends greatly on the quality of our relationships. What can we learn from cultures like ancient Greece that will help us develop deeper relationships, understand the fabric of society and find our place in it? Key topics include principles of Ethical Leadership, Justice and Education.
Evolution of Humanity: What is our future?
The zoomed out picture: As humanity, where have we come from, where are we going, and what is the role of the individual in the larger scheme of life? Wisdom from eclectic philosophical sources to understand what it means to be human, through the concept of evolution of consciousness. Ecology as a key to Harmony: harmonizing our actions in accordance with nature.
You may view the complete Syllabus of the Living Philosophy course here-
http://acropolis.org.in/wp-content/uploads/2020/04/Living-Philosophy-Syllabus-Apr-2020.pdf
The Sessions of the course include lectures and active practical exercises to enable introspection and reflection, making the teachings practical and applicable to contemporary living. The course also includes an experiential seminar.
We welcome you to take this journey into yourself, which will help you understand yourself and the world around you better, enabling you to live a more fulfilling and meaningful life.
Attending the Trial class will give you a good taste of our approach and what to expect, enabling you to decide if you would like to enroll for the full course.


For any queries, contact us over phone / WhatsApp at 9986145294.
Visit our website: www.acropolis.org.in
Living Philosophy - November 2020 Batch
Duration: 19 weeks | 1 class per week (7:30 to 9:30 PM every Wednesday)
Course starts: Nov 04, Wednesday
Free trial class: Nov 04, 7:30 to 9:30 PM
Zoom Registration Link : https://zoom.us/meeting/register/tJwpc-CqpjosG9LkiVyChuS-GtXoRgvRXHgk
New Acropolis, Jayanagar
Ground Floor, #264, 7th Cross Rd, 6th Block, 1st Block, Jayanagar, Bengaluru, Karnataka 560011
GET DIRECTIONS