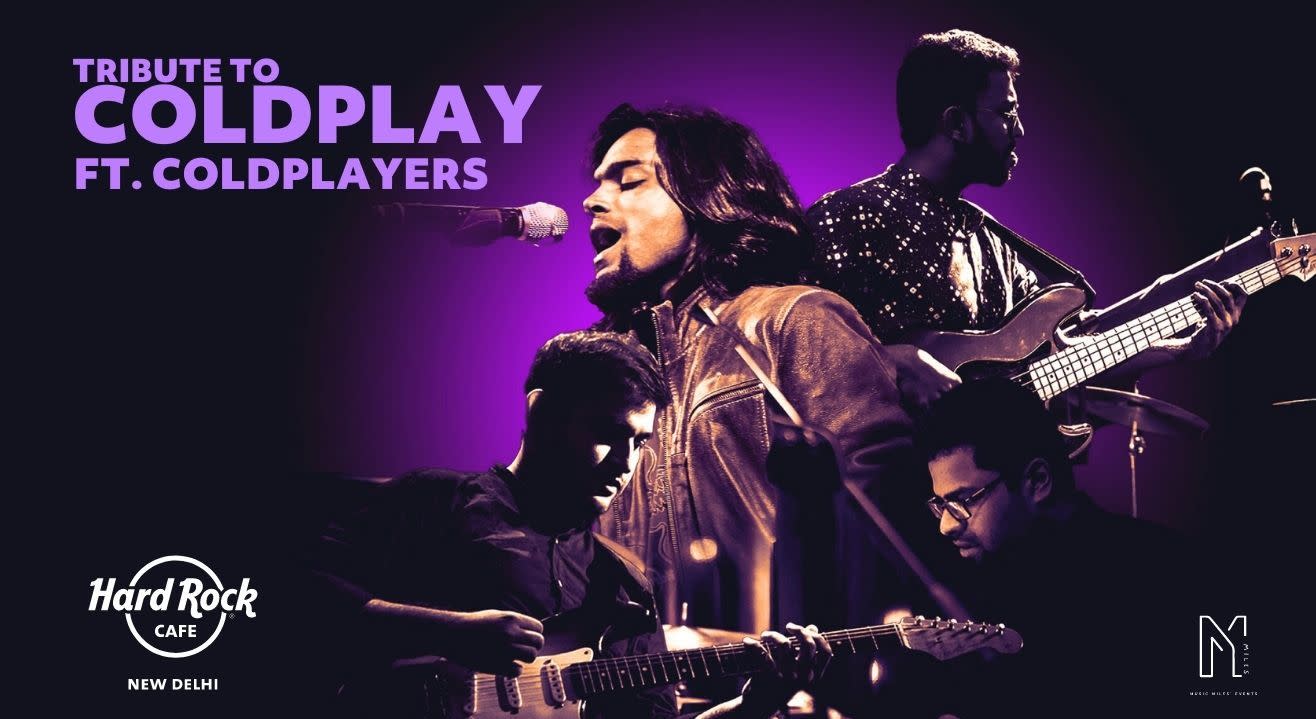 Tribute to Coldplay ft. Coldplayers | World Music Week 2023
Event Guide
Live Performance
Enjoy a unique experience
Invite your friends
and enjoy a shared experience
Tribute to Coldplay ft. Coldplayers | World Music Week 2023
Event Guide
Live Performance
Enjoy a unique experience
Invite your friends
and enjoy a shared experience
Event Guide
Live Performance
Enjoy a unique experience
Invite your friends
and enjoy a shared experience
Join us for a fantastic musical evening honouring Coldplay, one of the most successful and well-liked bands of all time, presented by the nimble and potent COLDPLAYERS. Since their formation in 1996, this British rock group reached the top of the rock/pop music world in the early 21st Century and have continued to win the hearts of so many with their melodic piano-driven anthems.
Now get ready to prepare yourself to hear them in a classical interpretation like never before.
Get ready to be taken to 'Paradise'!
If you're a Coldplay fan, (how can you not be?) then join us for this memorable night at Hard Rock Cafe New Delhi.
*Safety norms are strictly enforced.
Terms and Conditions
-Only patrons above the drinking age will be served alcohol (21Yrs +).
-People in an inebriated state may not be allowed entry.
-No outside food and beverages are allowed inside the venue.
-No seating guaranteed.
-Hard Rock Cafe does not take responsibility for the loss or theft of any personal belongings.
-The consumption of any illegal substances is strictly prohibited.
Hard Rock Cafe
Showroom No.1, Atma Ram Mansion, Bhagirath Palace, Chhippy Wada, Mandi House, New Delhi, Delhi 110001, India
GET DIRECTIONS
Tribute to Coldplay ft. Coldplayers | World Music Week 2023
Event Guide
Live Performance
Enjoy a unique experience
Invite your friends
and enjoy a shared experience