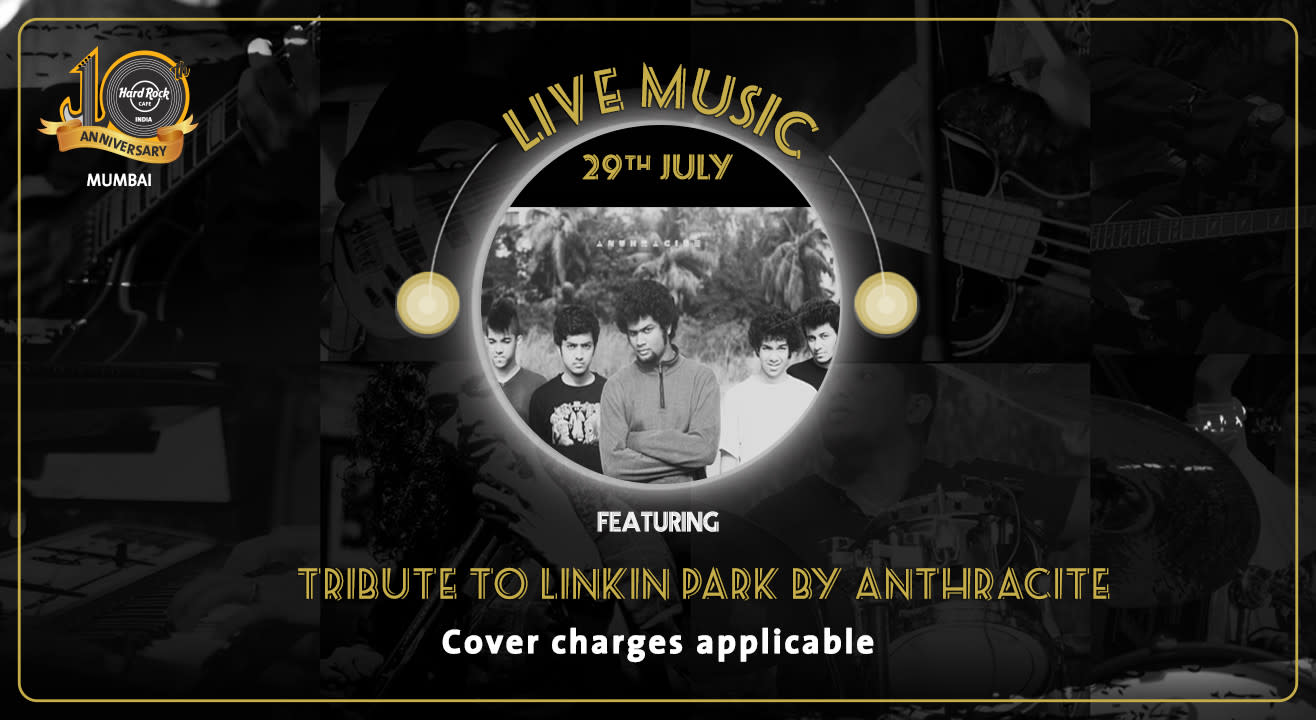 Music
Tribute to Linkin Park by Anthracite!
Hard Rock Cafe, Worli, Mumbai
About
Chester Charles Bennington: 1976 – forever in our hearts.
Ladies and Gentlemen we have done so many LP tribute shows all over India, but we never thought that this day would come when we would do one in the memory of Chester. It's always been an honour to play for our most beloved band. This show might easily be one of our last few tribute gigs. All our shows have always been special but this one will just be overflowing with emotions. Way too many.
Before critics come and tell us that we're taking advantage of the whole situation, please we humbly request you guys to respect the love and consideration we have for Linkin Park as a band. Words hurt, way more. It's all love, empathy, respect and admiration towards one of the most wonderful and versatile vocalists ever to have lived. Thank you for everything, Chester.
For so many of us watching LP live has been a dream and it's sad that its always going to remain one.
With tons of love and respect for the band & all musicians across the globe, we invite you to this Gig. Through his music, we keep Chester alive in our memories.
Together, we'll pay our respects to this beautiful soul, as we sing to the songs of Linkin Park at HRC Worli on July 29th Saturday night.
Anthracite is a Rap Rock/ Nu-Metal band from Mumbai, India. After playing gigs across Mumbai, the band realised that their music is very appealing to a vast section of the audience, not only the metal side of it. Anthracite has released a demo album called Groove Sandwich, which also features their first music video, Inner Voice. They've also released a single called Rap Illusion, which will be a part of their new album (in the process). The band's sound is influenced by artists like Limp Bizkit, Linkin Park, System of a Down, Korn, Static X. They believe in making music that appeals to all kinds of audiences without actually deviating from their 'metal' roots. (edited)
Venue
Hard Rock Cafe, Worli, Mumbai
Wadia International Center (Bombay Dyeing), Pandhurang Budhkar Marg Worli Mumbai - 400025, India