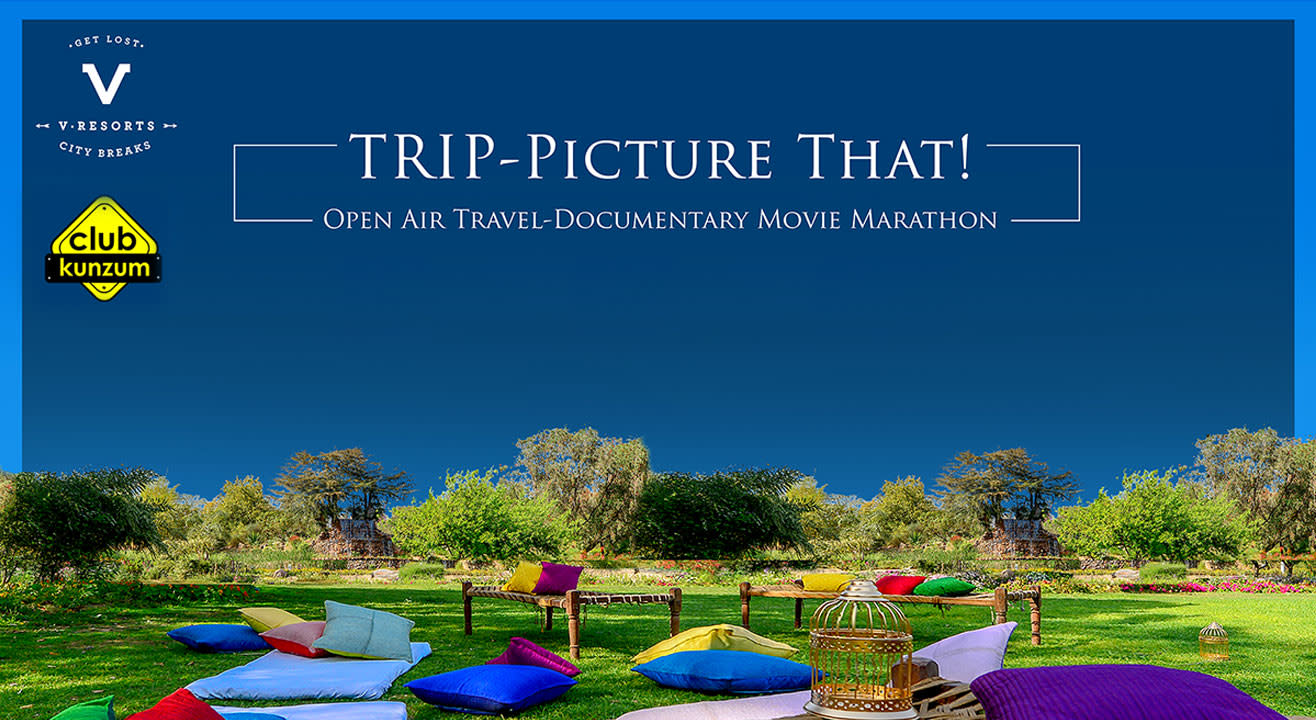 Screening
Trip-Picture That! - Movie Marathon with V Resorts & Kunzum
V Resorts Farm Stay, Delhi
About
Ever wanted to settle under the sky with your friends for a movie marathon with beer and fine cuisines of your choice? V (Resorts) got you covered in association with Club Kunzum!
We are curating an exclusive movie marathon, TRIP- PICTURE THAT! - an open-air movie screening on the 13th of October 2018.
Trip-Picture That! is a special travel documentary marathon cum meet up organized jointly by V Resorts and Club Kunzum for our beloved community to enjoy an Open Air Movie Marathon mixed with a lot of travel & "gup-shup" and a bit of beer at the most reasonable prices in the town at V Resorts Farm Stay Delhi.
Added to above all is a setting that will leave you mesmerized. You can laze around in a large lawn peppered with 'charpayis', large cushions and mattresses.
We shall be screening 3 movies from 6:45 pm to midnight to help you explore the concept of travel served with great food of your choice under the shade of the stars.
Club Kunzum Members can get their discount codes from Team Kunzum at 9650702777 or rishabh@kunzum.com
Travel Documentaries to be screened:
A Map for Saturday - 6:45 to 8:15 pm
180 Degrees South - 8:30 - 10 pm
Meru - 10:15 to 11:45 pm