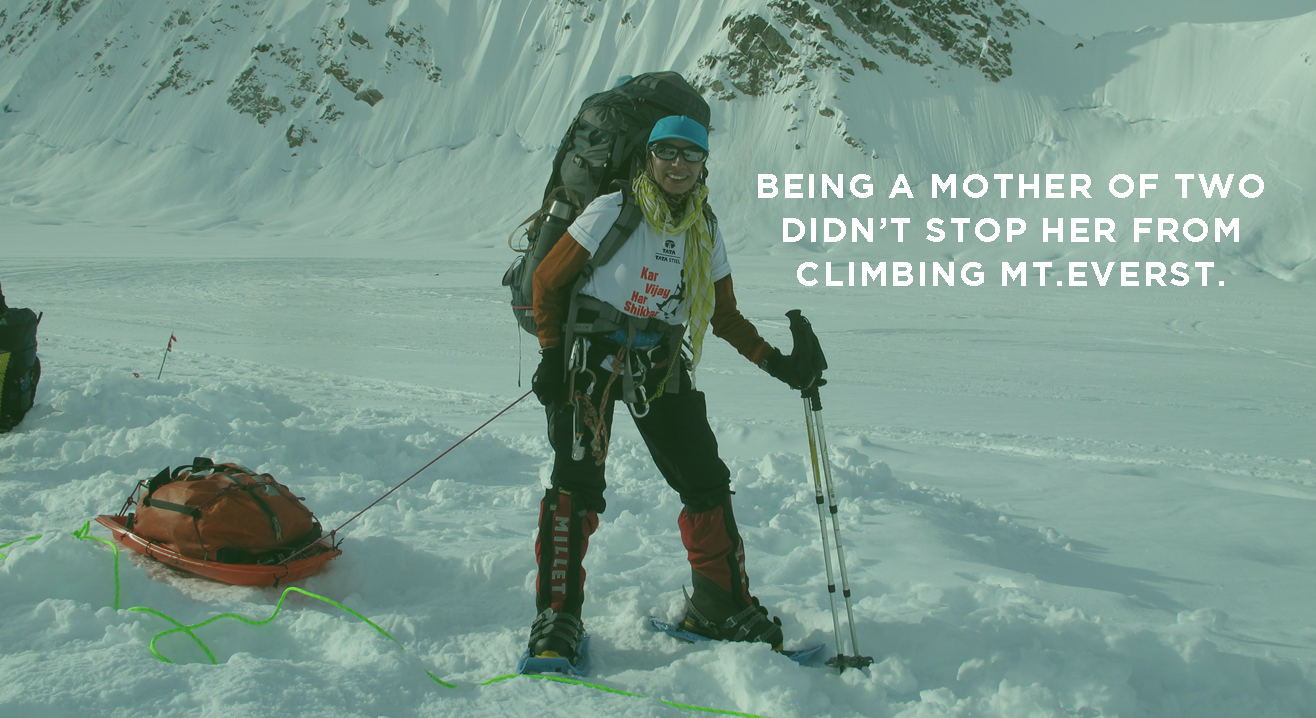 #TrySomethingNew – Premlata Agarwal
A homemaker and mother of two, this woman climbed the worlds highest peak, Mt Everest at the age of 48.
Invite your friends
and enjoy a shared experience
Meet Premlata Agarwal. She was a housewife and mother of to girls when she first took up mountaineering. It was at the age of 37 that she undertook her first climb. And since then, she has been on a wonderful journey full of memories and experiences.

It was when she went to drop her two daughters for tennis practice that she first noticed mountaineering. Being supported and inspired by the legendary Bachendri Pal, she decided to give the adventure sport a try.

And after almost a decade of training and practice under the mentorship of Bachendri Pal, Premlata successful climbed the world's highest peak – Mt Everest at the age of 48 and became India's oldest women to do so.
She has been mountaineering and climbing many peaks. Recently, she became India's first female to conquer the Seven Summits of the world. Her passion for this sport has no limit and hopes to inspire other girls from India. She says, "I want to change the mindset of people who think they are weak. It's difficult but not impossible. And one can do that being a housewife also."

You can follow and go through her journey of amazing spirit and will on her Facebook page or on her website.
Know someone who has done something inspirational? Share their story with us on Instagram using #TrySomethingNew or mail it to us on TrySomeThingNew@insider.in.
Subscribe to receive our newsletter!
Find the best experiences happening out there in your city or enjoy handpicked content while sitting comfortably at home. Paytm Insider is your go-to place to figure out what to do today!