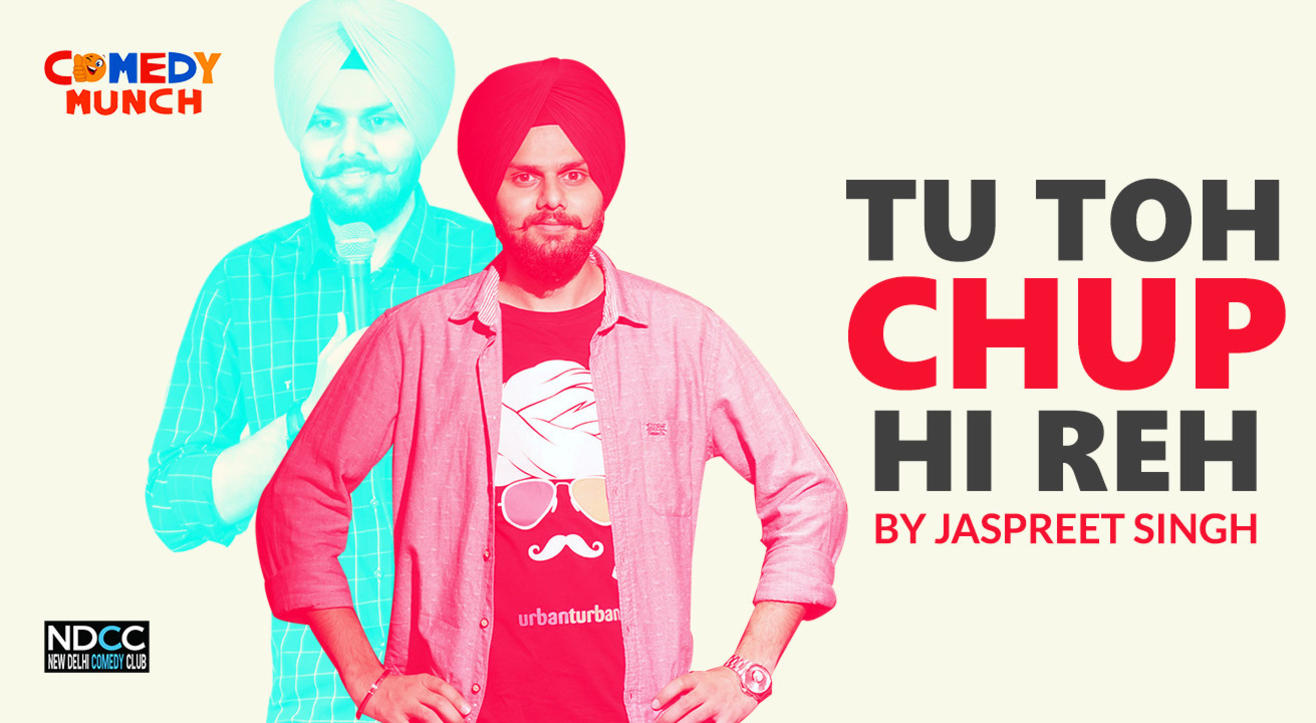 Comedy
Tu Toh Chup Hi Reh
Ragender Swarup Centre For Performing Arts
About
Comedy Munch presents "Tu Toh Chup Hi Reh!"


Kanpur, Comedy Munch knows that you love Komedy! Please welcome Jaspreet Singh to win your hearts, Kanpuriya style. "Paaji desi hai, Kanpur krazy hai," - it's gonna be a lot of fun, jokes, more jokes and plenty of digs at people!


#MunchingHappiness
An innocent and harmless looking creature highly allergic to the stupid arguments people give in the name of logic, Jaspreet observes the world and brings humour out of it. His quick paced commentary on things might range from his self awareness or the lack of it to the stories from his life, and interactions with fellow human beings that made him the nice person he is. This show brings out some jokes and stories that last over an hour with an anticipated end result "banda toh sahi hai yaar!"


Jaspreet explains the horror movie ecosystem.
Comedy Munch is a platform for sprouting artists to show what they've got and a one-stop extravaganza for people who love to laugh and be happy to watch their favourite comedians from across the world crack them up into fits of laughter! They find artists from glitzy cities, the streets, or even the virtual space, and make them do things you wouldn't regret watching.
Venue
Ragender Swarup Centre For Performing Arts
DAV Pl, Near DAV College, Civil Lines, Kanpur, Uttar Pradesh 208001