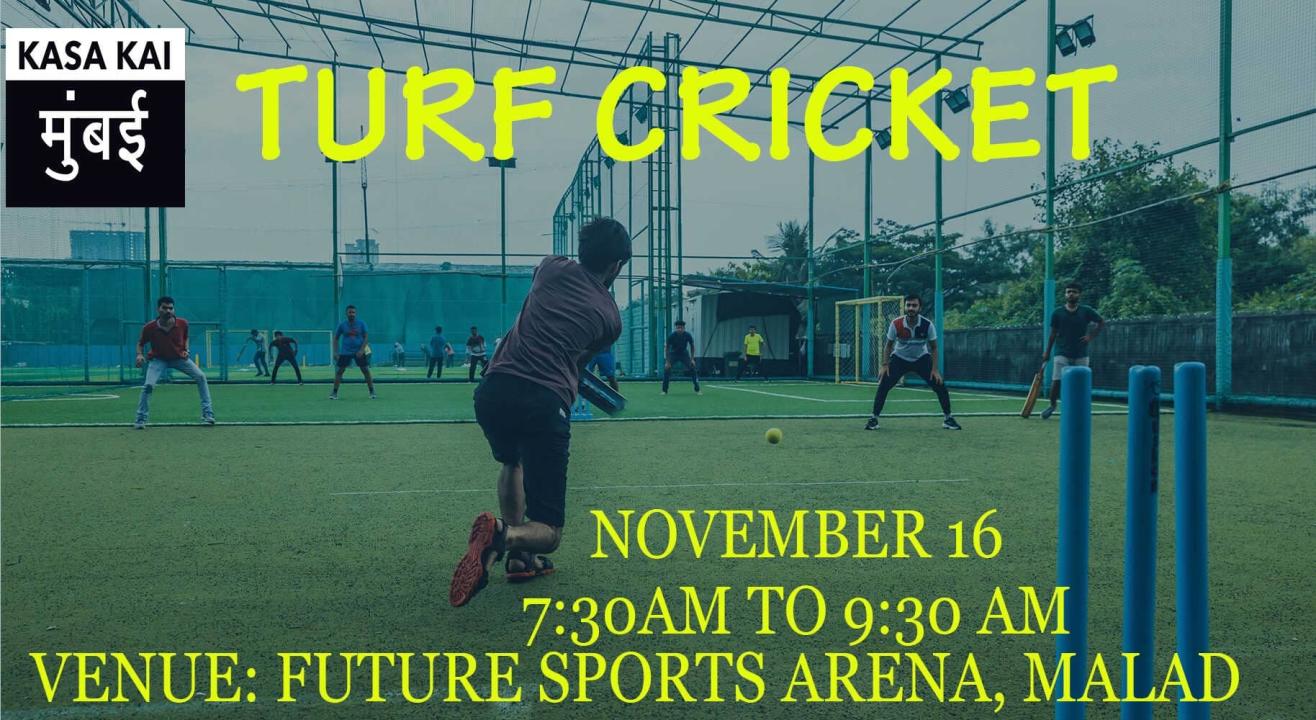 Turf Cricket At Future Sports Arena, Goregoan
Invite your friends
and enjoy a shared experience
Invite your friends
and enjoy a shared experience
About the Event
Kasa Kai!
We are organizing a turf Cricket meet this Saturday i.e 16 November from 7:30 AM to 9:30 AM at Future Sport Arena Turf and we hope you have your passing maestro with you!!
Get him along and get its benefit!
Entry Rs.250 per head
Rs.400 for 2 people. 8 vs 8 .
RULES
-Each match will be of 5-6overs.
-Each bowler can bowl only one over.
Batting rules: -The ball struck directly to the roof results in out.
Bowling rules: -Underarm bowling is compulsory
-If the ball is above the waist line then it will be called as a no ball and the runs scored in that no ball will be counted.
-Bowler has to ball within the given box i.e.bowling crease.
-No ball, Wide ball, Byes and Overthrow will be applicable.
-Sidearm bowling is not allowed.
Mode of dismissals: -Stumps bowled by the bowler.
-Ball in the air Caught out by the fielding team.
-On-strike batsman can be stumped out by wicket-keeper.
-Either batsman can be run out by the fielding team.
-Stumping on no-ball will be considered.
-If the keeper collects the ball before it passes the stumps for the stumping, then stumping will be not valid.
-If the match is tied, then the winner of the match will be either decided by a coin toss or Super Over.
-2 fielders should be ahead of the bowling crease and not more the 3 fielders should be near of the boundary line.
- Normal 4 & 6 rules applies
-Umpire's decision will be binding and final. No argument will be entertained with the umpire.
Q: Is there an age limit?
A: No, there is no age limit and it's open for everyone.

Q: What kind of shoes to wear?
A: Studs or turf shoes only allowed.

Q: Do I have to wear shinguards?
A: It isn't compulsory, but a little safety would be better than a harmful injury.
Future Sports Arena
MDP Rd, Mindspace, Goregaon West, Mumbai, Maharashtra 400104
GET DIRECTIONS