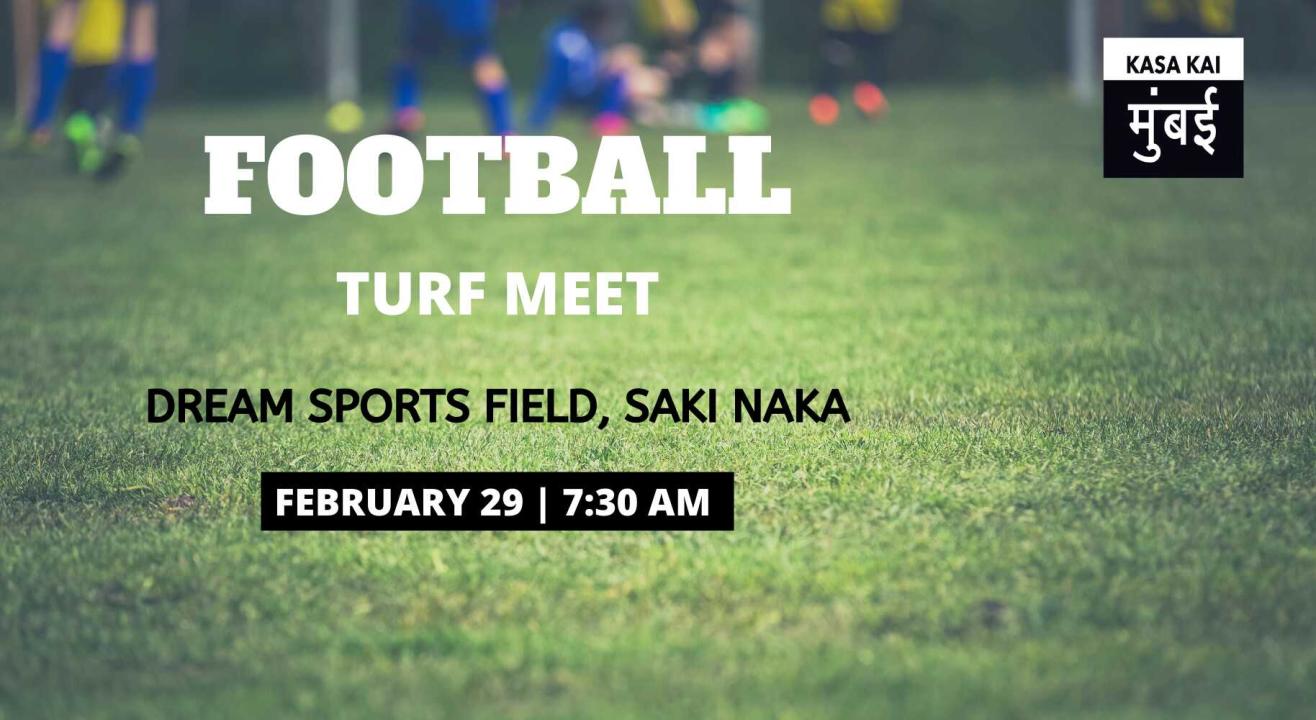 Football
Turf Football At Dream Sports Fields, Saki Naka
February 29 | 7:30 AM - 9 AM
About
kasa kai football fans
Saturday mornings aren't boring anymore as we bring to you an entertaining way start to your Saturday.
Register yourself for the turf football event and re-live the old days of playing football at Dream Sports Fields, Saki Naka on the February 29th at 7 AM to 8 AM
Q: Is there an age limit?
A: No, there is no age limit and it's open for everyone.
Q: What kind of shoes to wear?
A: Studs or turf shoes only allowed.
Q: Do I have to wear shinguards?
A: It isn't compulsory, but a little safety would be better than a harmful injury.
Q: Are there rolling subs?
A: No, 6v6 without subs. If you get tired and can't play for some reason, feel free to ask.
Venue
Dream Sports Fields
Ryan International School,, Evershine Nagar Rd, Malad West, Mumbai, Maharashtra 400064
GET DIRECTIONS