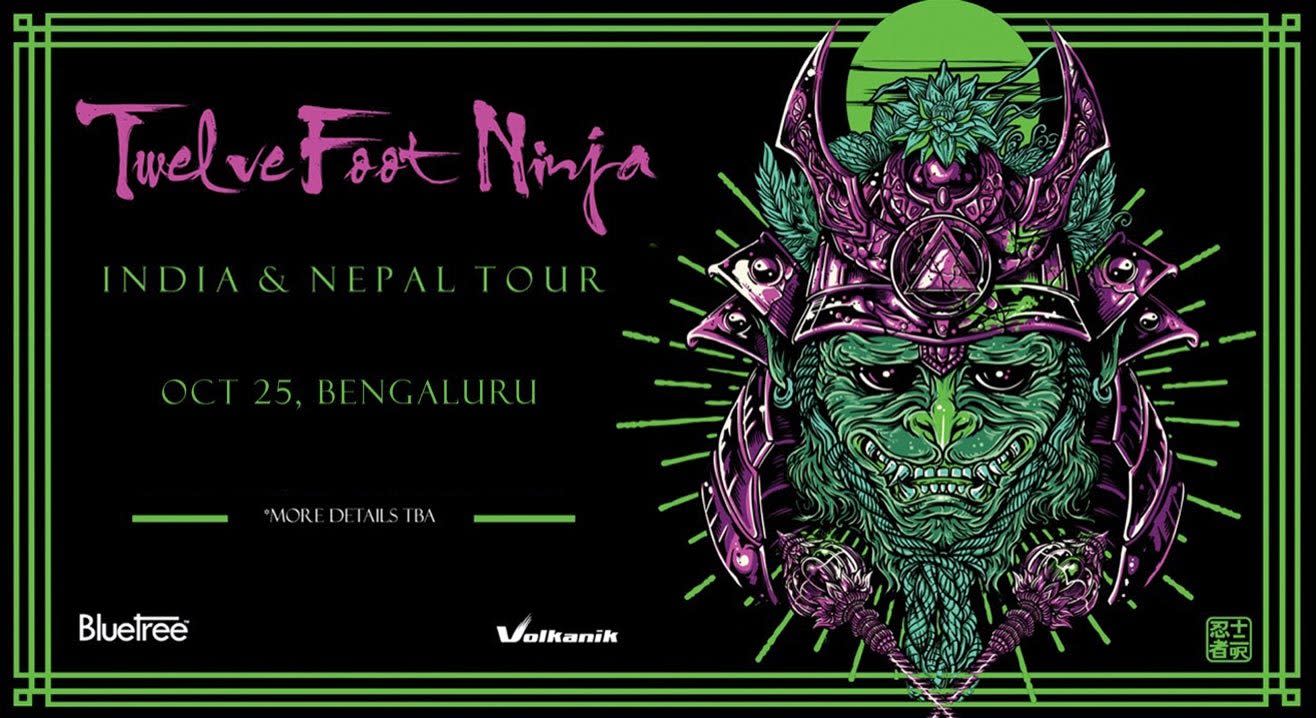 Music
Twelve Foot Ninja India Tour, Bangalore
The Humming Tree, Bangalore
About
Twelve Foot Ninja is a metal band from Melbourne, Victoria that released its debut album Silent Machine in 2012. The band consists of Kin (vocals), Russ (drums), Stevic (guitar), Damon (bass) and Rohan (guitar). They won Best New Talent at the 2014 Revolver Golden Gods Awards (America's only hard rock music awards) as well as two listener-voted awards from SiriusXM's Liquid Metal the year before. The band broke a world record for the most amount crowdfunded for a music video. Their first headline tour of Europe 2017 sold out four of the seven UK shows.
EARLY YEARS
Prior to the launch of their album debut, the band had released 2 EPs. The First EP Dark Passenger was released in 2008 followed by the second one in 2010 titled Smoke Bomb.

SILENT MACHINE
Their Debut album Silent Machine came about in November 2012 following which the band did their first ever headliner tour in Australia selling out in every city they played . They embarked on their first ever European tour headlining festivals such as euroblast alongside Meshuggah and later on toured the US with prog metal giants Periphery.

OUTLIER
Early 2016 band released their much awaited second album called OUTLIER with the video One Hand Killing which became an instant favorite of the fans. The band were personally selected by Disturbed to be their support act on the 2016 Australian tour. In April-May 2017, Twelve Foot Ninja toured Europe for the first time as a headliner. They sold out 5 of their 7 shows in the UK with strong numbers and some sold out shows in Holland, Germany, Switzerland, Czech Republic, Spain, and Italy.