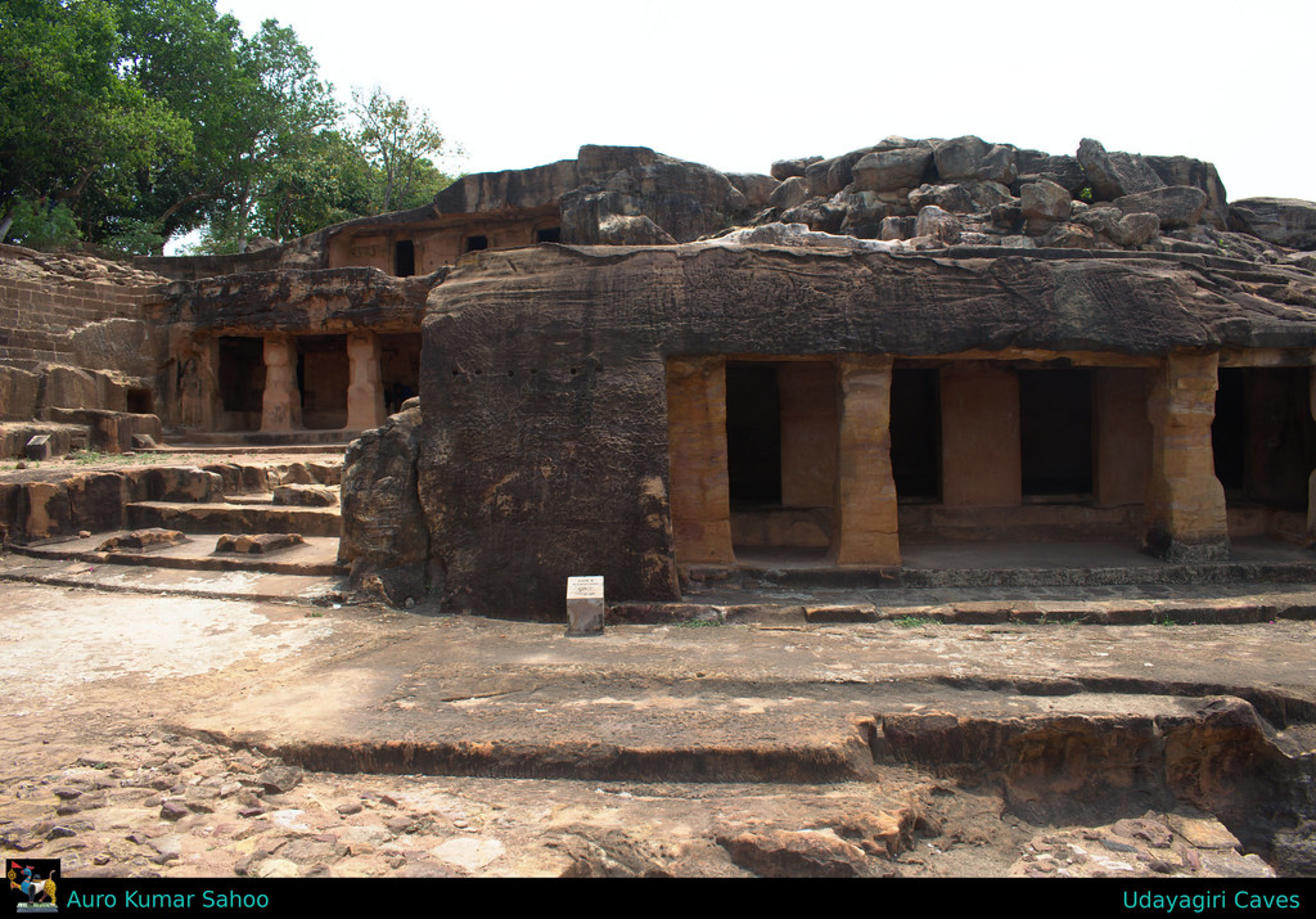 Monuments
Udayagiri and Khandagiri Caves (Kattaka Caves or Cuttack Caves), Bhubaneswar
Ancient Remains on both Udaigiri & Khandagiri Hills
About
Known for being the earliest Jain rock-cut shelters, the caves of Udayagiri and Khandagiri were excavated by King Kharavela around 1st - 2nd century BCE. You'll find his ancient CV of sorts in Udayagiri's Elephant Cave. It is an inscription of 117 lines that talk about his military accomplishments. To its left is a cave with an entrance shaped like a tiger's mouth, and a cave guarded by a three-headed cobra is nearby too. Meanwhile, Khandagiri features 15 caves with carvings of the 24 Jain Tirthankaras, and an elegant temple at the top.
The two storey Rani ka Naur or Queen's Palace Cave, full of battle scenes etched on the rock
The carvings of elephants in Chota Hathi complex or Lesser Elephant Cave (Cave 3)
Anantha Cave in Khandagiri
Don't forget to look up when you're entering! There's a beautiful sculpture of Gaja-Lakshmi with stalks of lotus around her arms!
The caves are just about 5 km away from Biju Patnaik International Airport, so they're quite accessible by cab.
You can catch a bus 801 from the centre of Bhubaneswar city to Baramunda bus stand, and walk or catch an auto from there.
Venue
Ancient Remains on both Udaigiri & Khandagiri Hills
Udayagiri and Khandagiri Caves (Kattaka Caves or Cuttack Caves), Bhubaneswar, Khandagiri Digamber Jain Temple, Khandagiri - Chandaka Road, Khandagiri, Bhubaneswar, Bhubaneswar, Odisha, 751030
GET DIRECTIONS