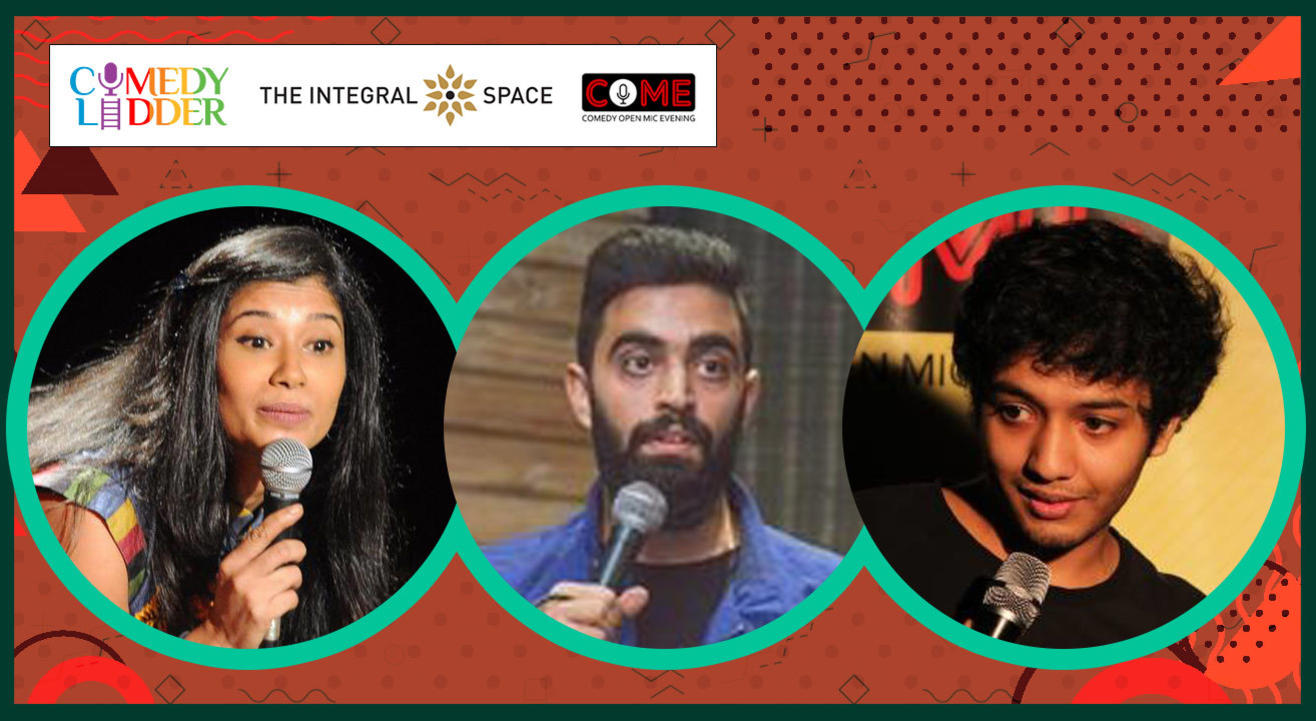 Comedy
Ultimate COME Winner hosted by Rahul Dua
The Integral Space, Lower Parel
About
Come be a part of History as you watch the winners of previous COME shows battle for the ultimate prize. The COME grand slam presented by Comedy Ladder is an open mic competition where laughter is guaranteed with some hilarious stand-up gigs and the best of COME talent. You do not want to miss this!
Host Rahul Dua
Spots
Jeeya Sethi
Masoom Rajwani
Artist Info
Rahul Dua
Rahul comes from Punjab, but claims to have left it well before it started to 'fly'. Till the time he was under parental guidance, all was going fine with an Engineering and an MBA degree. But then, due to the absence of drugs and presence of loser friends, Stand-Up Comedy happened. A typical Indian middle class, his jokes are as pathetic as his financial state of affairs. 'Rahul, Naam to suna hoga' or 'Dua mein yaad rakhna'. He has performed in three cities Mumbai, Delhi/Gurgaon and Pune, has won a few Open Mics and is NDTV's Rising Star of Comedy 2016. He likes Mango Shake and Harlem Shake.
Jeeya Sethi
Jeeya believes if you are fat once (by fat she means FAAAAT) you are fat forever, mentally you never become thin even after losing all the weight. An event manager turned stand-up comedian, improviser and actor, she has made entertainment her new life's mission since nothing else is going for her!
Masoom Rajwani
Masoom Rajwani is an upcoming standup comedian and has featured in several shows.
Venue
The Integral Space, Lower Parel
14, Janata Estate , Opp. Palladium Mall, Lower Parel West, Lower Parel, Mumbai, Maharashtra 400013