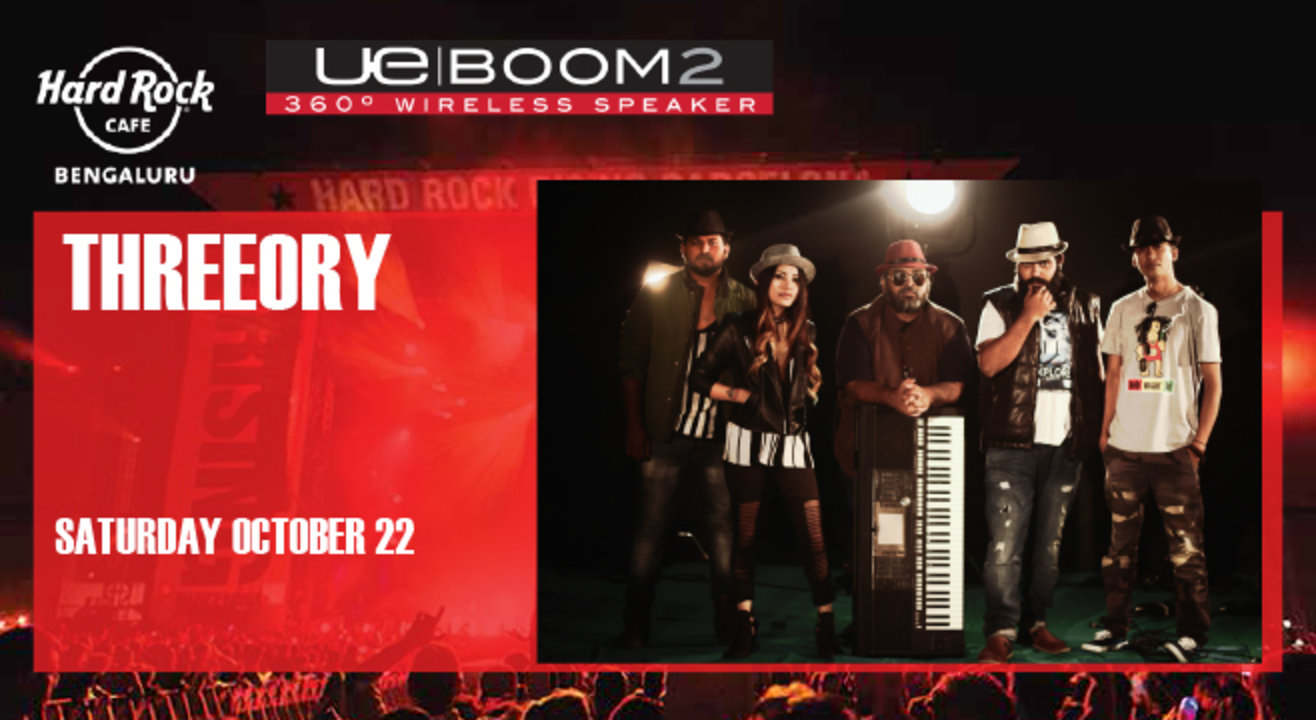 Music
Ultimate Ears presents Threeory live!
October 22 | 8:30PM
Hard Rock Cafe, Bengaluru
About
Ultimate Ears presents Threeory live at Hard Rock Café, Bangalore.
Threeory:
The band consists of 5 individuals, Sentilong on the guitars, Tarun Vishal on the drums, Mark on the keyboard, Datta Sai on the violin and Syntyche Mongro on lead vocals. Their sound centres around pop, fusion and rock genres of music. The band has a knack for incorporating their own signature raw style into the songs they perform. Together, they stir up quite a storm amongst the Gen-Y with a large selection of songs doing what they love most, perform.