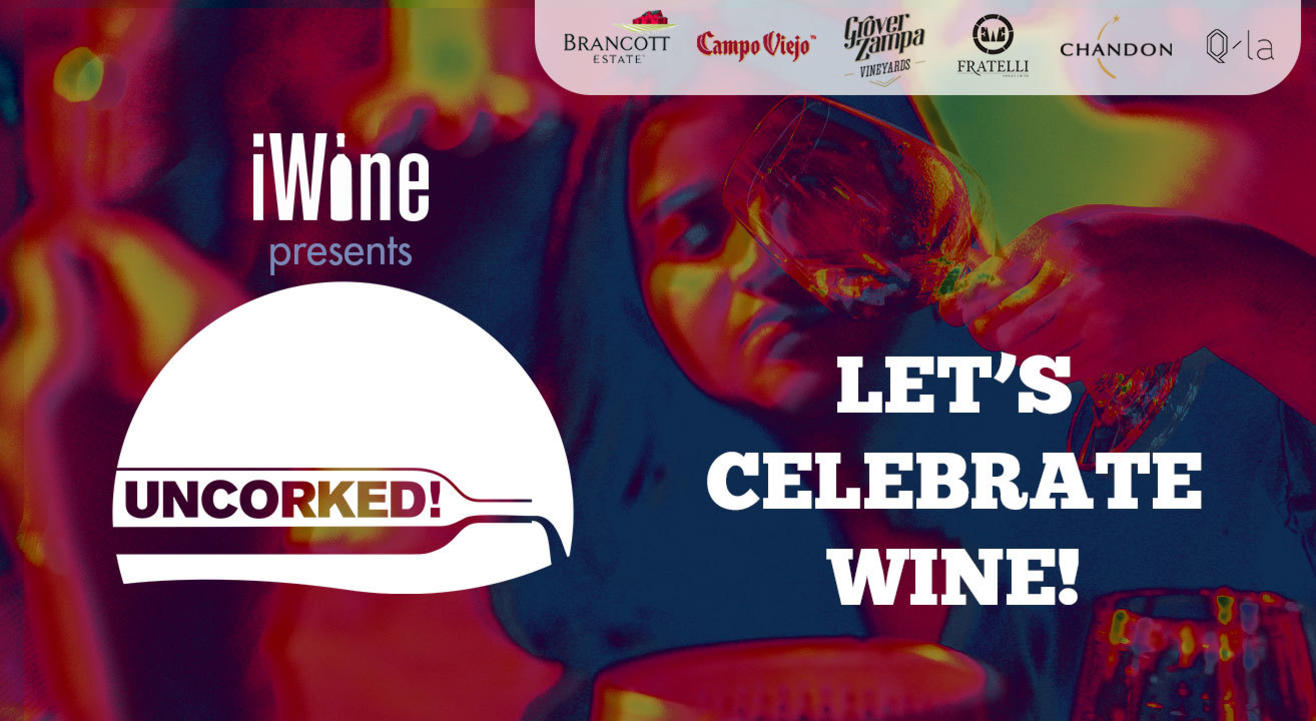 Drinks & More
About
The big wine fest is here folks & it's time to get ready to uncork, unwind, swirl and sip! We bring to you 'Uncorked!' powered by iWine!
Get your Pinot pals & Merlot mates ready to be a part of this day long celebration. With culinary delights & food so divine, we're sure going to be chilling on cloud wine! With Chandon, Fratelli & many more being our #PartnersInWine, there's no reason why you shouldn't be part of this tribe.
Come be a part of this journey to celebrate wine & all things fine. #LetsUncork & make a good start to the week. Join us for some conversations, meaningful ones that too.
The Uncorked also speaks of a full-bodied music talent to make sure that you don't whine! Mark your calendars, #SaveTheDate & let the celebrations begin with a pour decision on the 15th of December, Sunday.
What to expect:
- 30+ curated International and Indian wines on offer
- Fine food curated by Qla
- Views, oh so divine
- Music, activities, masterclasses & DIYs all under the clear blue sky
- Beer & gin for the ones who feel a different vibe
- Experiences of a lifetime (PS: Say no to FOMO)