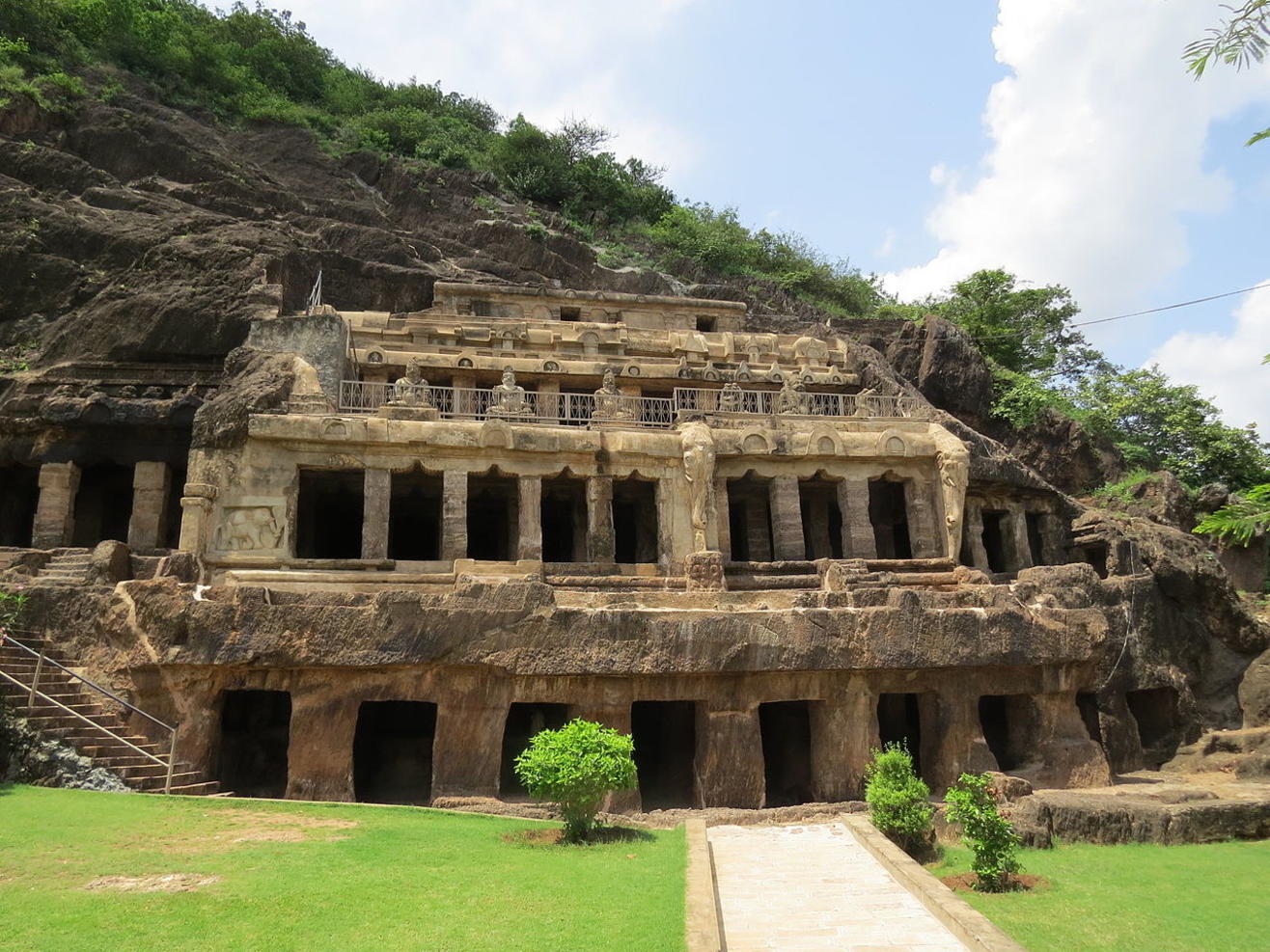 Monuments
Undavalli Caves (Four Storeyed Rock-Cut Hindu Temples), Vijaywada
Four Storeyed Rock-Cut Hindu Temples
About
The four-storeyed temple complex at Undavalli is actually a magnificent cave structure! Built by the Vishwakudina dynasty in around 420 - 620 AD, it's quite a work of engineering. It's also a beautiful symbol of diversity, with different faiths all in the same space. Initially, it was used as a Buddhist monastery, and later the caves were lived in by Jain monks. Finally, the complex acquired a Hindu temple look under the reign of the Vishwakudina dynasty.
The 5-metre long statue of a reclining Vishnu carved out of a single granite block!
The faces sculpted into the entrance of the caves!
The pillars into which scenes from the Ramayana are carved.
Don't miss out on the frequent elephant and lion motifs!
You can take a cab from Vijayawada Airport, which is the nearest airport to the site.
If you are commuting by train, you can get down at the Vijayawada Junction railway station which is just 7 km away from the caves.
You can also take buses to the Undavalli Bus Stop, which is about 30 mins away from the caves.
Venue
Four Storeyed Rock-Cut Hindu Temples
Undavalli Caves (Four Storeyed Rock-Cut Hindu Temples), Vijaywada, Penumaka - Vijayawada Road, Undavalli, Guntur, Andhra Pradesh, 522501
GET DIRECTIONS