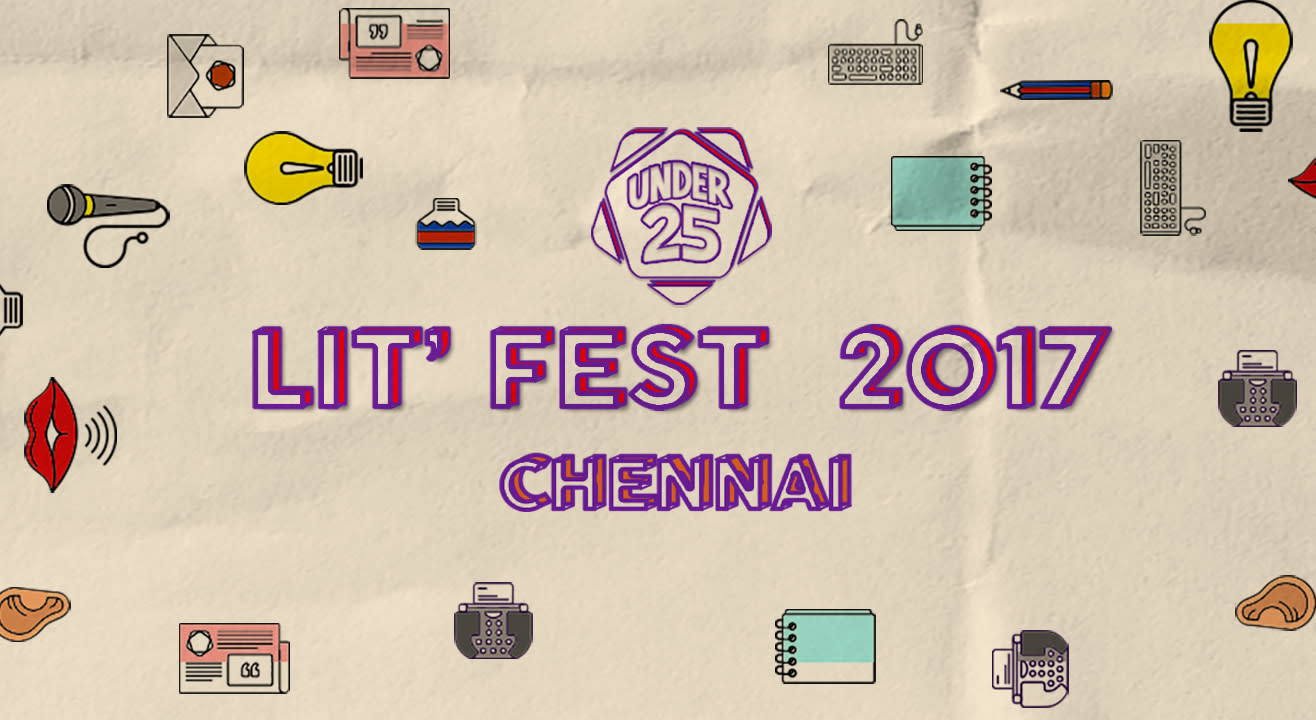 Art
Under 25 Lit Fest 2017, Chennai
About
After the massive success of the Under 25 Lit Fest in 2016, we are back and this time, we are taking the Lit Fest to different parts of the country!
The Under 25 Lit' Fest 2017, which is a celebration of the growing community of young writers, poets, literature enthusiasts, avid readers and some of the most acclaimed authors from around the country, will make it's way to Chennai, Pune and Bangalore.
We are also going to be doing events in other cities which will cater to niche communities of spoken word artists, stand up comedians and the likes.
Expect speaker sessions, workshops, activities, book launches, open mics, slam poetry, pop up libraries and so so much more.