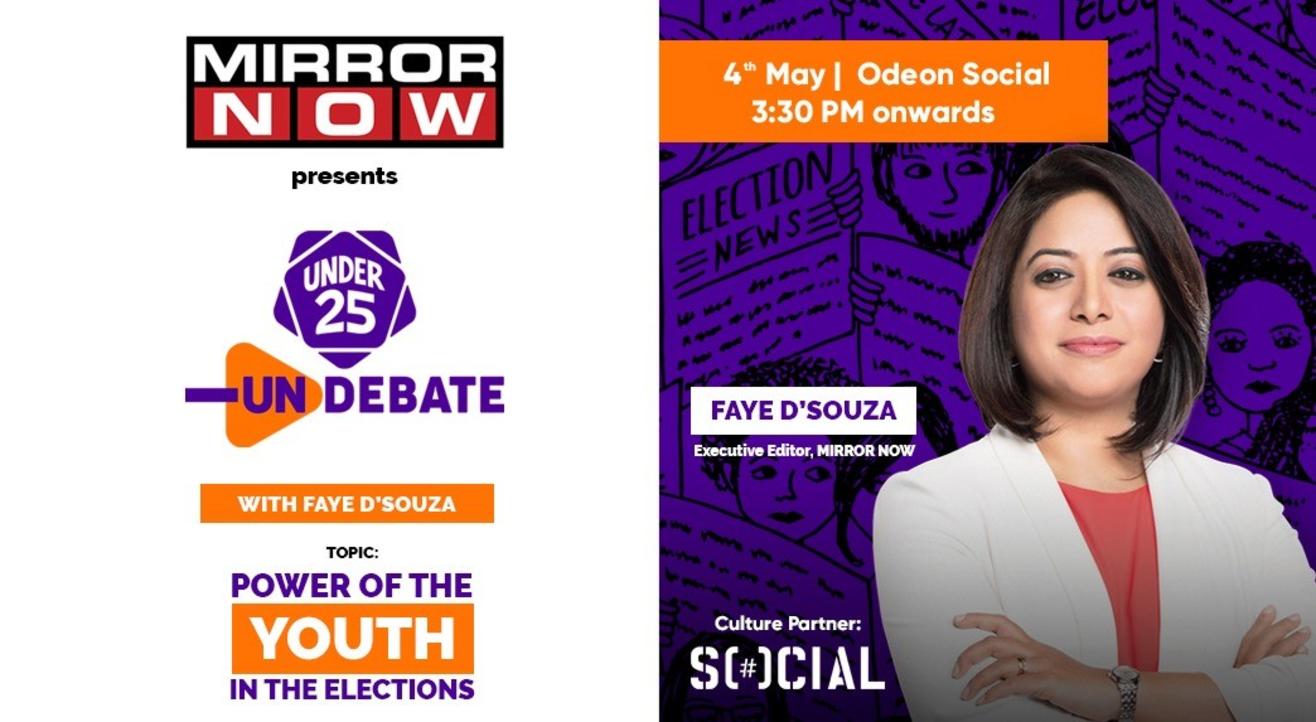 Under 25 Undebate with Faye D' Souza presented by Mirror Now
Odeon Social, Delhi, Delhi
Invite your friends
and enjoy a shared experience
Under 25 Undebate with Faye D' Souza presented by Mirror Now
Odeon Social, Delhi, Delhi
Invite your friends
and enjoy a shared experience
Invite your friends
and enjoy a shared experience
Undebate Live with Faye D Souza is the Under 25 way of talking about the things that matter the most in our country as of today. Right now, the thing that matters the most is this year's elections which are right around the corner.
Along with the Executive Editor of Mirror Now, Faye D'Souza, we will have relevant guests break down the multiple complexities that surround the upcoming general elections.
TOPIC: The Power of the Youth in the Elections
This year's general elections will drive the course for the future and with India possessing the world's largest youth population, the power of the youth in the elections has never been higher.
With over 15 million new young voters and 50 % of the population being under the age of 25, the time has come for the country's youngsters to step up and make the change they wish to see.
Odeon Social, Delhi
23, First Floor, Odeon Building,, Radial Rd 5, D Block, Connaught Place, New Delhi, Delhi 110001
GET DIRECTIONS
Under 25 Undebate with Faye D' Souza presented by Mirror Now
Odeon Social, Delhi, Delhi
Invite your friends
and enjoy a shared experience