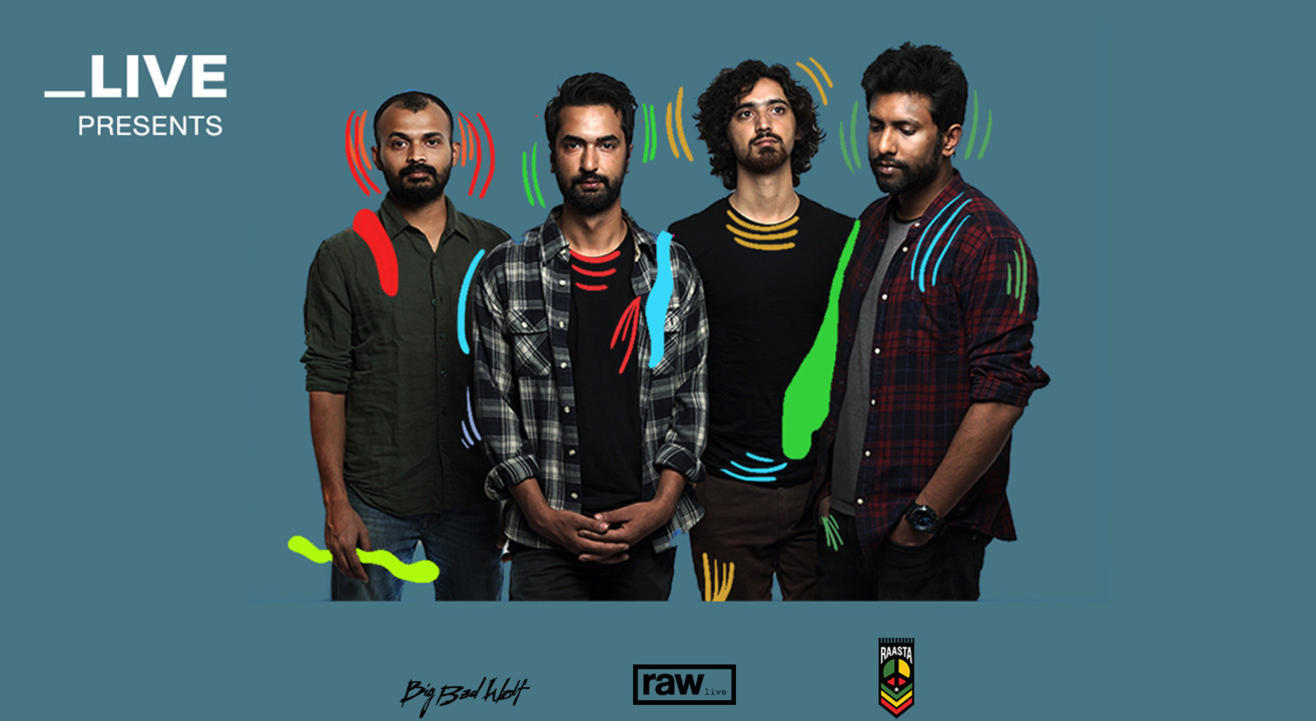 Music
Underscore Live Presents Parvaaz and Pakshee
About
About Parvaaz
Parvaaz is a contemporary Indian music band whose sound can best be described as a blend prog/psychedelic rock with elements of folk and world music. They were on the cover of Rolling Stone India for May, (2018) with the magazine calling them "India's Most Exciting Band". They also won the Toto Music award (2015) and the Judges Choice for "Best Rock Artist" at the Radio City Freedom Awards (2017)
The band is currently working on their second full length album which is slated to release later this year. Parvaaz are known for their energetic live gigs and a unique sound which has often been described as one which transcends musical genres.
The band has so far released an EP titled "Behosh" in 2012 and the critically acclaimed album titled "Baran" in 2014. Since then they have been touring extensively in India and internationally as well.
Social Media:
Twitter: https://twitter.com/parvaazmusic
Instagram: https://www.instagram.com/parvaazmusic/
About Pakshee
Pakshee is a 6-member outfit based out of New Delhi, India. The band has people coming from different musical backgrounds and their unique blend of sound falls under the umbrella of World Music, within which they incorporate their various influences such as Jazz, Funk, Pop and Rock among others. With a two vocalist (Hindustani and Carnatic) formula for diversity, the melodies are refreshingly catchy and the rhythms are absolutely off the hook.
The band has released two music video singles since June 2017, Raah Piya and Kosh. Both the releases have consistently been within the the Top 5 of the A-List : Indian Pop Playlist by Apple Music surpassing the likes of Clinton Cerejo, Javed Ali, Raftaar, Local Train, Bipul Chhetri etc. The first single was also The Editor's Pick of the Week and among Top 10 music videos of 2017 on Rolling Stone India.
Parvaaz - Color White (Official Video)
Parvaaz - Beparwah [Official Video]
Parvaaz -Ab Ki Ye Subah ["Transitions" live at Jagriti Theatre]