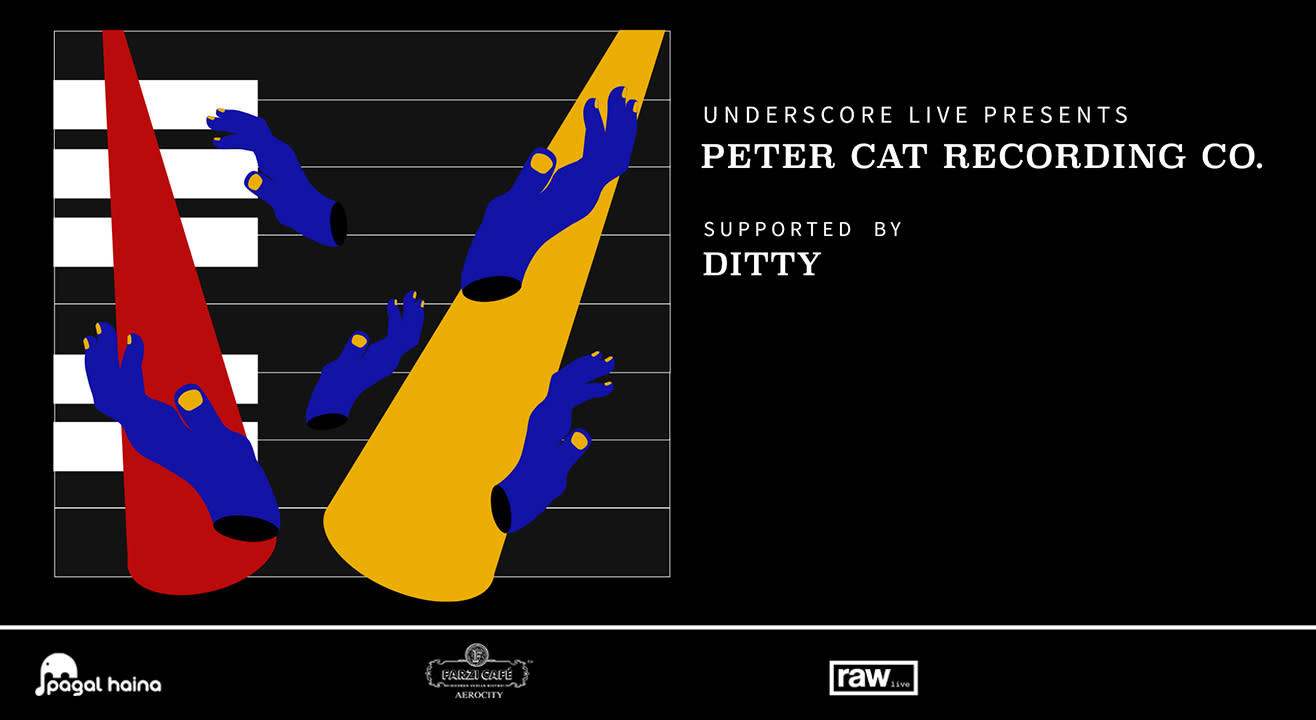 Music
Underscore Live Presents PCRC and Ditty
About
About Peter Cat Recording Co.
Formed in New Delhi around 2010 by the crooner Suryakant Sawhney, Peter Cat Recording Co. (PCRC) is a group that's mutated over time, shedding members and accruing more, always evolving musically with each album: from gypsy jazz to psychedelic cabaret; ballroom waltzes to epic space disco; bossa supernova to uneasy listening.
While Suryakant's crooning is spookily reminiscent of a hipster 50's Sinatra, it was more his intention to ape legendary Bollywood playback singers like Kishore Kumar, Mohammed Rafi and especially Hemant Kumar. There are diverse American influences in the mix too, including Sam Cooke, Etta James and even Tom Waits, and time spent in San Francisco studying film may have contributed to the cinematic melange. Thrown together it becomes something unique that equates less to a listening experience and more to an out-of-body experience.
About Ditty-
Ditty is an Indian artist currently based in Goa, India. An urban ecologist by day and a musician by night, her folk-tinged songs reflect an organic and earthly quality reflecting her firm belief in music as a tool for change.Ditty jumps between topics at every couplet - sometimes singing about interpersonal topics with lines like "Friends say time together is time well spent / So I'll move closer to them", while other times reflecting on environmental concerns with "Smoke from the cars is killing my cat / So I built her a garden". There is a noticeable geographical influence in the release as Ditty takes inspiration from her time in Sri Lanka and titles the album around the island's former name - Ceylon.