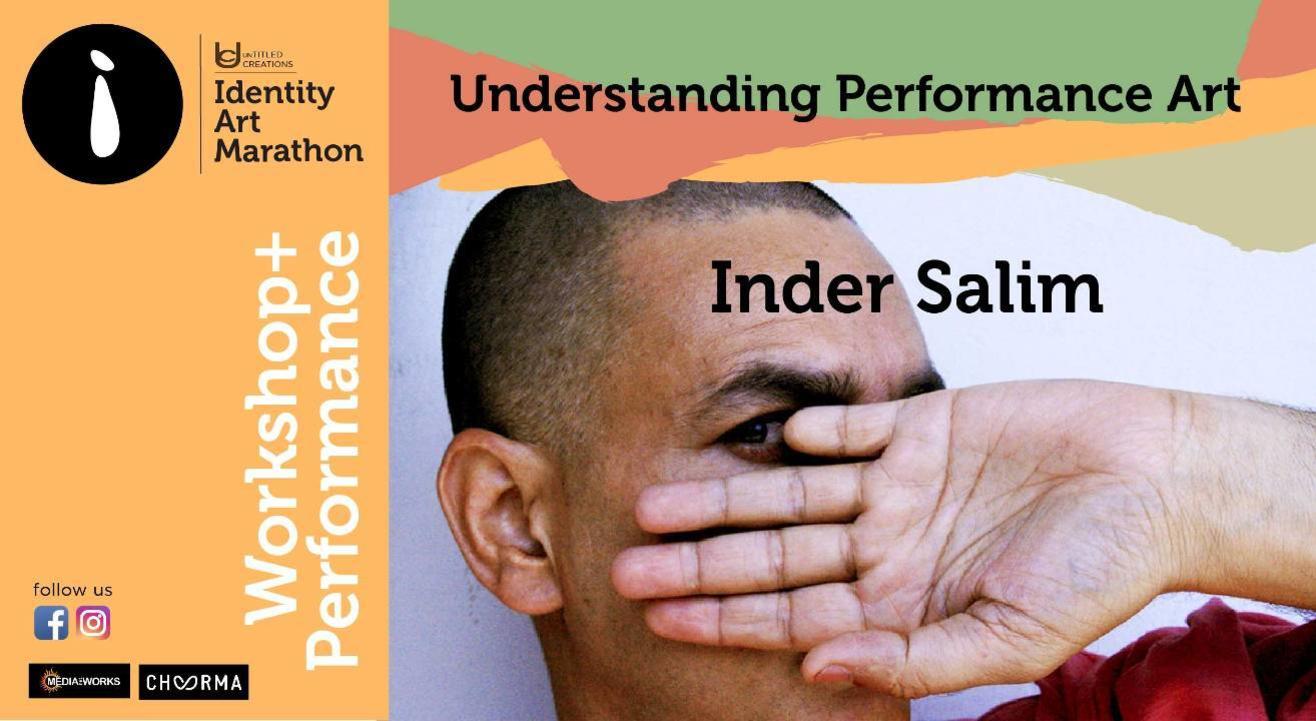 Art
Understanding Performance Art
About
Performance art + Workshop by Inder Salim
24th May
3 - 6 pm
Participatory performance art conducted by inder Salim as a performance and a workshop.
Free entry.
Please preregister.
Performance art has emerged as an exciting domain of contemporary arts practice in India. With vast exposure to diverse art forms, artists are now experimenting with genre-defying practices of performance making.
Delhi-based artist, Inder Salim, is one of the forerunners of this practice. With rigour and commitment, Inder has performed for the last 25 years. According to him, performance art is a potent, intuitive and yet highly evolved strategy that can be used to comprehend the chaotic, the unknown. It is contagious and subverts deeply held sediments of thought.
How do we make sense of the act that makes a performance?
What is the specificity of the relay of these acts?
How do acts grow within the performer and around the performance?
These are some of the questions that have inspired Inder to conduct performances and workshops aimed at evolving imaginative processes for creating performance work.
Part of 'I AM - Identity Art Marathon',
24 day multi disciplinary art festival from 24th May to 16th June 2019
Curator: Aakshat SInha
Organiser: Untitled Creations Private Limited
Media partner: Media net Works
Design partner: Choorma
Venue Partner: Arpana Fine Arts Gallery, New Delhi
https://www.facebook.com/identityartmarathon/
Book any workshop ticket and get a 7-day cult.fit pass FREE. Offer valid till 31st September. (T&C apply) Click here for more information
Venue
Arpana Fine Arts Gallery
Arpana Fine Arts Gallery, Academy of Fine Arts and Literature, 4/6 Siri Fort Institutional Area, Opp. Gate No. 2, Siri Fort Auditorium, New Delhi 110049. Metro Green Park.