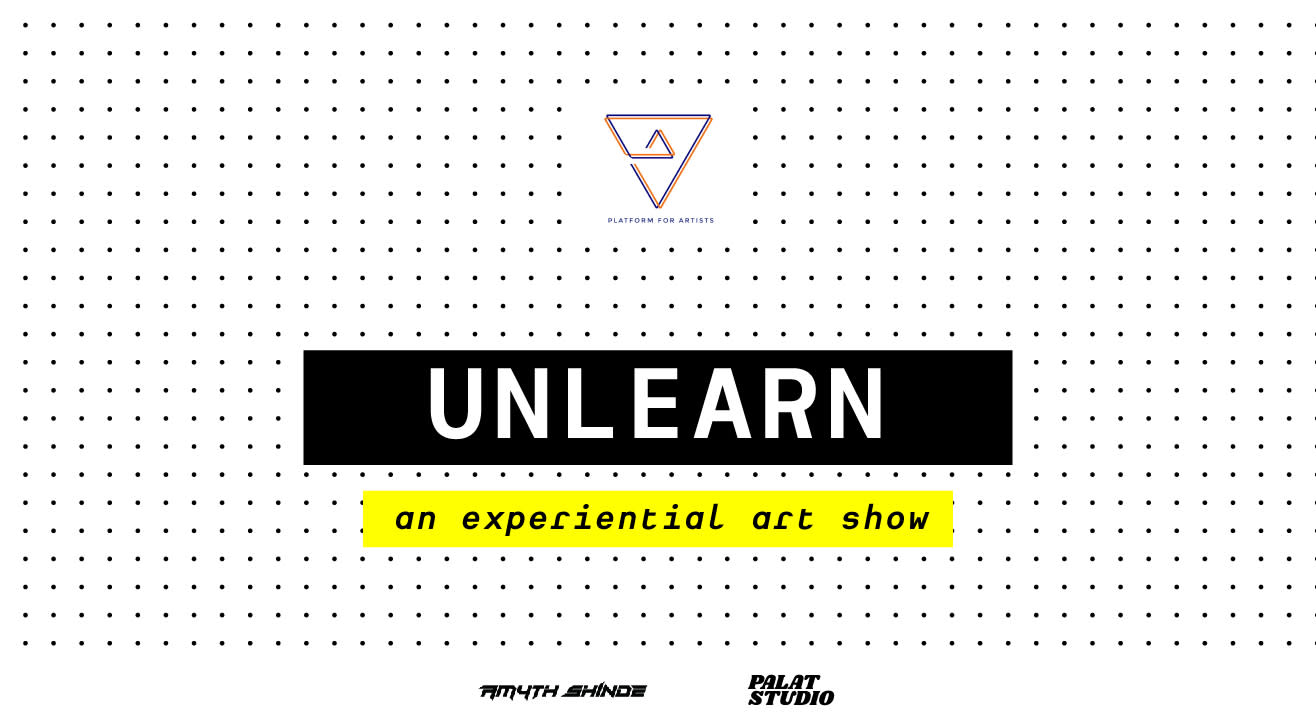 Art
UNLEARN – An Experiential Art Show
April 21 & 22 | 4PM onwards
About
'Unlearn' is an immersive and engaging art show which asks the question: what if we change the way of experiencing art? It is an experiment which strives to change the way we view art by taking it into an unconventional space. This will allow the audience to 'enter' into a dimension which will be an imaginative narration of accepting the creative expression. This is not an exhibition; this is an experience of progressive storytelling through multidisciplinary art where 15 independent artists from across the country will collaboratively build a show.
We simply initiated a conversation with the artists to achieve a form beyond regular thought and what resulted from that was 'Unlearn'.
The depth and breadth that art presented, has always attracted us. Our experiences have led us to believe that creativity is an inherent and essential part of human life. Yet often people fail to recognize it let alone harness it. We combined all these aspects into developing a collaborative platform for creative minds to help each other utilize and grow themselves, hence giving birth to 'Platform For Artists'. For us as a community organization, we are getting one year old in April 2018 and the artistic curiosity kept pushing us to pursue things which were never thought of. Taking the thoughts and ideas that tumble in our heads, making them exist in the physical world and seeing how people react with them – that's what we intend to achieve out of this.
The past year has been a journey of experimentation, imperfections and new discoveries. We executed all the ideas that came to our head without ever thinking about the success or failure of the ideas. We always wanted to be exploratory, innovative, courageous and more importantly 'original' in our work.
And here we are again, inviting you to be a part of this one of a kind experiential art show: Unlearn.