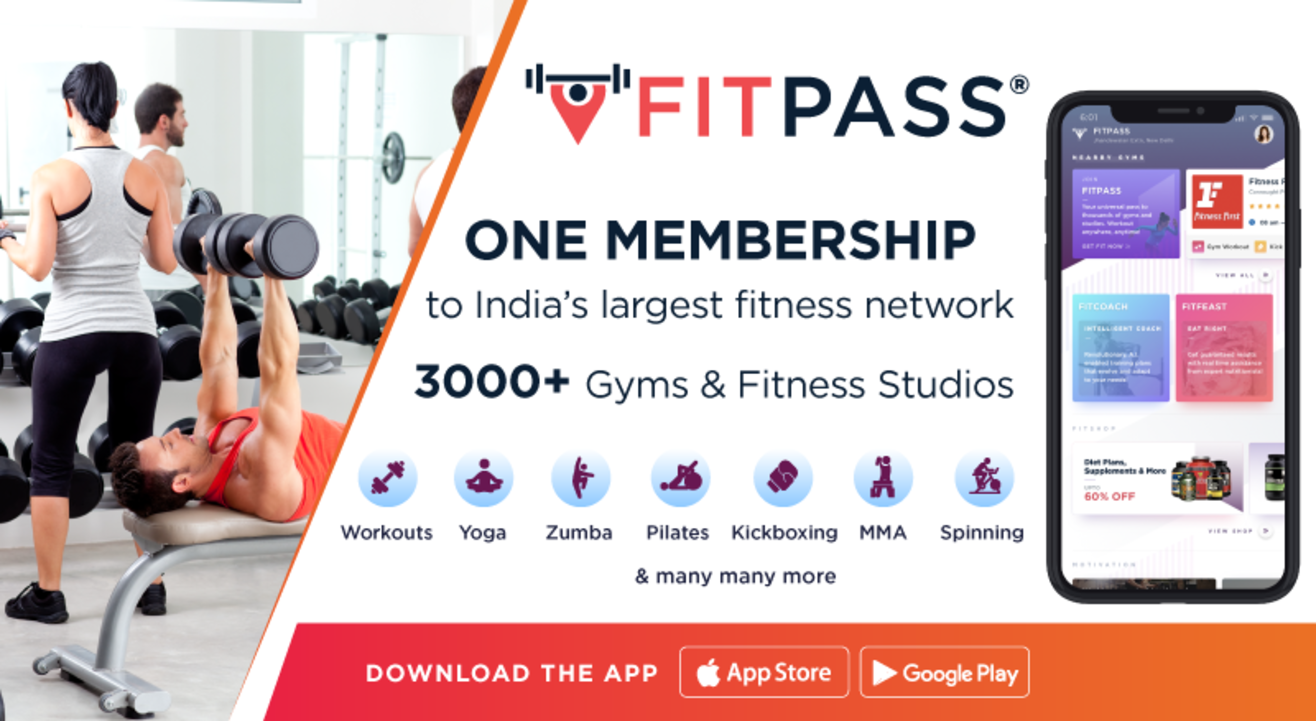 Workout
Unlimited Gym Workouts anywhere, anytime!
About
Get fit and stay fit with your smart membership to India's largest fitness network.
One Membership. 11 Cities. 1000+ gyms & fitness studios. 1,00,000+ workout options.
Activate your FITPASS to enjoy the freedom to work out:
1.Where you want – across 1000+ gyms and fitness studios pan India
2.When you want – at your convenience throughout the day
3.How you want – Gym workout ,Yoga, Pilates, CrossFit, MMA, kickboxing, yoga etc.
Few prime available options
-Chisel
-Crush Fitness
-The Gym Health
-FIT By Ravissant
-Fitness First
-Gold Gym
-Reset
-Mickey Mehta
-Fitness 365
-Cloud 9
-VC Fitness