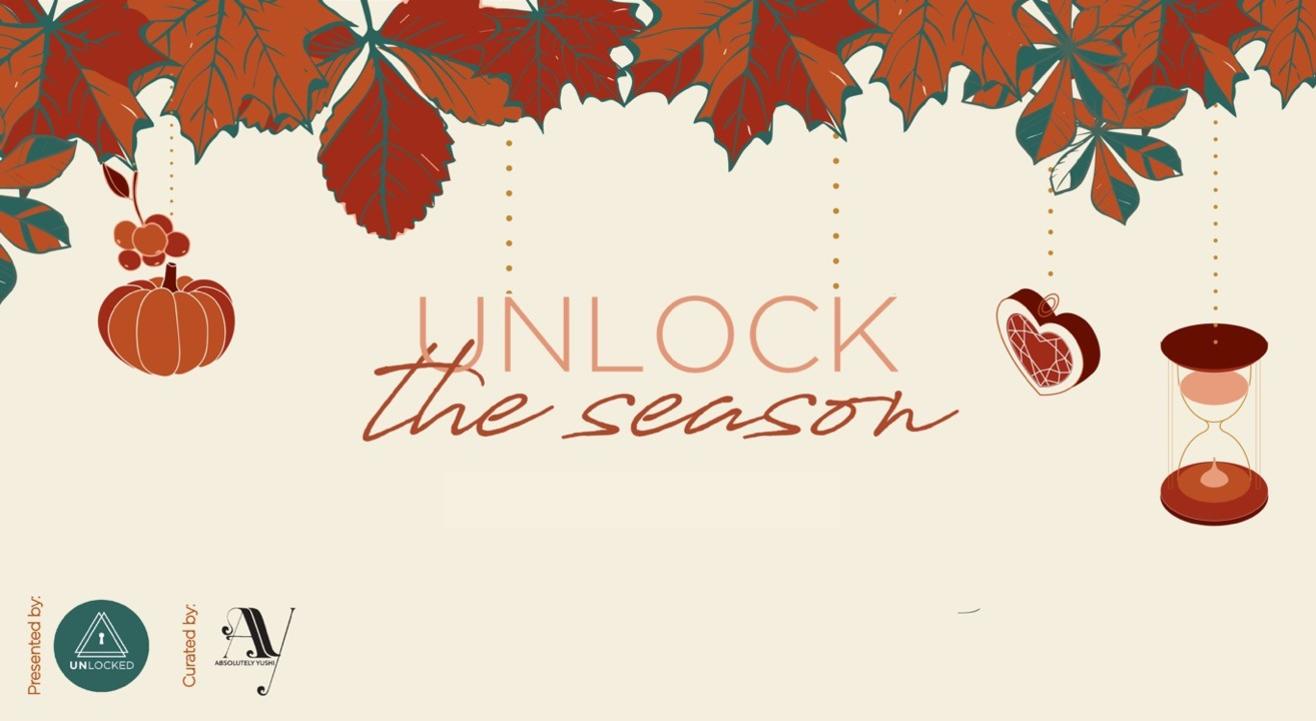 Unlock the Season - Thanksgiving Pop-Up
Unlocked - Bar, Kitchen and Escape Room, Gurugram
Invite your friends
and enjoy a shared experience
Unlock the Season - Thanksgiving Pop-Up
Unlocked - Bar, Kitchen and Escape Room, Gurugram
Invite your friends
and enjoy a shared experience
Invite your friends
and enjoy a shared experience
As Thanksgiving falls in the month of November, it is time to show gratitude for the year gone by. With a rustic and cosy setup of fall colours as a backdrop, we want to celebrate love, friendship and a sense of generosity where people shop, eat and make fond memories.
Join us at 'Unlock the Season' to unravel what this season brings for you. A creatively CURATED POP-UP to immerse ourselves in the deep bonds of gratitude and unlock the fullness of life. From lifestyle to fashion to gourmet delicacies and home decor, we have created an engaging concoction for a great thanksgiving weekend. So be ready to pick your favourite cocktails and binge on some scrumptious delights.
It is said that "A grateful heart is a magnet for miracles" , so come by with your loved ones on the 15th & 16th of November and let's celebrate feeling grateful.
Unlocked - Bar, Kitchen and Escape Room
Ground Floor Unit 3, 32nd Avenue NH-8, Sector 15 Part 2, Sector 15, Gurugram, Haryana 122001
GET DIRECTIONS
Unlock the Season - Thanksgiving Pop-Up
Unlocked - Bar, Kitchen and Escape Room, Gurugram
Invite your friends
and enjoy a shared experience