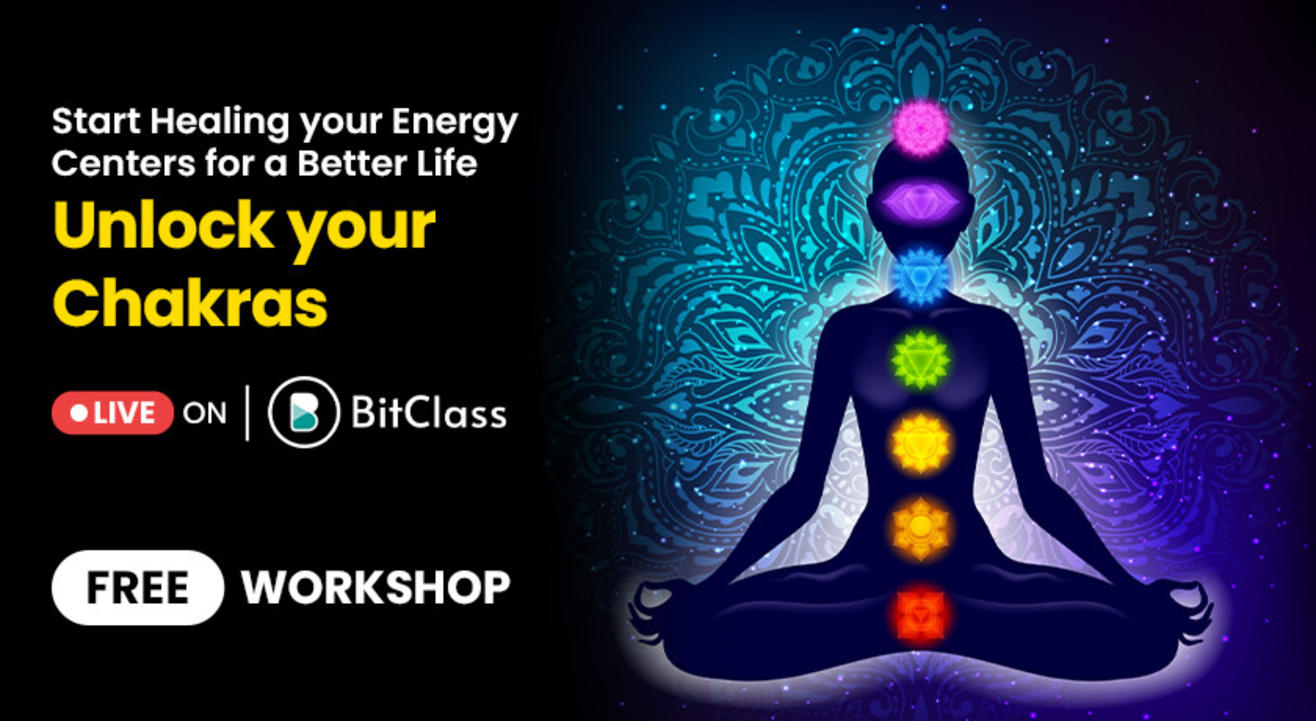 Unlock your Chakras | Start Healing your Energy Centers for a Better Life
Enjoy this event from your home
Event Guide
Masterclass
Learn from an expert
Invite your friends
and enjoy a shared experience
Unlock your Chakras | Start Healing your Energy Centers for a Better Life
Enjoy this event from your home
Event Guide
Masterclass
Learn from an expert
Invite your friends
and enjoy a shared experience
Event Guide
Masterclass
Learn from an expert
Invite your friends
and enjoy a shared experience
Welcome to our FREE Chakra Healing Workshop, a session that can give you immense results on how to lead a stress-free and healthy life overall.
Chakras are one of the most fundamental practices in energy healing, Chakras are the various focal points used in the different meditation practices. These healing practices help in facilitating your body's energy flow and how improve your wellness on a physical, emotional, mental and spiritual level.
These chakras refer to the center of the energies in your body corresponding to certain nerve bundles and major organs.
Your chakras need to stay open, or balanced to function at their best. If they get blocked, you may experience physical or emotional symptoms related to a particular chakra.
Unlock your Chakras | Start Healing your Energy Centers for a Better Life
Enjoy this event from your home
Event Guide
Masterclass
Learn from an expert
Invite your friends
and enjoy a shared experience